Manchester United have released their new away kit for the 23/24 season, and it's safe to say it's receiving mixed reviews.
The Red Devils released their home jersey on the 27th of June 2023, which was met with great delight. The classic red design had been amped up with some sleek, intricate details like the beautiful Lancashire Rose in a geometric pattern.
This is why fans of the club have had major high hopes for the other two kits.
Now, we have the release of the away kit… and it's unusual to say at the least.
READ MORE: Premier League kits 23/24 announcements, rumours and leaks for all clubs
Manchester United New Away Kit 23/24
As modelled by a plethora of United players including Mason Mount, Lisandro Martinez and Marcus Rashford – here is Man Utd's official away kit for the 23/24 season, first revealed on their socials.
Made by Adidas, the new United strip is not your usual away colour for the Red Devils. This time round Adidas have adopted a dark green with white stripes, with red pinstripes.
Branded by United as 'Past patterns for a current classic,' it's certainly been getting mixed reviews since its release this morning.
READ MORE: How long is left on Man Utd Adidas contract as fans hail 'insane' home kit
Man Utd Away Kit 23/24… banger or clanger?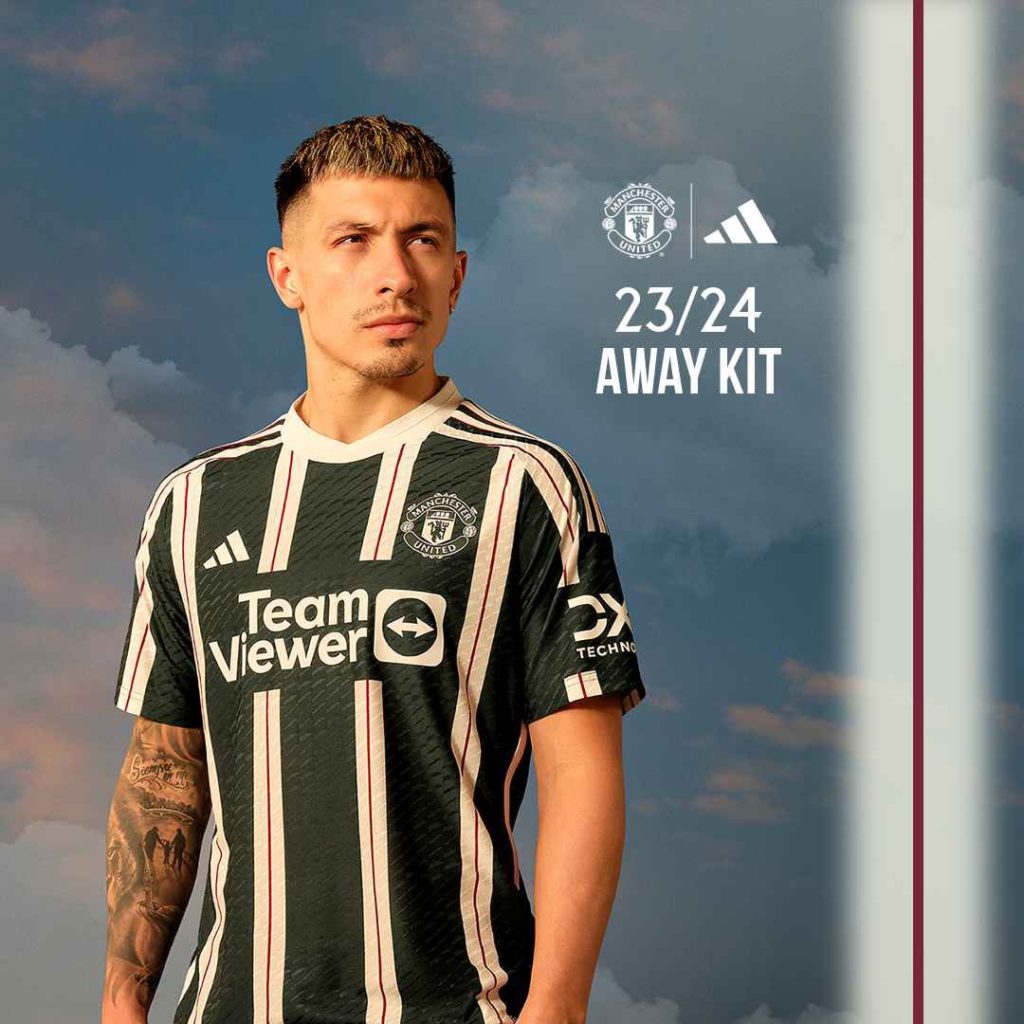 It's a really tough one. We commend Adidas for going bold and shaking it up in regard to an away strip. But it just doesn't feel very, well Manchester United.
A lot have commented it looks like a Newcastle strip and we can't say we disagree. United have gone for some unorthodox away strips in recent years.
The infamous zebra kit was up there, as with the 'gold' strip in 2019, but this is another level. Fans arent too happy and would've preferred a more traditional black or white number. But hey, it's just a kit after all.
The third kit should be released at a later date.
What do you think of Manchester United's new away kit for the 23/24 season?
Related Topics
MORE MANCHESTER UNITED STORIES