Everton have released their Hummel home kit for the 2023/24 Premier League season. So, here is everything you need to know including its cost and how to buy the Toffees' new kit.
Their strip for the new campaign is Everton's fourth designed by Hummel since the Danish brand replaced Umbro in 2020. The pair initially agreed to a £9m a year deal in May 2020. But they later extended the partnership in October 2022 through to the summer of 2024.
READ MORE: Premier League kits 23/24 announcements, rumours and leaks for all clubs
So, the 23/24 home shirt will be the Toffees' last to feature at Goodison Park on Everton's contract with Hummel. While Everton released their coral and navy away kit on July 21. But here is everything that you need to know about Everton's new 23/24 home kit by Hummel…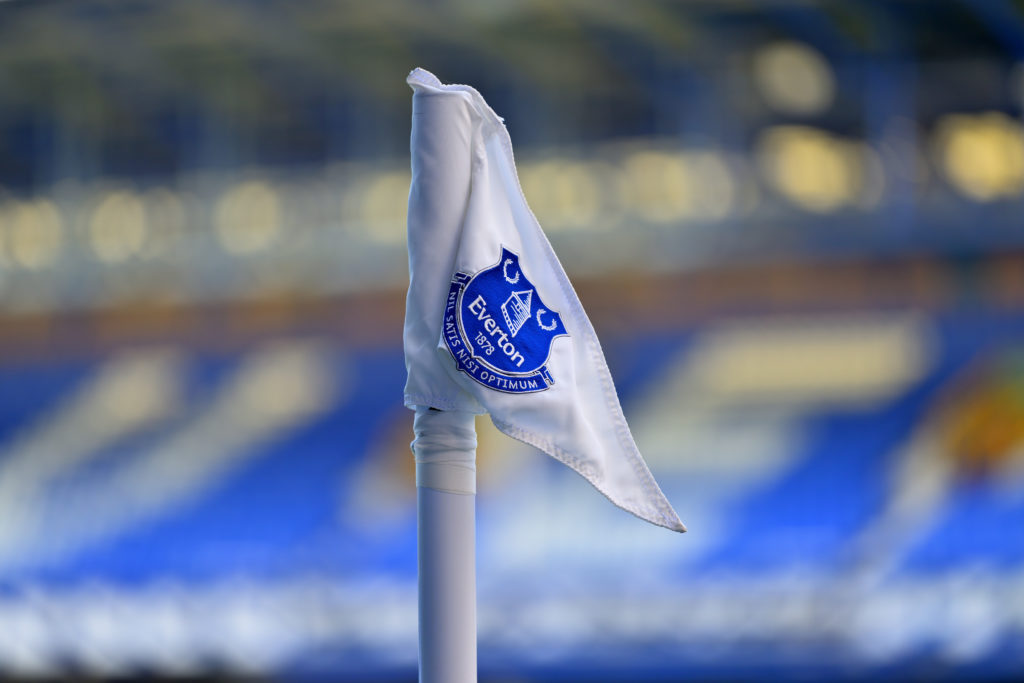 First look at the new Everton 23/24 home kit
Hummel has taken a fresh look at Everton's traditional royal blue jerseys for their new 23/24 season home kit. The Merseyside outfit will take to the field wearing a strip designed to pay homage to the iconic Archibald Leitch that has featured at Goodison Park ever since 1909.
Everton's new 23/24 home kit also features a raised collar with Hummel including details of the Archibald Leitch in it. The touches further continue on the shirt's sleeves. While it is the first time in a decade that Everton's home kit features a raised collar in honour of Hummel.
The Danish brand and Everton agreed on a raised collar for the design of the Toffees' 23/24 kit as Hummel celebrates its centenary year. It is also designed as a nod to Hummel's jersey for Denmark at the 1992 European Championships, which they won their first Euros title in.
How much does the new Everton 23/24 home kit cost?
Everton and Hummel have priced the Toffees' new 23/24 home kit at a cost of £65 for adults and £50 for kids. It is a slight increase on the cost of the Merseyside club's 22/23 home shirt.
READ MORE: The top 10 Premier League kits of all time, ranked
The Toffees sold their 22/23 home kit through their official website at £60 for adults and £50 for kids. While the 22/23 shorts cost adults £30 and £20 for kids. Everton's 22/23 socks cost £15 for adults and £10 for kids when bought for their recommended retail price via the club.
Hummel and Everton have decided that the Toffees' new 23/24 shorts will cost adults £35 or £25 for kids. While the Goodison side's 23/24 socks will cost £15 for adults and £12 for kids. Additionally, Everton sell a full infant 23/24 home kit for £45 or a full 23/24 baby kit for £35.
Who is the sponsor of the new Everton 23/24 home kit?
Stake.com will continue as the official shirt sponsor of the new 23/24 adult Everton kit after the Toffees' club-record deal. The casino and sports betting platform and Toffees agreed to a multi-year contract in June 2022. Their deal is reportedly worth in excess of £10m a year.
It is the most lucrative front-of-shirt sponsorship deal in Everton's history after the club axed Cazoo following just two seasons. The Toffees sought to get a more profitable partnership to be able to compete with the financial resources then available to their Premier League rivals.
Who is the supplier of the new Everton 23/24 home kit?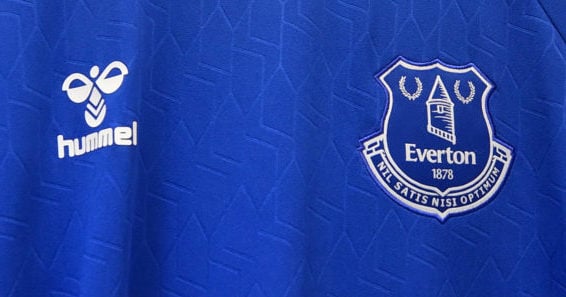 Hummel is the supplier of the new Everton 23/24 home kit after the Danish company and Toffees' contract extension. Their reworked deal struck in October 2022 is worth £9.5m a year for the Merseyside natives. But the deal will expire at the end of the 23/24 campaign.
How to buy the new 23/24 Everton home kit
Fans wanting to buy the new 23/24 Everton home kit can do so through the club's official website. The Toffees have made their latest jersey available for fans to purchase from its launch. So, here is how to buy the new Everton 23/24 home kit made by Hummel online:
Click this link to get to the official Everton club store.
Select your desired size and add any additional customisation.
Add the new Everton 23/24 Hummel home kit to your basket.
View your basket to checkout, enter your shipping details and pay.
Related Topics
MORE EVERTON STORIES