Kit launch fever has hit Goodison Park with Everton fans reacting on social media to their new 2023/24 season home shirt. So, how long is left on the Blues' contract with Hummel?
Modelled by James Garner and Dwight McNeil, Everton revealed their new strip on June 29. The Merseyside natives will wear Hummel's latest kit during the upcoming Premier League season. While Stake.com also remains the Toffees' official shirt sponsor for the second year.
READ MORE: Premier League kits 23/24 announcements, rumours and leaks for all clubs
Hummel has designed a fresh royal blue kit for Everton's new 23/24 home shirt. Their jersey also features touches to pay homage to the iconic Archibald Leitch that has now featured at Goodison Park since 1909. Their kit also features a raised collar for the first time in a decade.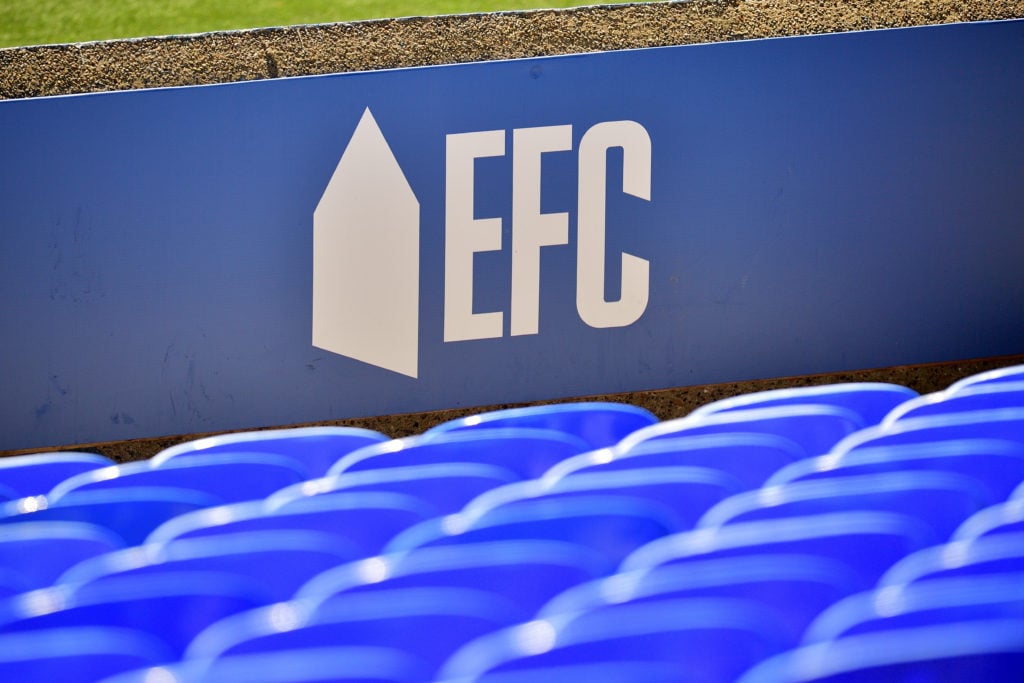 Fans react on social media as Everton unveil their new 23/24 season Hummel home kit
Everton paid homage to the club's famous crest, the Prince Rupert's Tower, with their kit for the 22/23 season. Their home shirt featured a heat-embossed tower pattern over the body of the shirt. Hummel also cut back from its standard four chevrons to just two over the arms.
READ MORE: The top 10 Premier League kits of all time, ranked
It was a clean design for the 22/23 Premier League season. While Hummel has produced a sleek strip for Everton's new 23/24 home kit, too. The Archibald Leitch touches continue on the sleeves and the collar. While Hummel has continued its chevrons along the shoulders.
And Toffees fans were quick to react on social media as Everton released their new 23/24 Hummel home kit. Here are some of the responses the Blues' fanbase has shared so far…
How long is left on Everton's kit contract with Hummel?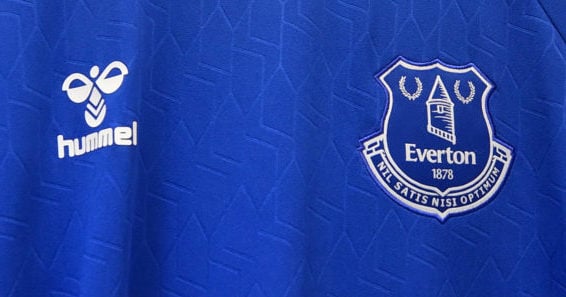 Everton's new 23/24 home kit is their fourth strip designed by Hummel since the Danish brand replaced Umbro in 2020. The Toffees also negotiated a new multi-year contract to extend their partnership in October 2022. But they are now in the final year of that deal.
READ MORE: The top 10 Everton kits of all time, ranked
Hummel and Everton only agreed on a new kit supplier contract through to the summer of 2024. Their deal sees the Danish sportswear manufacturer produce the Toffees' shirts plus training and travel wear. It also makes the jerseys of their women's and youth teams.
Everton took advantage of a clause in their £4-5m a year contract with Umbro to link up with Hummel. Their contract with the Danish brand was initially worth £9m a year. But the value rose to £9.5m when extended in 2022. Yet Everton only have a year left on their kit deal.
Related Topics
MORE EVERTON STORIES