Aston Villa have released their new home kit for the 2023/24 Premier League season. So, TBR Football has now ranked the Villa Park natives' top 10 best kits of all time to date.
The Villans have worn some iconic shirts throughout the Birmingham side's history dating back to 1874. While Aston Villa adopted their now-synonymous claret-and-blue kits from 1888. They had earlier taken to a pitch in various kits including black, green and red shirts.
READ MORE: Premier League kits 23/24 announcements, rumours and leaks for all clubs
The Aston Villa 23/24 Castore home kit is the Villans' second home strip designed by the Manchester-based brand. It signed a multi-year contract to replace Kappa as Aston Villa's kit supplier in May 2022. Aston Villa's home, away and third kits also now have a new sponsor.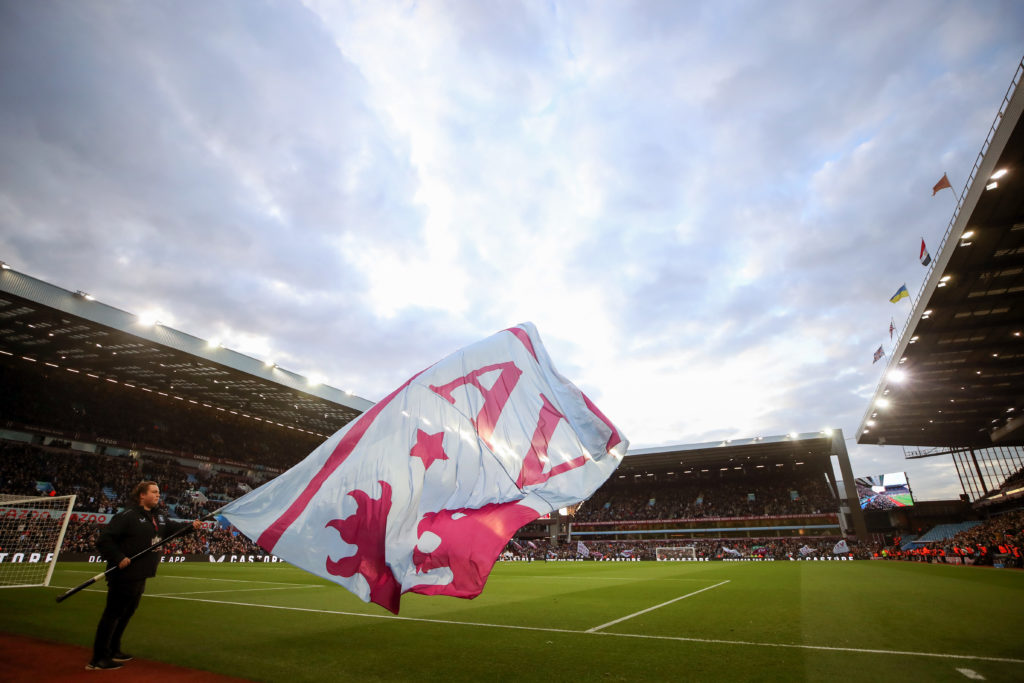 Castore will also now see its strip for Aston Villa's new shirt play in the Europa Conference League, as well as the Premier League, in 23/24 under boss Unai Emery. But how does the new strip compare to the top 10 Aston Villa kits of all time – as ranked by TBR Football?
10) Aston Villa away kit, 1999/2000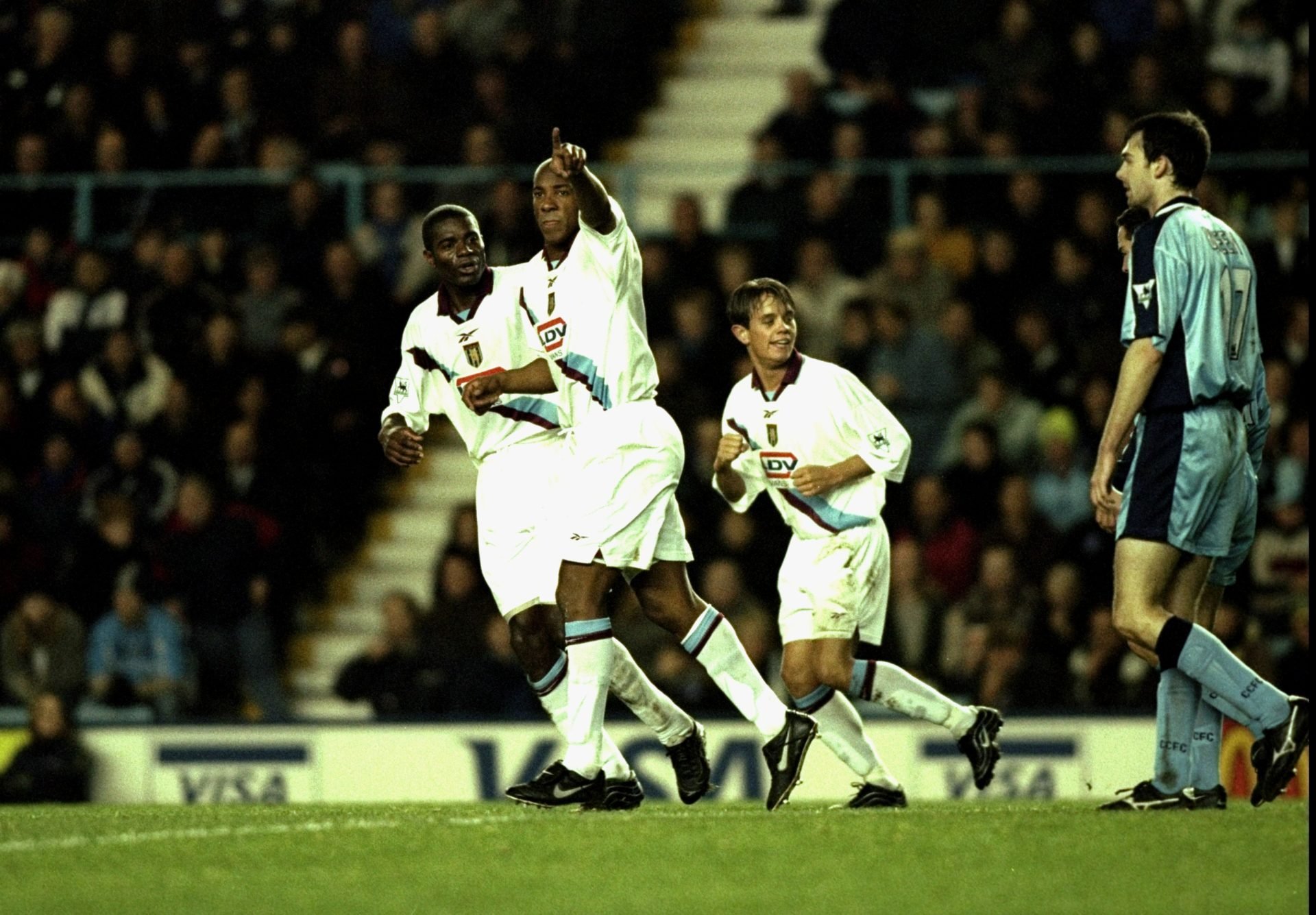 White away jerseys have been a common occurrence throughout Aston Vila's history. But Reebok made a classic for the 1999/2000 season with its offering for John Gregory's side. The American brand created a smart jersey with a claret and blue sash from right to left.
A number of Aston Villa legends took to the field in Reebok's crisp white kit including Dion Dublin and captain Gareth Southgate. While the sash and a thick claret collar were two of the only design elements that Reebok sought to include along with the blue-tipped socks.
9) Aston Villa away kit, 2008/09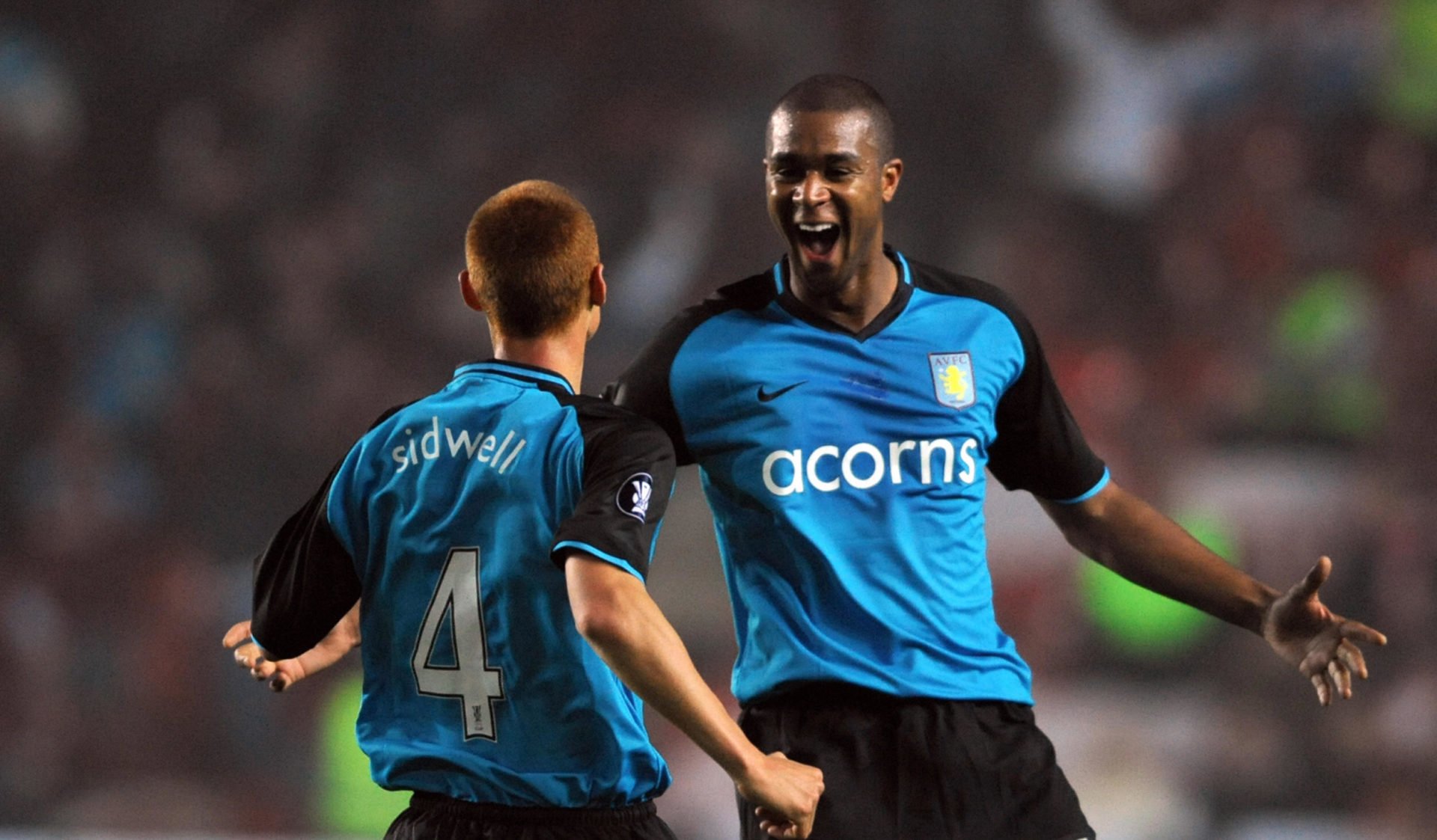 Nike sought to revive Aston Villa's away kits of the 1990s when it produced their 2008/09 change strip. The American sportswear giants produced a simple blue jersey with blacked-out shoulders and sleeves with blue-tipped cuffs. It also embraced an angled black collar.
Aston Villa would retain their 08/09 away kit as the club's third strip for the 09/10 season. Its design with plain black shorts and socks with blue tips was nothing outlandish. But the strip struck with its simplicity as Martin O'Neill's team reached the UEFA Cup Round of 32.
8) Aston Villa home kit, 1992/93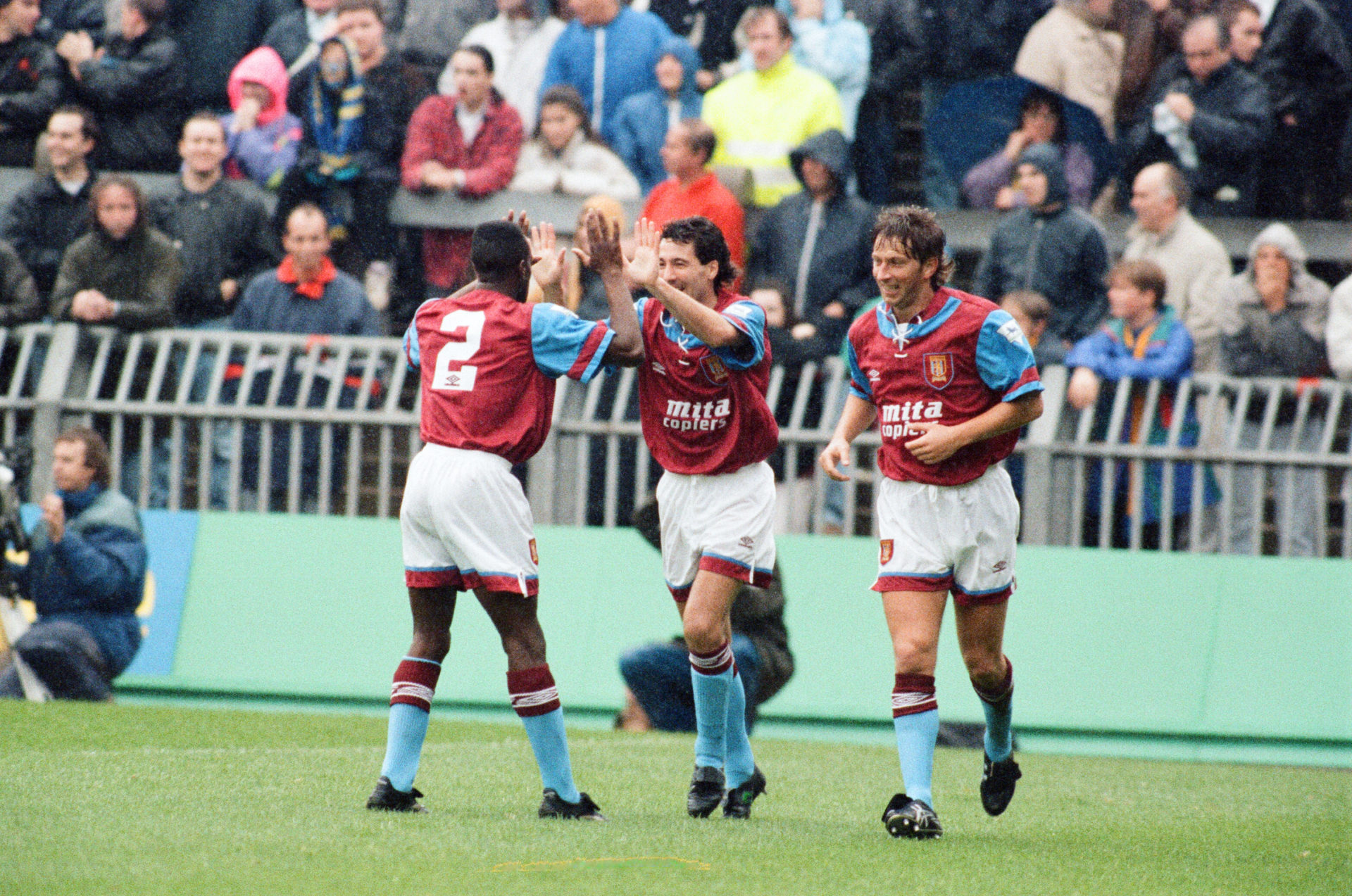 Umbro broke from tradition when it designed Aston Villa's home kit in 1992/93 but would create one of their best. The British brand sought to incorporate a string collar for its final Villans strip. Umbro is yet to design another of the Birmingham natives' shirts since 1993.
The string collar was not the only quirky touch that Umbro included, either. It also elected to embrace a two-tone circular pattern around the neck. While Umbro also superimposed Aston Villa's club initials, AVFC, throughout the jersey in fine print to add another element.
7) Aston Villa home kit, 1993-95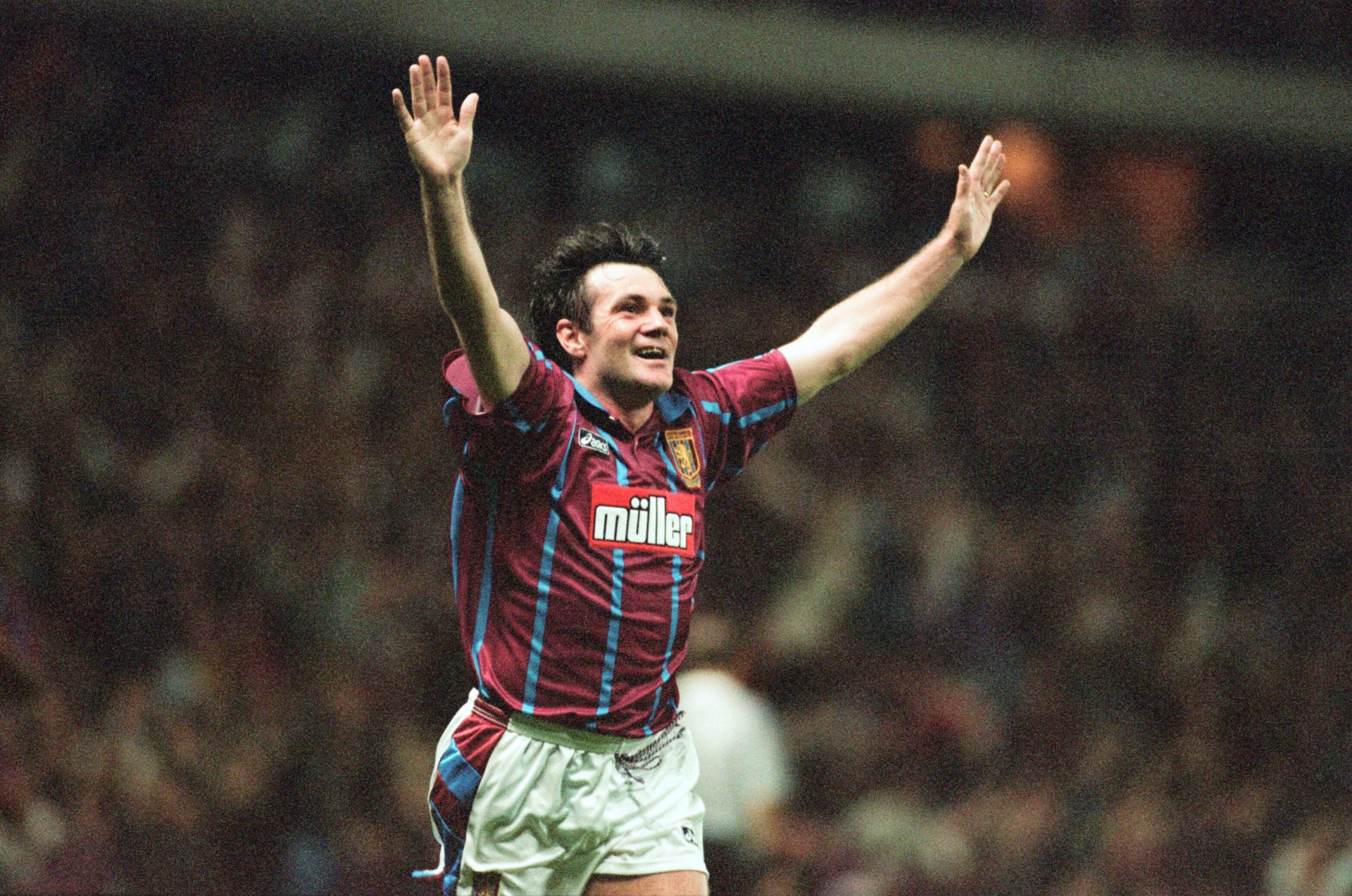 Asics has only been Aston Villa's kit provider once and it only designed one home shirt, as well. The Villans entered into a brief partnership with the Japanese company in 1993 after leaving Umbro. Yet while Asics only stayed around to 1995, its jersey remains an iconic kit.
Aston Villa embraced a predominantly claret shirt for the 1993/94 and 94/95 seasons with blue pinstripes and white shorts. Asics' decision to play around with the Villans' traditional design was a risk that paid off. It was also in this kit that Villa won the League Cup in 1994.
6) Aston Villa home kit, 2011/12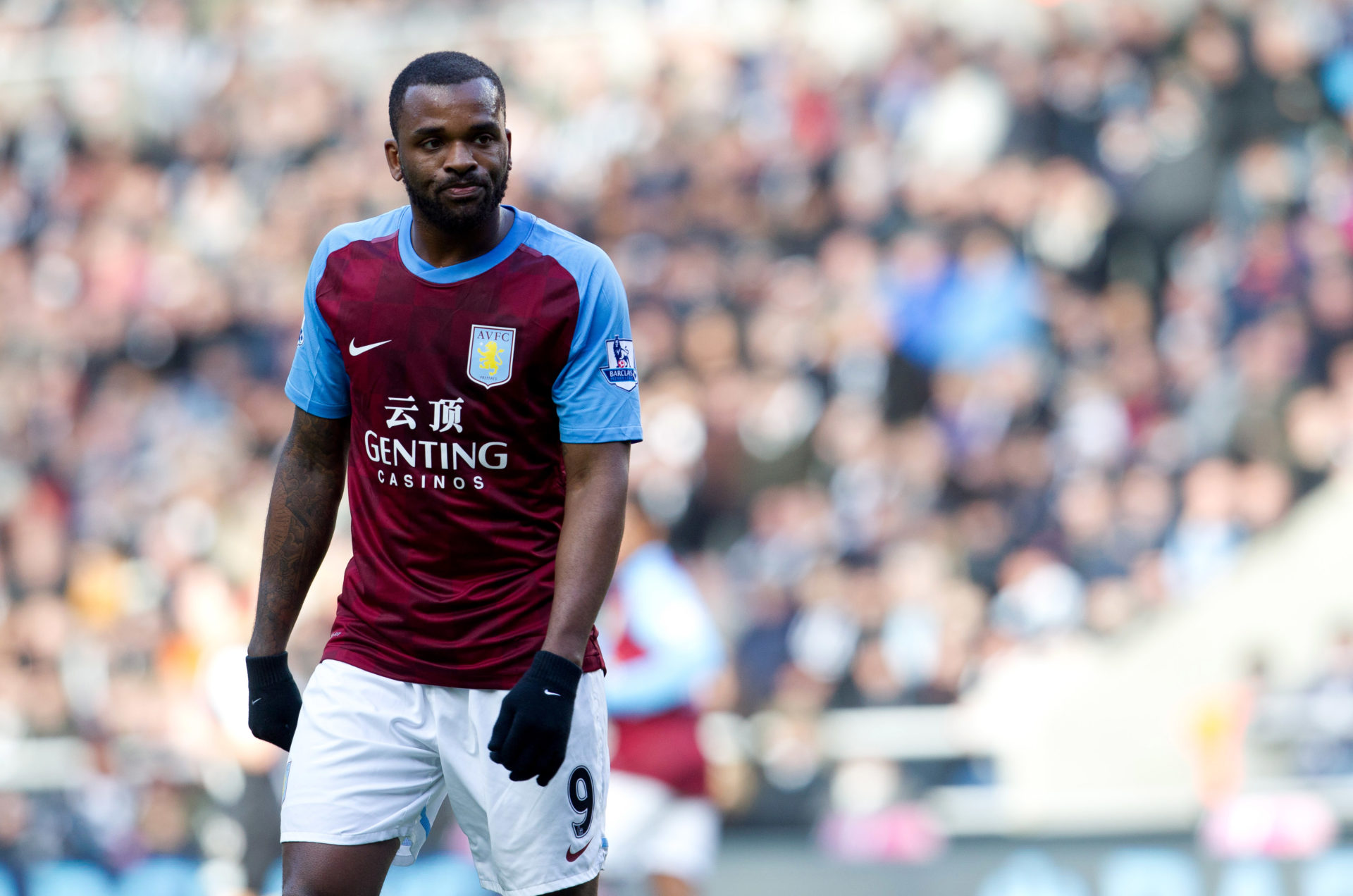 Much like Marmite, Aston Villa fans either loved or hated Nike's offering for their 2011/12 home shirt. It went a bit left field by creating a two-tone chequerboard jersey for manager Alex McLeish's side. While the Villans also struggled in the top-flight to finish in 16th place.
Nike also went even further left field by electing for claret-topped black socks below white shorts. Aston Villa had not adopted black socks since 1957. Yet the shirt made the design a success with its blue sleeves and collar surrounding the intriguing two-tone claret body.
5) Aston Villa away kit, 1990-93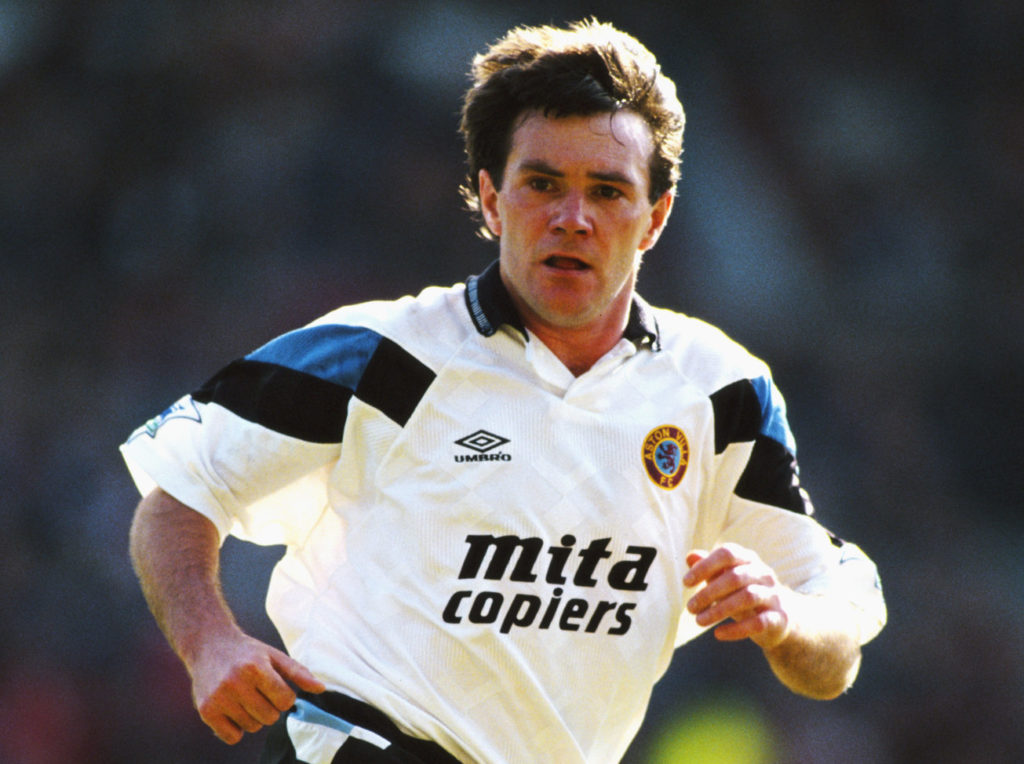 Umbro ousted Hummel to produce Aston Villa's kits in 1990 and it hit the ground running with one of their top 10 kits of all time. The British brand produced a masterpiece for the away jersey, which remained in use throughout the partnership until Asics' arrival in 1993.
From a distance, it appeared as if Umbro had given Aston Villa a plain white shirt with blue and black detailing on the shoulders. But it had also incorporated a faint diamond pattern over the body of their shirt. Umbro also integrated a faint pattern to the edge of the collar.
4) Aston Villa home kit, 1995-97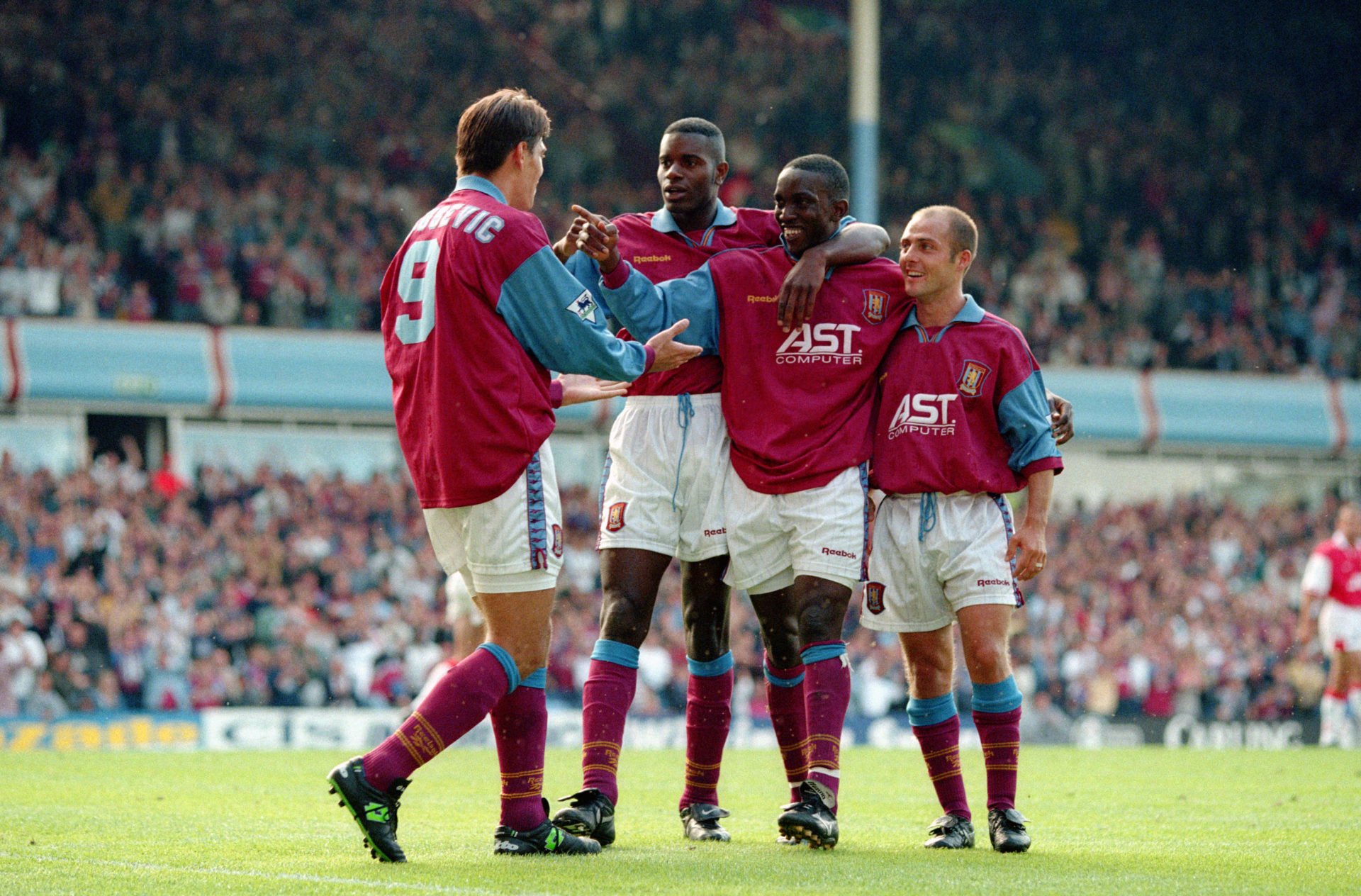 Reebok had a tough act to follow when it replaced Asics in 1995. The Japanese brand had created one of the top 10 Aston Villa kits of all time with its only design. But Reebok went and bettered Asics' strip from 1995 to 1997 with a classy shirt for Dwight Yorke to shine in.
Yorke reached his peak in claret-and-blue during Aston Villa's two seasons in Reebok's kit. The forward had faded over the previous three years following a stellar 1991/92 campaign under Ron Atkinson. His goals also helped Villa claim their last League Cup trophy in 1996.
Reebok's design was 90s creativity at its best with a supper classy kit for Aston Villa. Their jersey for two seasons embraced the Villans' logo repeated throughout the shirt's body. It also featured a thick blue collar that contained a thin yellow line to tie in Reebok's badge.
3) Aston Villa home kit, 2010/11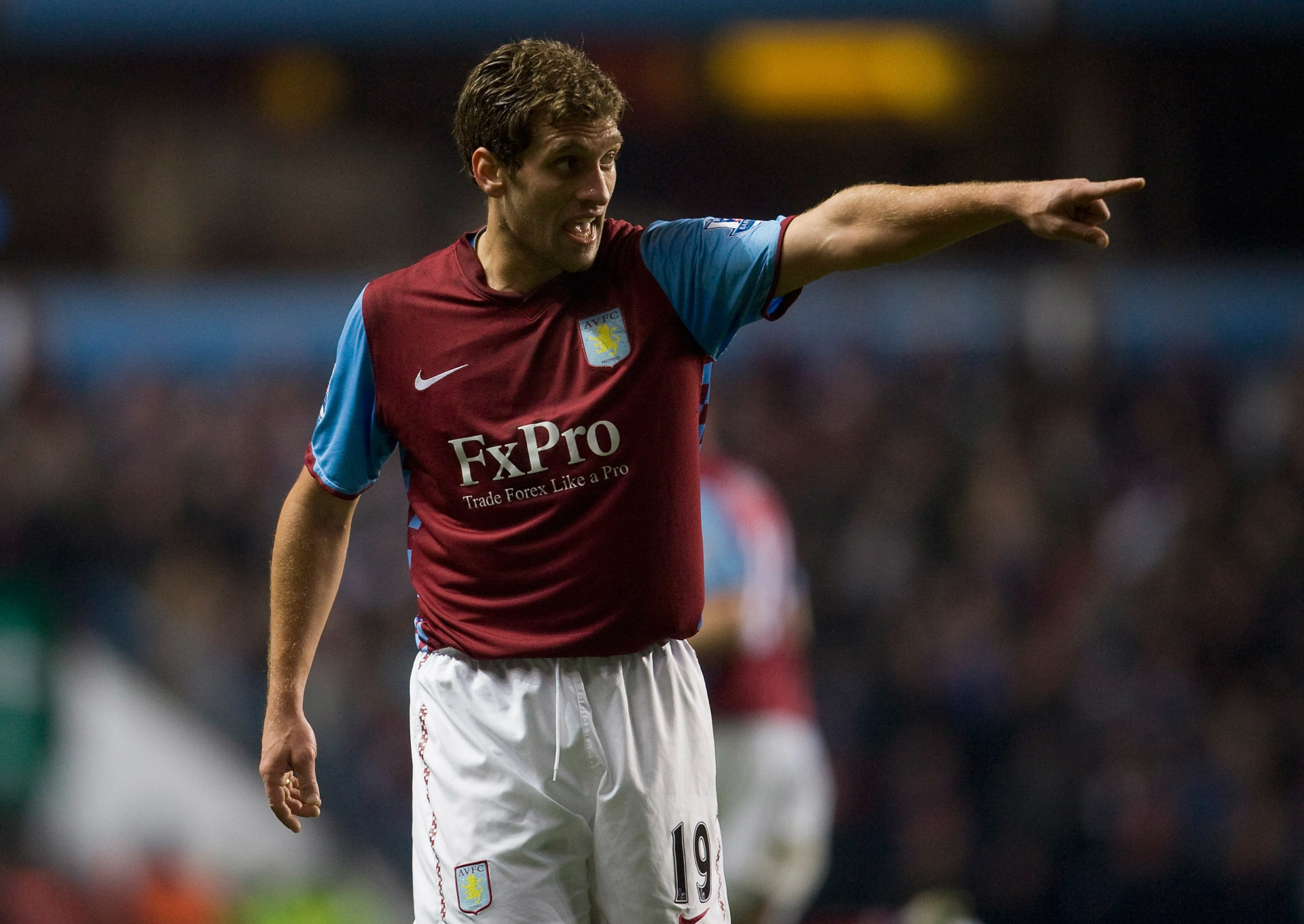 Nike designed its best kit for Aston Villa for the 2010/11 Premier League season with the Birmingham team's home shirt. The American brand sought to keep the general body of their jersey clean. But it embraced a claret and blue chequerboard pattern for the sides.
Aston Villa's home strip that season also featured claret-tipped cuffs, claret-edged white shorts and claret socks. Nike's smaller touches combined to contribute to a well-thought-out design. It brought a sense of uniqueness whilst keeping to the Villans' kit traditions.
2) Aston Villa home kit, 2016/17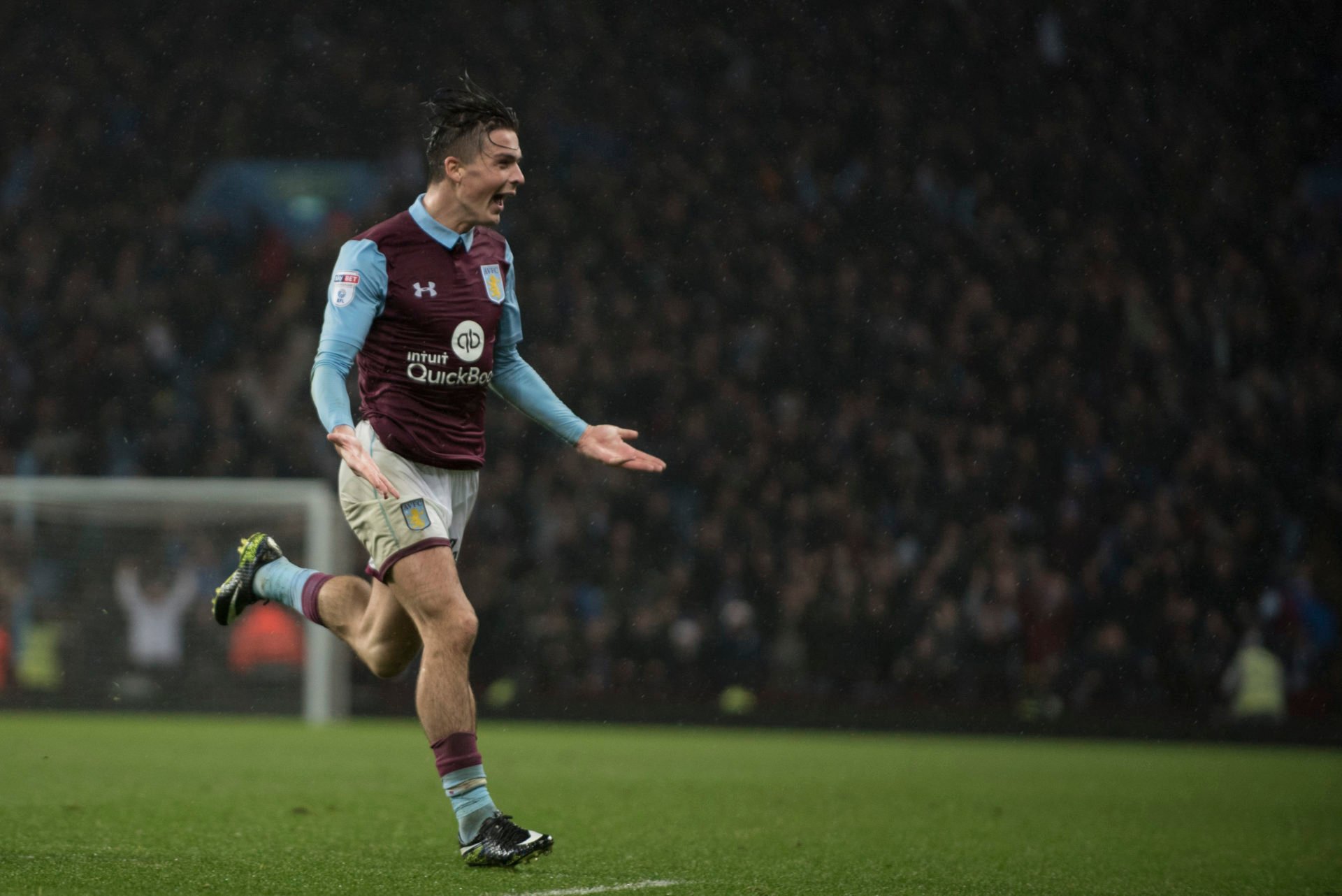 Under Armour agreed to become Aston Villa's kit supplier in July 2016 and hit the mark with its debut design. The American sportswear company burst out of the gates with a smart strip for Jack Grealish and co as the Villans prepared for life in the Championship.
Aston Villa had not played outside of the top-flight since 1991/92 but they returned to second-tier football in style. Under Armour opted to use a plain claret body with a blue collar and sleeves. It gave the strip a clean look, along with white shorts and blue socks.
1) Aston Villa home kit, 2018/19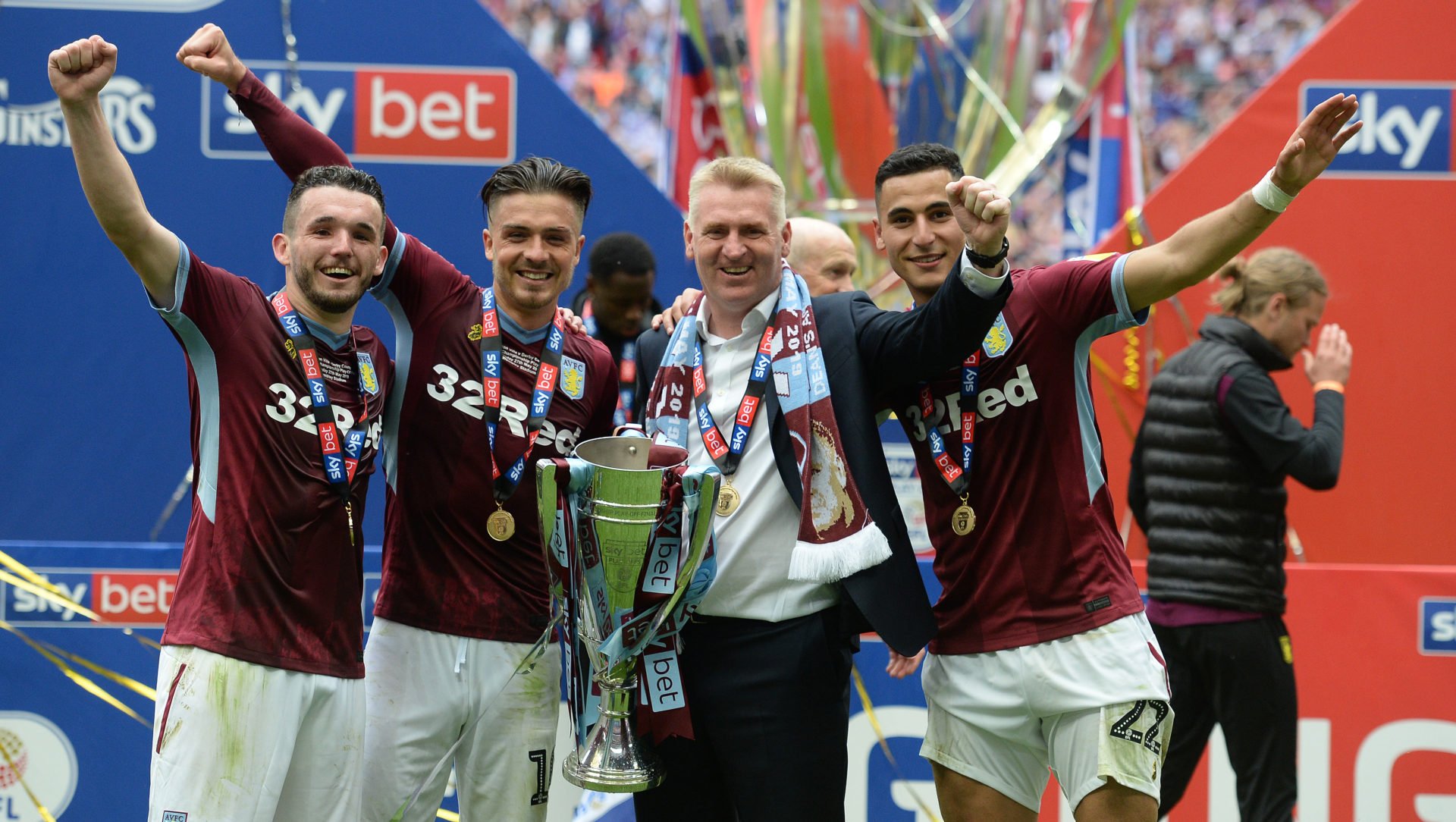 Aston Villa were embarking on their third consecutive season of Championship football when little-known Midlands brand Luke 1977 agreed to design their kit for the 2018/19 campaign. Yet it was in the manufacturers' classy strip that the Villans sealed promotion.
The Villa Park squad secured their return to the Premier League via the play-offs in Luke 1977's sleek strip. It produced a simple two-tone claret jersey with blue cuffs and a blue angled collar. The Birmingham brand also became Aston Villa's formalwear club partner.
Related Topics
MORE ASTON VILLA STORIES