Newcastle United and Arsenal are reportedly attentive to the situation of Barcelona winger Ansu Fati.
According to a report from SPORT, the youngster's future at the club is in doubt, following some explosive comments from his father.
Bori Fati has been unhappy with the game time that has been afforded to his son.
He said: "I don't know why Xavi does not play Ansu. He must have his reasons. Ansu is not disgusted with him as Xavi was always his idol. But me… I am very angry as a father.
"Mateu Alemany tells me that Ansu is part of the club's heritage. As a father, I have told Ansu that it is better for him to leave. But Ansu has told me that he does not agree with me on this. He wants to stay.
"If it was up to me, I would leave Barcelona tomorrow."
SPORT say Newcastle have 'listened carefully to Mendes' entourage'.
Arsenal have supposedly already made an offer to sign him. And he is a player well liked by Gabriel Martinelli.
It is later stated that Fati is unlikely to gain prominence in the coming weeks for Barcelona.
Xavi has, in recent weeks, been using Raphinha, Ferran Torres and even Gavi in the wide positions.
Fati has been struggling to get a run in the team. With Barca in really good form right now, it has been difficult for him to force his way in.
Newcastle and Arsenal are bound to be monitoring Ansu Fati situation very closely
It seems all is not particularly well right now with Fati at Barcelona.
His father is clearly very keen for him to leave the club.
The issue right now though is that Fati does not share the view that leaving would be the best thing for him.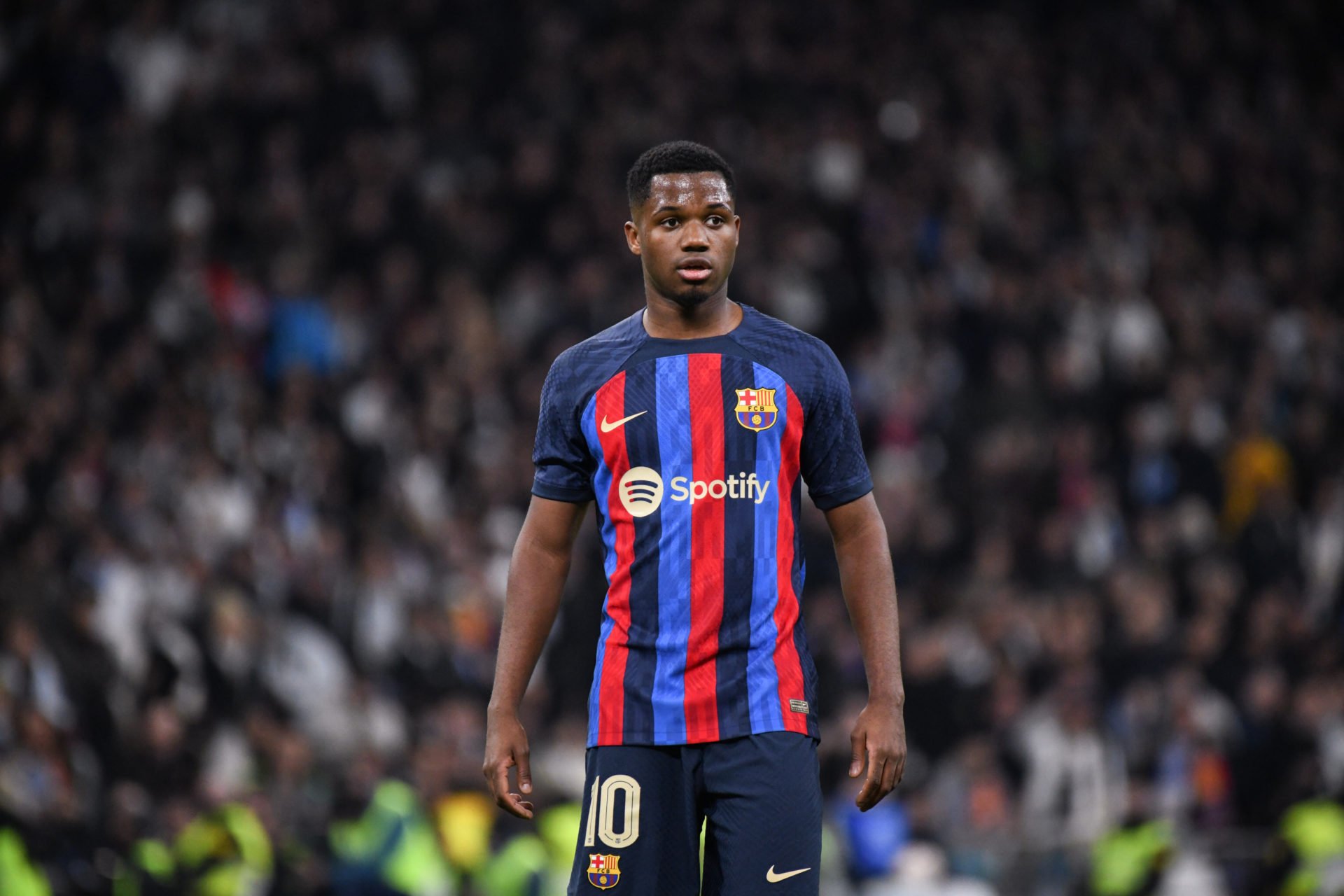 But the 'spectacular' star's stance could very easily change in the coming months if he does not start to see more minutes.
It is stated that Jorge Mendes has already been probing the market for months regarding a potential next club for Fati. He believes there are some serious options.
It remains to be seen if Newcastle or Arsenal will be one of them.
Related Topics
Have something to tell us about this article?
Let us know