Journalist Adam Miller has shared when Celtic boss Ange Postecoglou could become Tottenham Hotspur manager.
Speaking on the Football Daily Podcast, Miller provided more details on the Australian's potential move to Tottenham.
Tottenham may have finally secured their new manager after months of searching.
Antonio Conte was sacked in March, with two caretakers appointed before the end of the season.
It was a very disappointing campaign, with Spurs missing out on European football altogether.
With the transfer window quickly approaching, Daniel Levy needs to get a manager and director of football in place immediately.
It looks as if Ange Postecoglou will be Tottenham's next manager sooner rather than later.
He completed the treble with Celtic on Saturday to cap off a phenomenal campaign.
His two seasons at Celtic Park have caught the attention of Spurs with a move now reportedly imminent.
When Postecoglou could become Tottenham manager
Asked how difficult it would be for Celtic to keep Postecoglou, Miller said: "I think it seems like by all accounts it's a done deal.
"He had several opportunities to put an end to the speculation and his line has been, 'Look I'm just focused on the cup final'.
"So, I get the impression that something is happening.
"I also think you can't really begrudge him going for it at this point because his star is sort of on the rise.
"His reputation has clearly risen in the past couple of years and who's to say that if stayed on for another couple of Celtic a job the size of Spurs would be available to him?
"All those top clubs in England might be settled with managers this time next year and he might not get an opportunity as good as this."
Miller was then asked what chance is there of Postecoglou still being at the Scottish club next week and he replied: "I think there's a high possibility that he won't be with Celtic next week."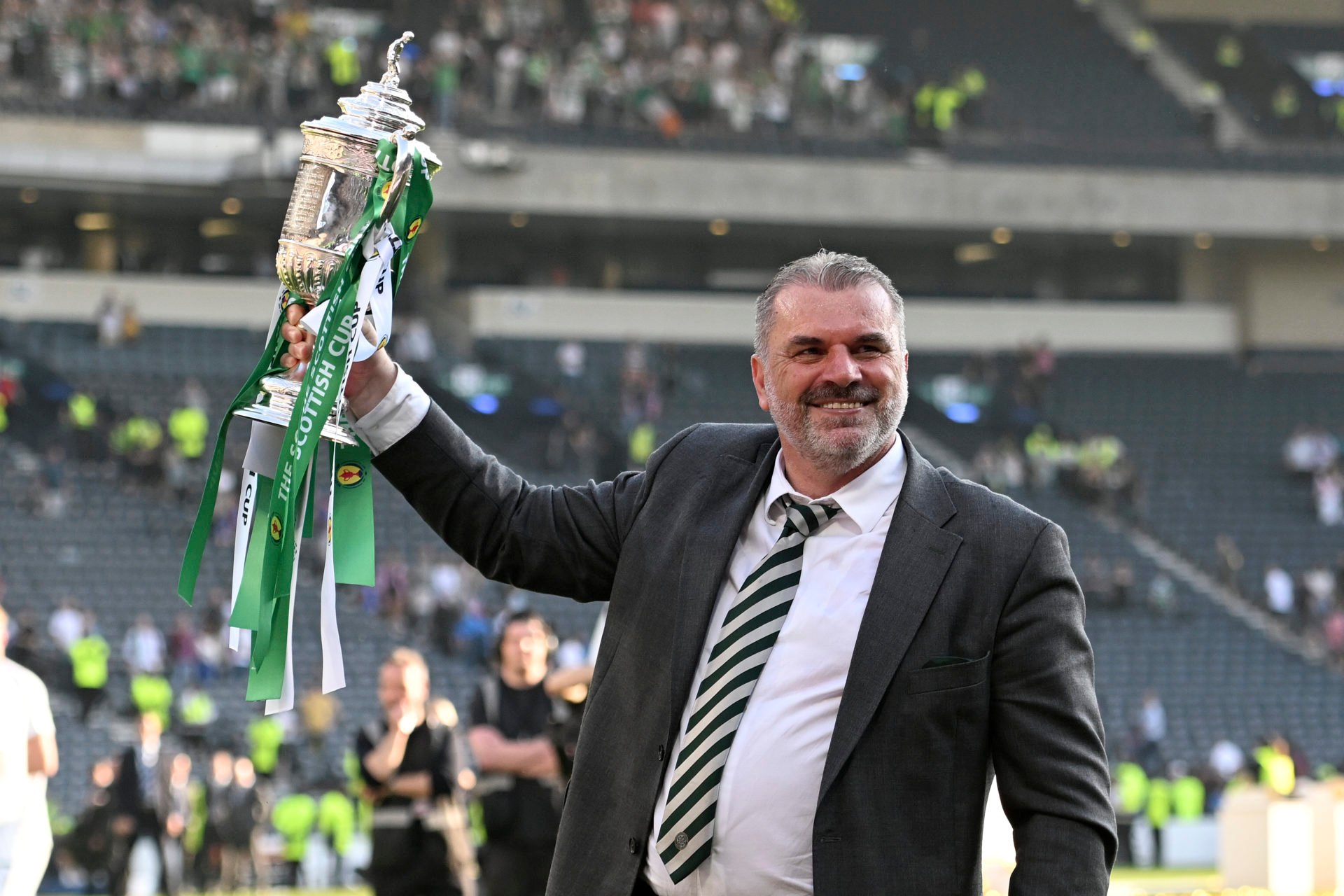 Postecoglou has already decided which staff he wants to bring with him when he becomes Tottenham manager.
There's also a suggestion that he could bring one of Celtic's best players with him too.
The pressure will be on Postecoglou to hit the ground running and improve the mood around Spurs.
He's not an established world-class manager like Tottenham's last two appointments.
However, neither was Mauricio Pochettino, who has arguably been the club's best coach in recent times.
Related Topics
MORE TOTTENHAM HOTSPUR STORIES