The decision from Mikel Arteta to drop Aaron Ramsdale at the weekend and play David Raya for Everton has caused a huge stir in the media.
There are arguments for and against the decision. Andy Cole has found himself baffled by Arteta's thinking, while others have suggested that the Gunners players won't care.
However, it seems that the decision to drop Ramsdale has had some thought behind, with certain club insiders apparently concerned about the Englishman.
Arsenal insiders concerned about form of Aaron Ramsdale this season
According to a report from the Daily Mail this evening, Ramsdale is now being watched by Chelsea and Bayern Munich after being dropped at the weekend.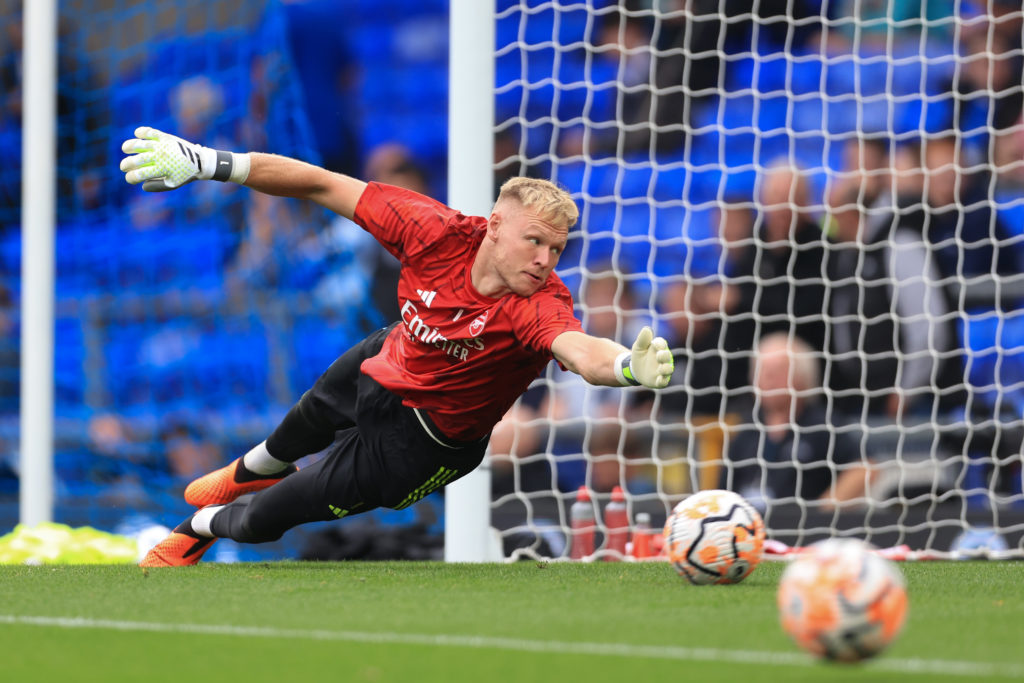 However, more worrying for Ramsdale when it comes to Arsenal is the fact that some club insiders were apparently concerned about his form in the early part of the season.
The Mail writes how there'd been some discontent over Ramsdale's performances. Of course, that's led to them signing Raya and now starting him pretty much immediately.
Whether or not Ramsdale will remain at the club, remains to be seen. But with the Euros next year, the £30m signing will want to be playing regularly.
A big year
The next few steps from Mikel Arteta will be massive in how this all plays out. Suddenly, Ramsdale finds himself in the position he put Bernd Leno in a year and a bit ago.
If Arteta goes with Raya against PSV in midweek, then the alarm bells will really start to ring for the England stopper.
Right now, he has now choice but to buckle down and train hard. But the longer it goes on with Raya as number one for Premier League games, the more concerned Ramsdale will become.
Related Topics
MORE ARSENAL STORIES