Aaron Ramsdale was dropped for David Raya this weekend as Arsenal eventually saw off a struggling Everton side.
The Gunners got the only goal of the game through Leandro Trossard but were more than in control for most of the contest in all honesty. And with it being such a one-sided game, that left plenty of room to discuss the Ramsdale and Raya situation.
And according to former Tottenham defender Stephen Kelly, the Arsenal defenders won't actually mind it, given how good both keepers are.
Pundit says Arsenal defenders won't care if it's Ramsdale or Raya
Speaking on the Football Daily Podcast, former Spurs defender Kelly got onto discussing the Ramsdale and Raya deal.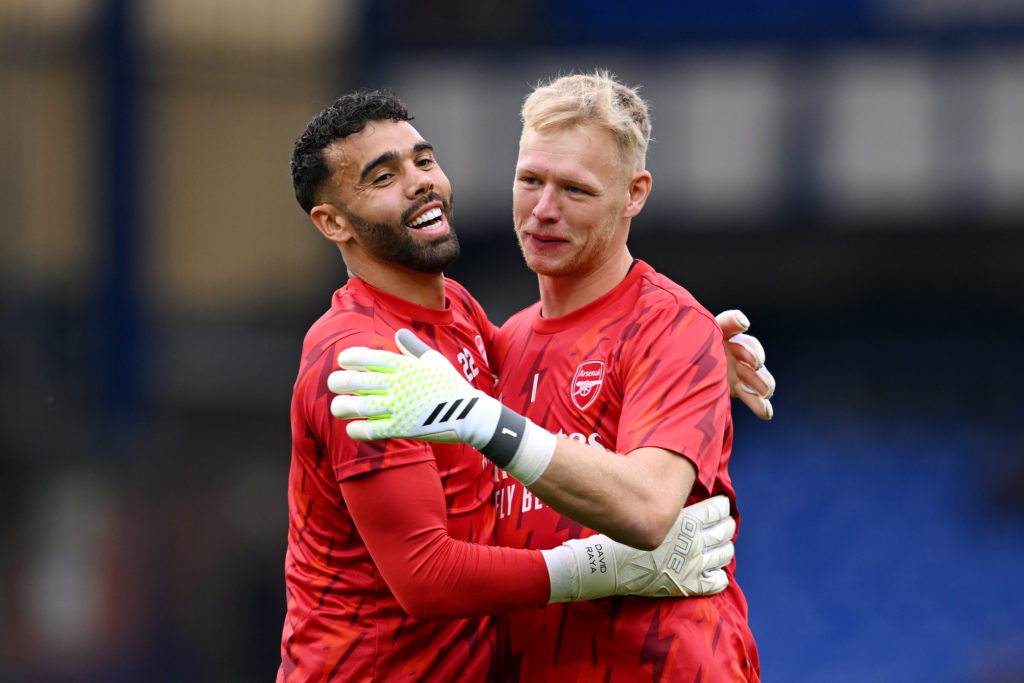 And while he said in his day having a proper number one was a big deal, he believes this current Arsenal defence won't care because both stoppers are so good.
"As a defender, I don't think you're worried about it if the player that's coming in is as equal or not as good as the player going out. We've always been in teams where there's a number one and number two and when the two came in, you'd know you have to protect him a bit more," Davies said.
"Whereas this, it's like for like. You're not changing anything when it comes to quality in behind you so I don't think that would be on your mind. I'm sure the boys in training will be looking at these two guys and thinking 'wow' because these two are both amazing and we're so lucky to have both."
Ramsdale is expected to come back in for the clash with PSV in midweek, albeit there has been no actual indication from Arteta that this will be the case.
Risky strategy
Whatever your take on the decision from Arteta over Raya and Ramsdale is, there is no doubting there's an element of risk involved from the Arsenal boss.
While Kelly is right in that they are both great stoppers, Arteta is playing with fire a bit.
It will certainly be interesting to see how it pans out anyway. We'll know by the end of the season if it has worked but Arteta is risking it a bit here.
Related Topics
MORE ARSENAL STORIES