David Suillivan has admitted that Declan Rice has played his final game for West Ham.
The Hammers' chairman was discussing the midfielder's future after the Europa Conference League Final when speaking on TalkSPORT.
As many will know, Rice has been strongly linked with a move to Arsenal, and Sullivan says that the 'world class' player has likely played his final game for the east London club.
A move to the Emirates seems likely this summer as it has been widely reported that Rice wants to join Arsenal, while he's also the Gunners' top target.
Rice is leaving
Sullivan conceded that Rice will be leaving the club.
"I think it has to be (his final game)," Sullivan said.
"We promised him he could go. He set his heart on going.
"You can't ask for a man who has committed more to us this season.
"In due course, he has to get on and we have to get a replacement – or several replacements. It's not something we want to happen. We offered him £200,000-a-week 18 months ago. He turned it down.
"It's cost him £10million to stay at West Ham in that time (in lost wages). And he wants to go.
"You can't keep a player who doesn't want to be there."
Going out on top
As much as it hurts, Rice is leaving West Ham in the best possible way.
The midfielder has just lifted West Ham's first major trophy in years as their captain, and now he's ready to make the next step in his career with the blessing of the fans, his teammates and his chairman.
Regardless of what happens next, Rice has cemented himself as a modern-day West Ham great, and it's hard to imagine that there will be any hard feelings amongst Hammers supporters as Rice departs for pastures new.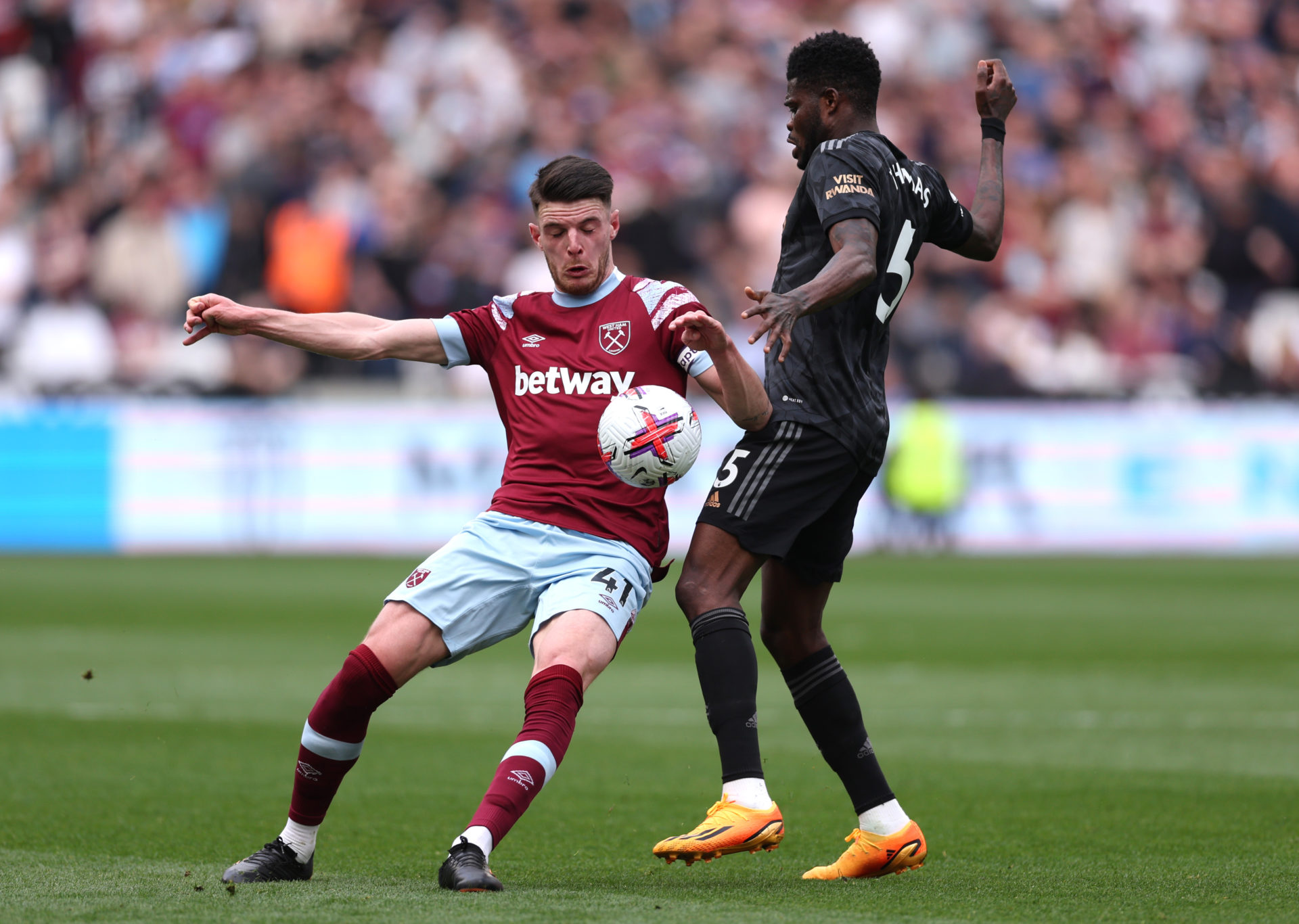 Related Topics