As a Celtic fan, I am lucky enough to have seen some great players grace the Paradise turf over my 46 years.
From Tommy Burns to Henrik Larsson, there has been a plethora of great players to have donned the green and white hoops over the decades. Every Celtic fan will have their favourites but it seems like Ally McCoist has his own.
Discussing who would make an all-time Scotland/England back four, McCoist was in no doubt who he was having in his side.
McCoist said [TalkSport], "I'm going for Danny [McGrain]."
When asked if Kyle Walker would get in his all-time Scotland/England side, McCoist continued, "No, no, no. I think he's [Walker] been different class. I think he's a tremendous player.
"I think he scored his first goal at the weekend there and I have nothing but the utmost respect for Kyle Walker.
"But there is no danger that he gets in my team before Danny McGrain."
Townsend asked what makes McGrain a better choice than Kyle Walker when the Rangers legend gushed, "Aww his football intelligence.
"Danny McGrain could play number 10, there you are! I'm telling you right now. Danny was a tremendous, intelligent, football player."
Danny McGrain is a Celtic great
Again, I was lucky enough to see many great Celtic players represent the club during my years as a Celtic fan but was just too young to remember watching the legend maraud down the Hoops right flank.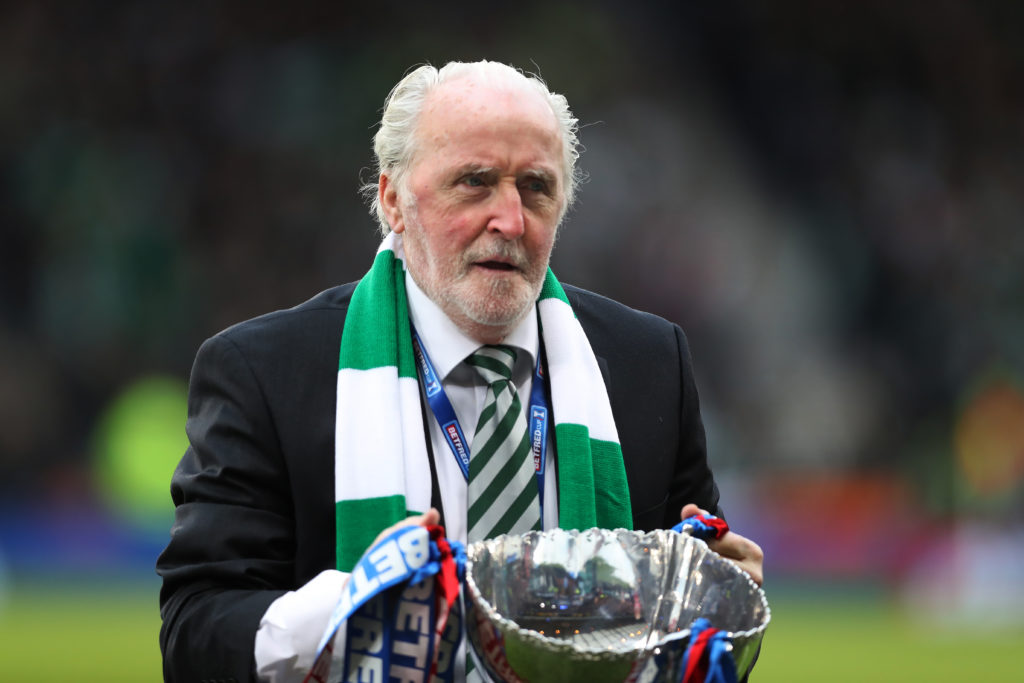 Making 663 appearances for Celtic and winning over 60 caps for Scotland, McGrain was widely regarded as one of the best full-backs in the world at the time.
McGrain won seven league titles, five Scottish Cups and two league cups over a career that spanned 17 years at Parkhead. He was also taken to the 1970 European Cup Final as part of Celtic's squad.
McGrain is still involved at Celtic at the ripe od age of 73-years-old and will always be regarded as a Celtic legend by the entire Hoops fanbase.
In other news, 'Bugs me': Chris Sutton is not happy with what he has seen from Celtic over the past few seasons
Related Topics
MORE CELTIC STORIES