Most Arsenal fans look back on Serge Gnabry's time with the club with a touch of regret.
The German is one of the most talked about stories of the last 10-15 years when it comes to players Arsenal brought through the academy.
After being farmed out to West Brom on loan, Gnabry never really made an impact at Arsenal. However, he then sealed a move to Werder Bremen before joining Bayern Munich and has since gone on to win countless titles.
Gnabry has even won the player of the season in Munich and made over 40 appearances for Germany.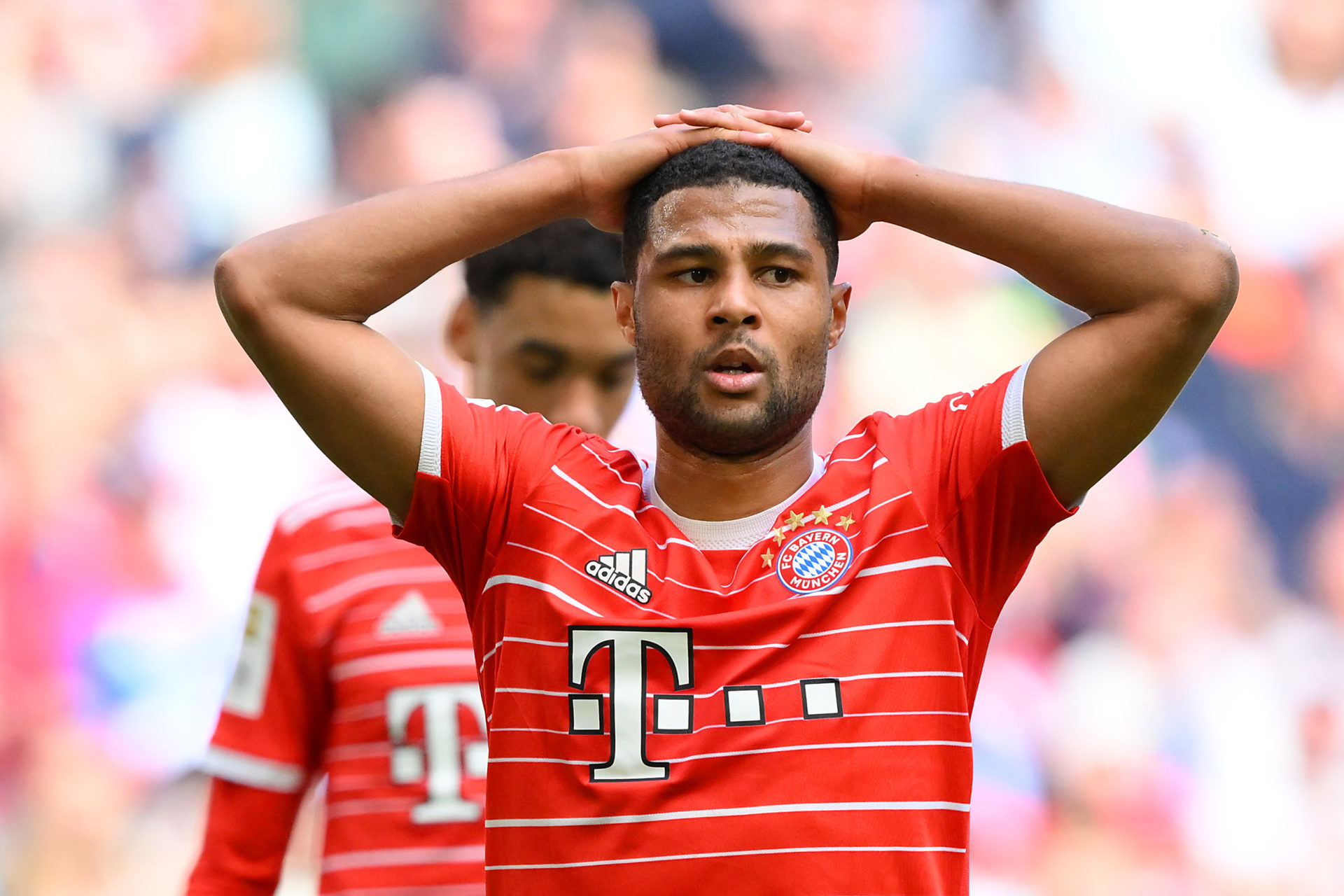 But speaking live from the Spanish Formula 1 grand prix today, Gnabry admitted he had been rooting for his former team all season after seeing them come up short against Manchester City.
"Yes of course. I think there's the saying 'once a Gunner always a Gunner' so course, I was rooting for them and hoping and I think they had a very good season," Gnabry said.
Gnabry has indeed been linked with a return to Arsenal ever since he left. Those rumours continued all the way up until last summer but the German stayed in Munich.
Clearly, though, Gnabry still enjoys watching his old team.
Once a Gunner…
They do say it and Gnabry is right here. Despite not quite making it big with Arsenal, he clearly has an affinity with the club that cannot be taken away.
The F1 grid walk is always an interesting affair and getting footballers to make little comments like this is always what fans want to see.
Gnabry has gone on to have a superb career away from Arsenal. But the fact he still wants them to do well shows the bond he has with his former club.
Related Topics
MORE ARSENAL STORIES