Richard Keys has claimed on his official website that he believes that Anthony Gordon is special, while he insisted that the Everton starlet reminds him so much of Steven Gerrard.
Gordon has been a shining light in a hugely disappointing season for the Toffees. The 20-year-old has scored three goals and contributed two assists in the Premier League this term.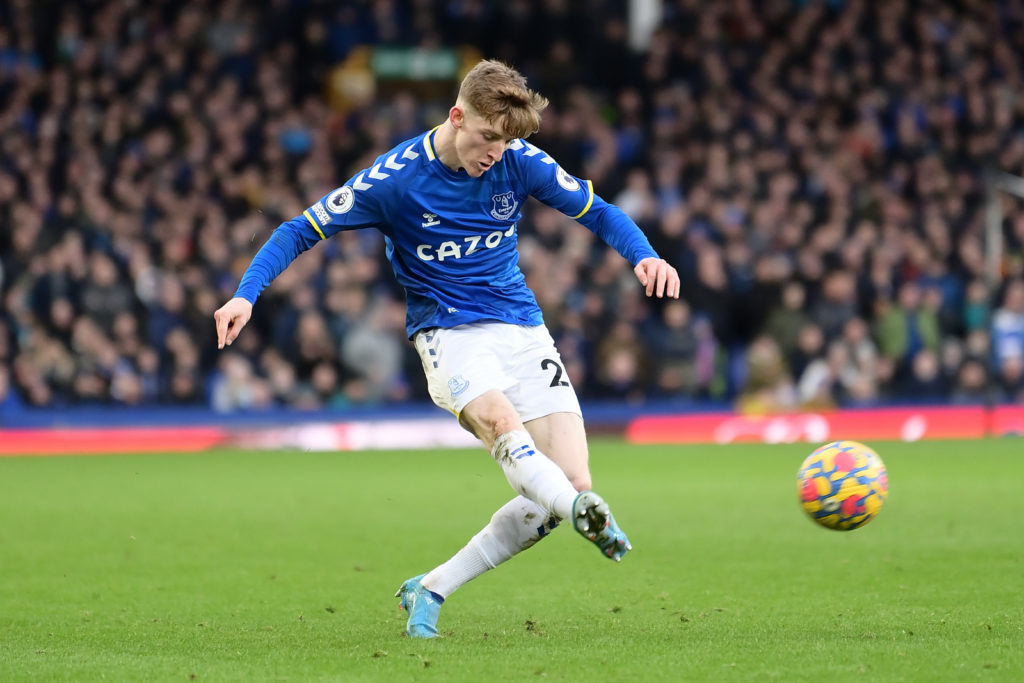 One of his most recent performances saw him steal the show as Frank Lampard's men picked up a vital win. He scored one – in slightly fortuitous circumstances – and set up another as Everton won 3-0 against Leeds.
It was a crucial victory for the Toffees as they look to ensure that they remain in the Premier League. And the importance of that win has only increased following their loss to Southampton this past weekend.
There is still much work for Lampard to do at Goodison Park following his appointment. But one player Keys clearly thinks the Everton boss can build his side around moving forward is the academy graduate.
"They've got a gem in Anthony Gordon," he claimed on his website. "I'll say again – 'new' Steven Gerrard. He reminds me so much of the former Liverpool skipper.
"His gangly teenage gate is the same. He loves a tackle. He can spray passes about and run all day. He's also got an eye for a goal. He's special. But he's about all they have got despite the big spend – and he was for nothing!"
Anthony Gordon a major beneficiary of bleak spell for Everton
It has been a disappointing few years for Everton. And they made further steps backwards during Rafa Benitez's ill-fated tenure on Merseyside.
It is going to take some time before the Toffees are back at the level where they hope to be. But there are some upsides to emerge from their struggles.
Gordon getting his opportunity is certainly one positive. If Everton were higher up the table, it would have been much more difficult for the winger to force his way into the side on a consistent basis.
He has taken his opportunity with both hands. And he is surely going to remain a key fixture once they do manage to get themselves back on track in the years to come.
Related Topics
MORE EVERTON STORIES