Former Arsenal midfielder Ray Parlour has claimed that there'll be nothing Arsenal will be able to do if Manchester United ramp up their efforts for Declan Rice.
Rice is believed to be on the radar of a number of big clubs this summer. Arsenal have been considered favourites for some. But West Ham want £100m+ for Rice, and some have suggested the Gunners won't go that high.
And speaking on TalkSPORT this morning, Parlour believes Arsenal will have a ceiling that Man United could go above.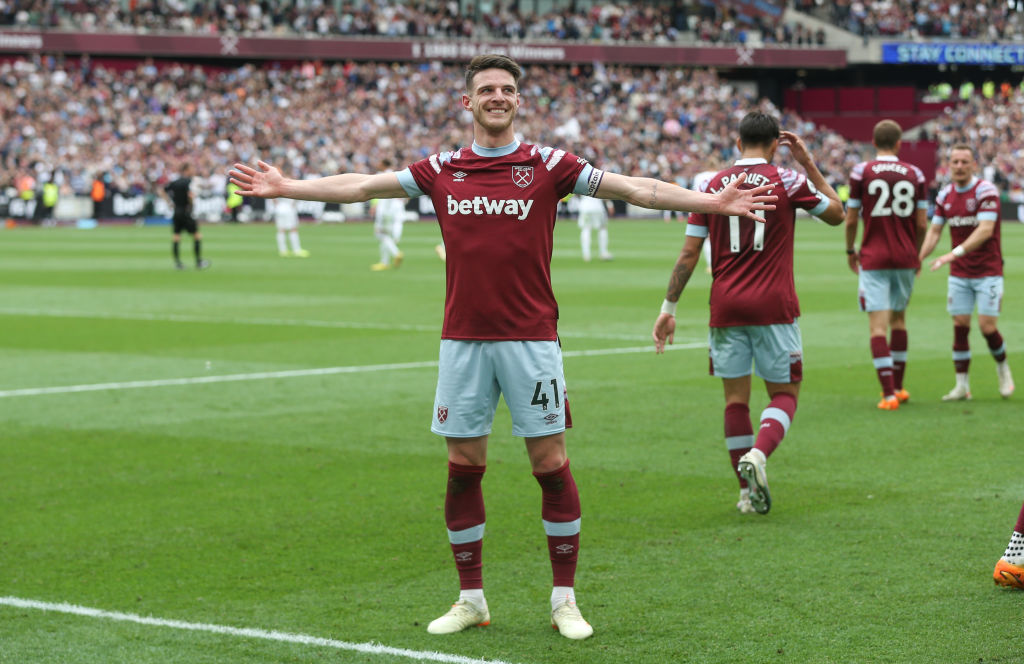 Declan Rice can go to Manchester United or Arsenal
Rice is in a fine position heading into the summer. He can pretty much cherry pick which club he goes to in the end.
But it will come down to money for West Ham. And speaking to TalkSPORT, former Gunner Parlour believes it is Man United who could have the financial power to do the deal.
"Declan's got a big decision about what he wants to do. If he wants to stay in London then Arsenal is a good move for him. But Manchester United are a massive club. So when they come knocking on the door, and with West Ham, they want to get the best deal for themselves, so it's all about what the deal is on the table," Parlour said.
"Man United can probably pay more money that Arsenal if I'm being honest. It will be interesting to see what Declan does. There's always a valuation and it can go over the top. I think Arsenal will have their ceiling and if Manchester United come and break that by £20m or whatever, then you can't do anything about that."
In the driving seat
Despite Parlour's claims here, you do feel Declan Rice will get a say on where he goes. Sure, he'll want to ensure the Hammers get the best possible deal. But in reality, he'll also want to pick where he goes.
It seems Arsenal have done enough groundwork and graft here to get this deal done. They showed last summer they'll pay for players as well if they really want them.
For now, Arsenal are in charge. But Parlour does make a good point about United's size. And if they add a few more before Rice joins, then he could well see Old Trafford as appealing.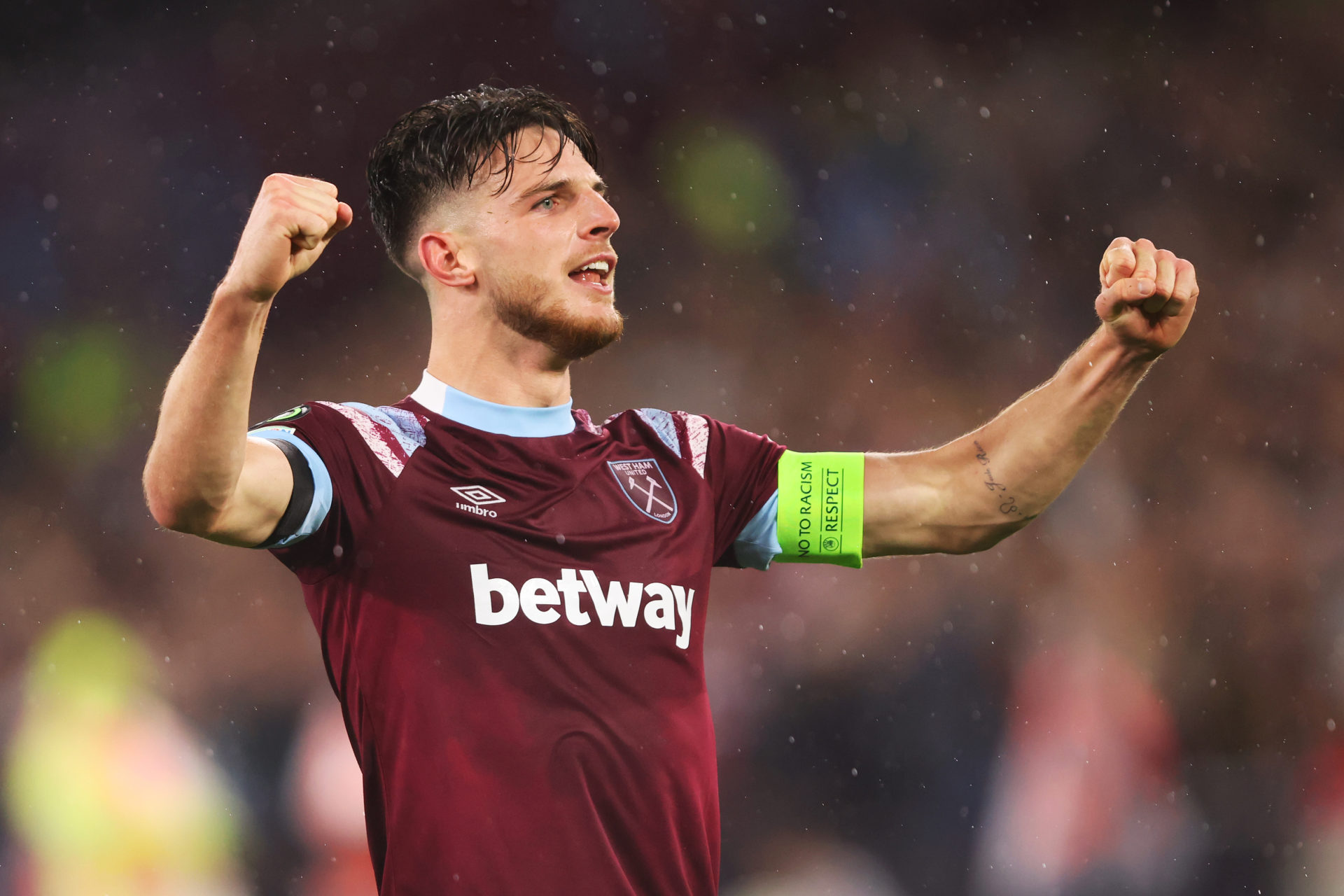 Related Topics
Have something to tell us about this article?
Let us know