It's common knowledge that Liverpool want to get their hands on Jude Bellingham this summer as they look to revamp their midfield.
The Dortmund and England star had a brilliant World Cup in the winter to showcase his talents on the world stage. But even before then, every big club in the world knew all about Bellingham and what he could bring to the table.
Against Italy this week, Bellingham once again put in a fine performance for England. He made the likes of Jorginho look average and it was the sort of performance that will have got Liverpool fans excited.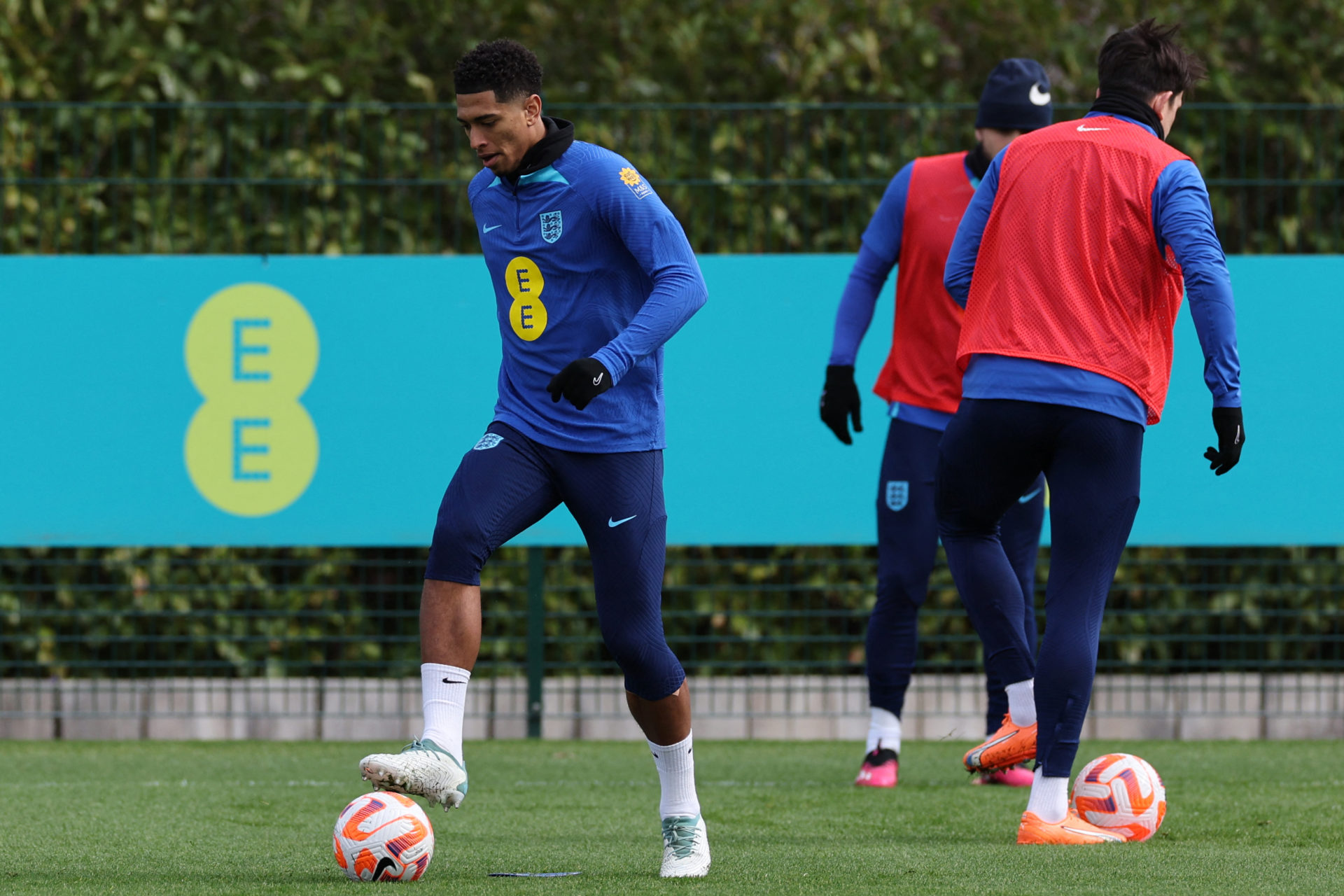 But the moments for Liverpool fans to savour and potentially look forward to seem to keep on coming. This time, Bellingham has been at it in training ahead of the clash with Ukraine.
In the latest Inside Training video released by the England camp, Bellingham takes part in some small sided games.
And in and among the games, Bellingham shows his class. The England man receives the ball near Kalvin Phillips and shows a lovely drag touch to get it away from the Man City man. But even more impressively, Bellingham then seems to slide the ball into the corner beyond Aaron Ramsdale without even breaking stride.
TBR's View: Jude Bellingham is absolutely brilliant
It's not even a surprise now when you see moments like this from Bellingham. Yes, it's just in training but the ease in which he pulls off such an impressive piece of skill is outstanding.
For players like Bellingham, it's almost like the game stands still at times.
Liverpool fans will be drooling over the prospect of him signing this summer. Of course, it's a tough job getting the deal done with so much interest. But Liverpool remain a huge club and Bellingham is known to be keen.
It's moments like this that Liverpool fans want bringing to Anfield. And if it costs them more than £100m, then fans will see it as money well spent.
Related Topics
Have something to tell us about this article?
Let us know