Glenn Hoddle has urged Tottenham to go out and sign a player like James Maddison if they are to improve further under Antonio Conte.
Spurs have been criticised in recent weeks for some defensive displays. They scraped a 1-1 draw with Sporting Lisbon in midweek and yet again failed to create much. The likes of Harry Kane and Heung-Min Son are once again being depended on, with injuries to Dejan Kulusevski and Richarlison hindering Conte's options.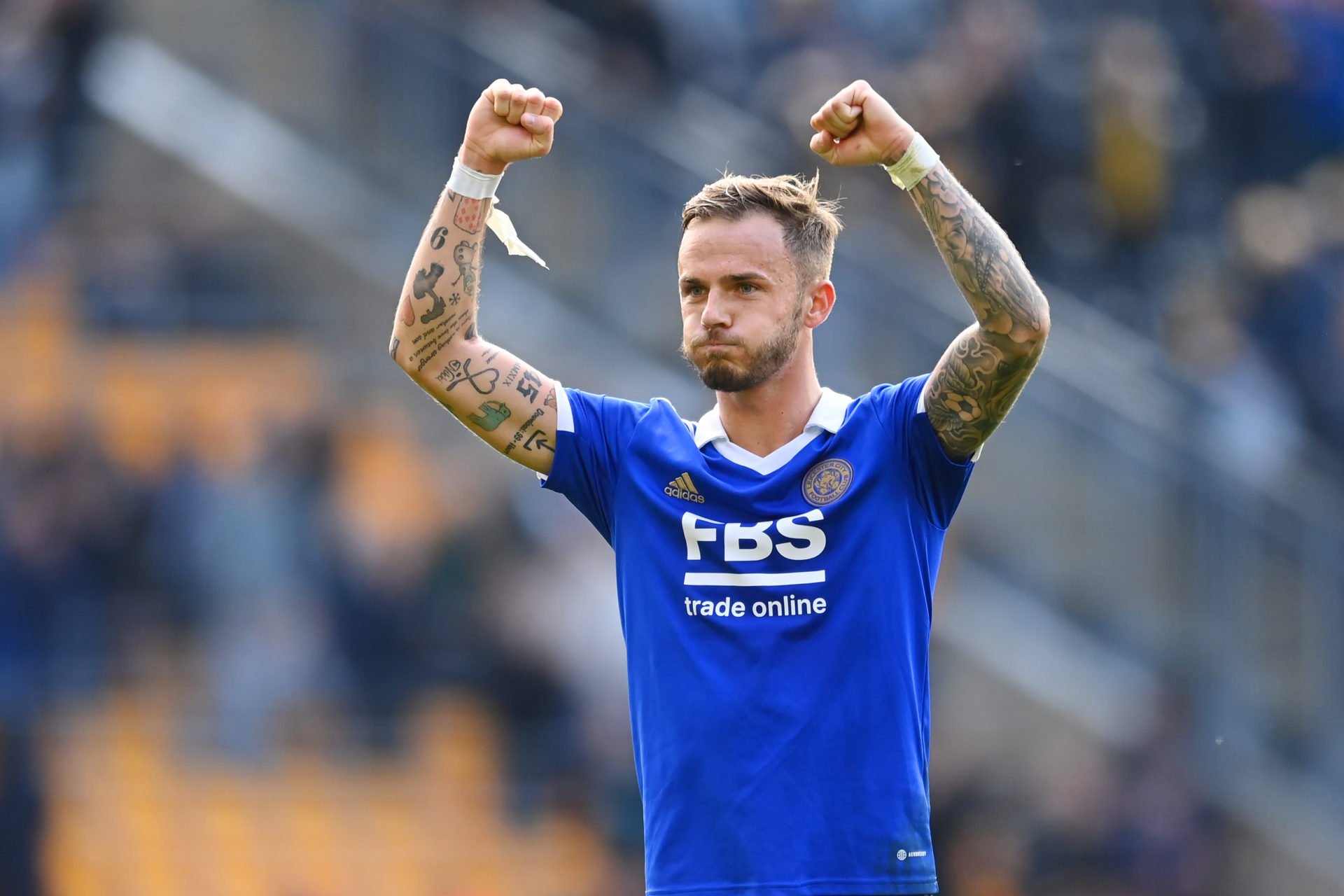 However, while those attacking players will come back eventually, Glenn Hoddle believes a creative midfielder is needed. And speaking to TalkSPORT, he admitted he was a big fan of Leicester's Maddison.
"They need some creativity. At the moment it's down to them, it's down to Harry dropping in and creating. I think the style of players they've got at the top of the pitch if you did have an Eriksen – when he was at Tottenham for example – Maddison, I agree with whoever said that," Hoddle said on TalKSPORT.
"Maddison, I love him. He should be in the England squad. I think if he was playing in top club, no disrespect to Leicester, he'd be absolutely sensational and a shoo-in."
Maddison is enjoying a fine campaign with Leicester. He remains on the fringes of the England set up though.
TBR's View: Tottenham signing James Maddison would bring success
If anyone knows what it takes to be a good creative midfielder and deliver in the final third, it's Glenn Hoddle. And he is bang on in his assessment of Spurs here.
They can solve it, of course. And signing a player like Maddison would go a long to doing that. He is that good and at the moment, is one of the form players of the entire league.
Danny Murphy called Maddison a 'terrific' player recently. Like Hoddles' assessment, that is a fair one.
If Spurs can sign him, then it has to be pushed through. If they don't, then you can guarantee another club will make their move sooner or later.
Related Topics
MORE TOTTENHAM HOTSPUR STORIES