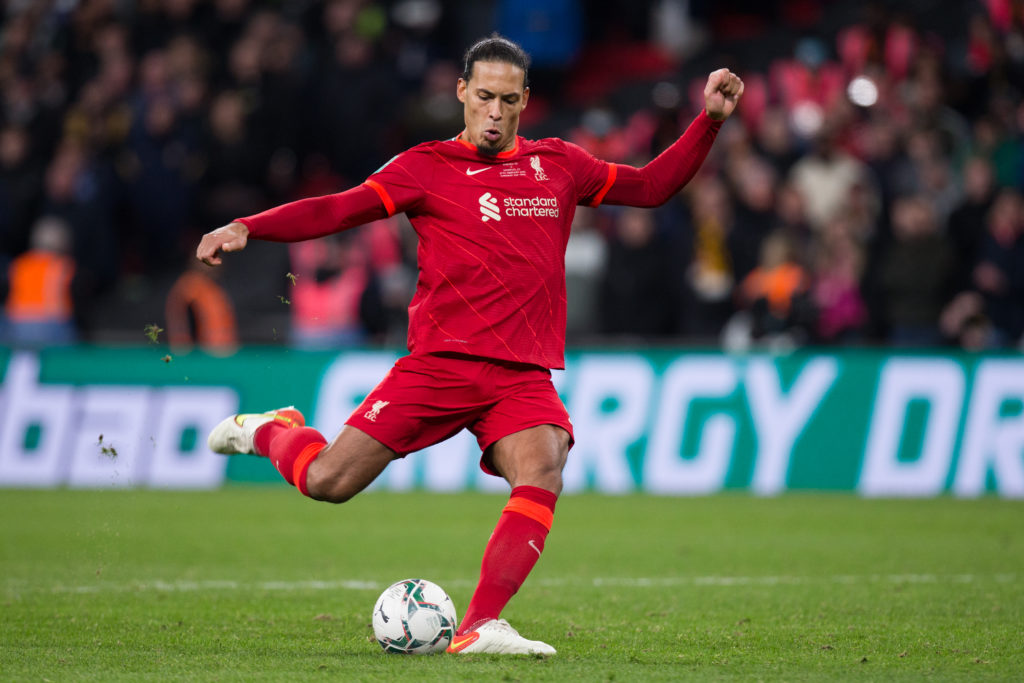 Liverpool got their hands on the Carabao Cup last night after beating Chelsea in the final and Gary Lineker absolutely loved Virgil van Dijk's penalty in the shootout.
Jurgen Klopp and Thomas Tuchel, the two best German managers in world football, locked horns at Wembley yesterday and it was one of the best games of football we've seen in the League Cup final in a long, long time.
Both Liverpool and Chelsea had plenty of opportunities to take the lead in normal time but their goalkeepers stepped up. Edouard Mendy pulled off a few outstanding saves, while Caoimhin Kelleher, who impressed throughout the competition, was brilliant again.
Every Liverpool player converted their penalty in the shootout but it was van Dijk's spot-kick that impressed everyone.
Gary Lineker loved Virgil van Dijk's penalty
Chelsea brought on their penalty-saving expert Kepa Arrizabalaga just before the final whistle of extra time. The Spaniard has proved his class in shootouts before and he was viewed as the man to stop Liverpool.
Kepa tried all his mind games from the very first penalty. He tried to get in Liverpool players' heads, but it wasn't as easy as he thought.
To put off van Dijk when the Dutchman stepped up, Kepa positioned himself towards the left side of the goal. It was almost as if he was taunting the Liverpool man to shoot there and he got his wish.
Van Dijk fired the ball to the top left corner of the goal and Kepa, even though he was right there, was unable to stop it. The Liverpool defender gave the Chelsea man a good little stare before walking back. Lineker, who knows a thing or two about taking penalties, absolutely loved it.
One trophy in the bag, three more to go?
Klopp has never really been keen on domestic cup competitions but he finally has one in the bag now. His entire focus will now be on the two other major honours up for grabs and, of course, the FA Cup.
The race for the Premier League title looked like it was over just a few weeks ago but Manchester City are now in touching distance again for Liverpool. The gap between the two teams is just three points now and Liverpool will back themselves to bring that down when the two teams meet in April.
Klopp's men have one foot in the quarter-finals of the Champions League as well. They will do everything they can to go all the way in that competition too, but it will not be easy as City, Chelsea, Bayern Munich and one of Real Madrid and PSG will be in the running.
It will be interesting to see if Liverpool can add more trophies after their Carabao Cup triumph. They'll have to work really hard, but three trophies are still up for grabs and Klopp will go all out to get his hands on all of them.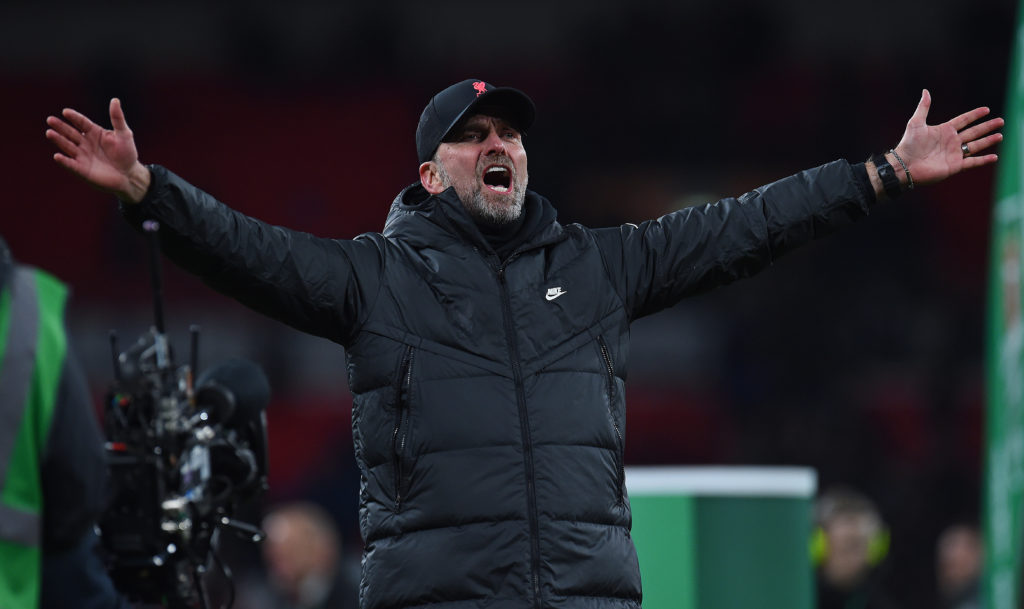 Related Topics
MORE LIVERPOOL STORIES