Arsenal are pushing to sign Declan Rice from West Ham but they want to do so at what they consider a more reasonable price.
According to The Evening Standard, the Gunners are willing to buy Rice but want a considerable knockdown on the £120m valuation West Ham have.
Arsenal are willing to pay around £90m for Rice and are hoping the Hammers will come down towards that mark.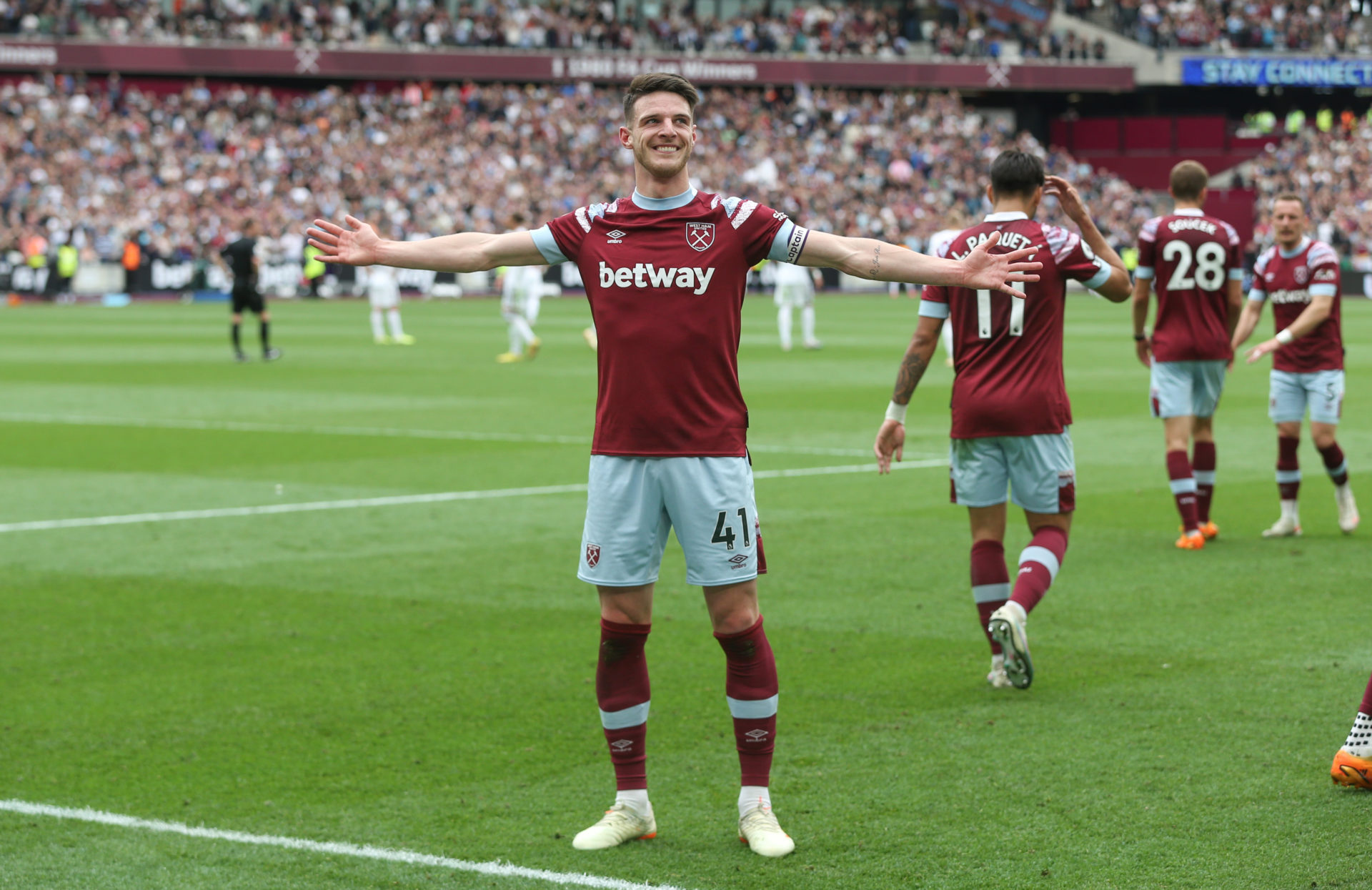 Arsenal keen to land Declan Rice
The Evening Standard reports how Arsenal are actively pursuing a deal for Rice to come to The Emirates. But even though they have money available – over £200m – the Gunners want to spend it wisely.
They are said to be willing to go to around £90m to sign Rice and hope the Hammers can compromise.
However, David Moyes has said all along that should Rice be sold, then it will be on terms that suit the club. The West Ham board, then, could well hold out knowing there is so much interest.
Rice himself is known to be open to a move to Arsenal. He has had talks with Thomas Tuchel at Bayern but believes staying in England is the best thing for his career right now.
Man City, Chelsea, Liverpool and Man United have all been credit with holding an interest in the England man.
A must do for the Gunners
If Arsenal are intent on challenging City again and want to show everyone they can do the business in the market, then they have to get this deal for Rice done.
It might cost them a huge sum but they need to show they can get big deals finished off. So far, despite their good signings, they've missed out on a number of big names.
If they can get the deal over the line for Rice, then it sends a message to the rest of Europe.
Related Topics
MORE ARSENAL STORIES