Arsenal are desperate to add a new forward to the ranks before the window shuts on Monday and remain keen on landing Lille striker, Jonathan David.
The Canadian international is one of the hottest properties on the European market at the moment and has already banged in 16 goals this season for the French side. David, 22, also has an outstanding record for Canada, scoring 18 in 24 to enhance his growing reputation in the game.
However, according to ESPN, his days in Lille could be numbered. And Arsenal are sniffing. The Gunners are said to be keeping David under consideration after missing out on Dusan Vlahovic this week to Juventus. But any hope Arsenal might have of landing the Lille ace could come with opposition.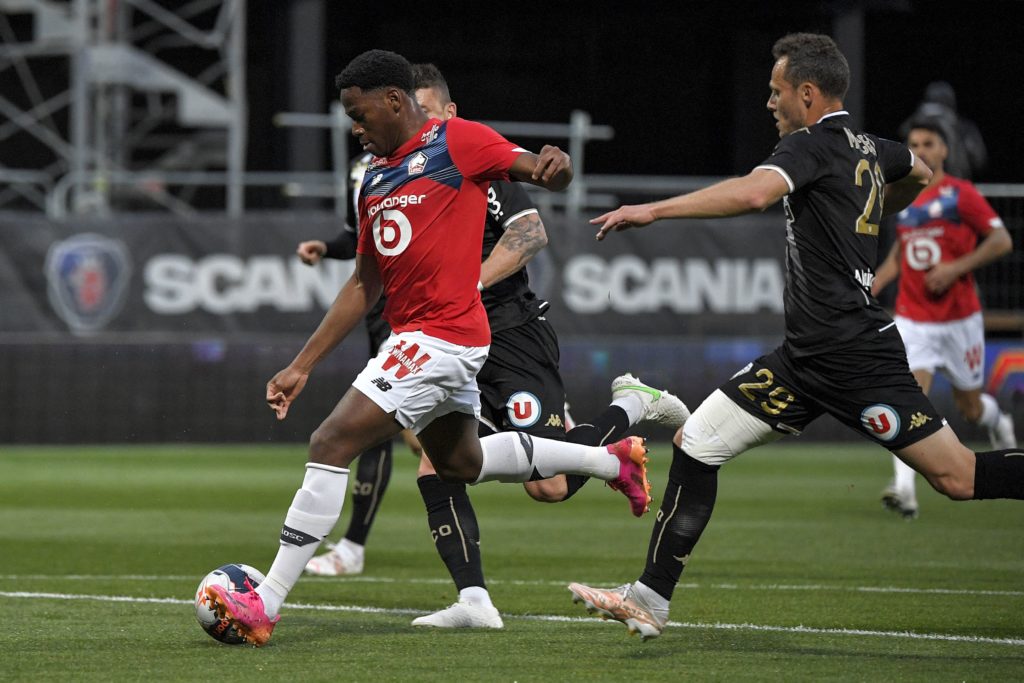 ESPN reports that any late bid from Arsenal could signal a bidding war for David. Chelsea and Tottenham are said to be watching on as well, meaning a Gunners offer could open the floodgates. Indeed, Tottenham themselves are struggling to add players, so Antonio Conte could well be keen to beat his counterpart to a deal here.
So far, Arsenal have failed to land a big-name target this window. This, despite being linked with a number of names from the beginning of proceedings. David would reportedly cost around £30m, less than half what the club were willing to pay for Vlahovic.
TBR's View: Jonathan David Might Have To Do For Arsenal
The issue with Jonathan David is that he isn't quite the centre-forward or number nine type that the Gunners were clearly looking at.
Yes, he is a fine player. But he's very much like a few players already in the squad. Spending big on him, then, might be a risky move and almost come across a tad desperate.
However, he does score goals. And ultimately, that is what Arsenal are after at the moment. At 22, he's a good age too and David would no doubt do a good job for Mikel Arteta's outfit. Described as a 'phenomenon' by his former manager, it's safe to the say David is quite the talent.
Related Topics
MORE ARSENAL STORIES