Kai Havertz was left on the bench yesterday as Arsenal beat Everton 1-0 thanks to a second-half goal from Leandro Trossard.
The German forward is struggling already since signing from Chelsea in the summer and being dropped to the bench was the latest frustration for him.
And speaking to Stadium Astro yesterday, pundit and former Everton man Alan Stubbs has claimed that Havertz is now at the stage where's he's over-thinking everything he does.
Pundit says Kai Havertz is over-thinking everything for Arsenal right now
Speaking about Havertz for Stadium Astro, Stubbs, like fellow pundit Dave Kitson, had some praise for Havertz.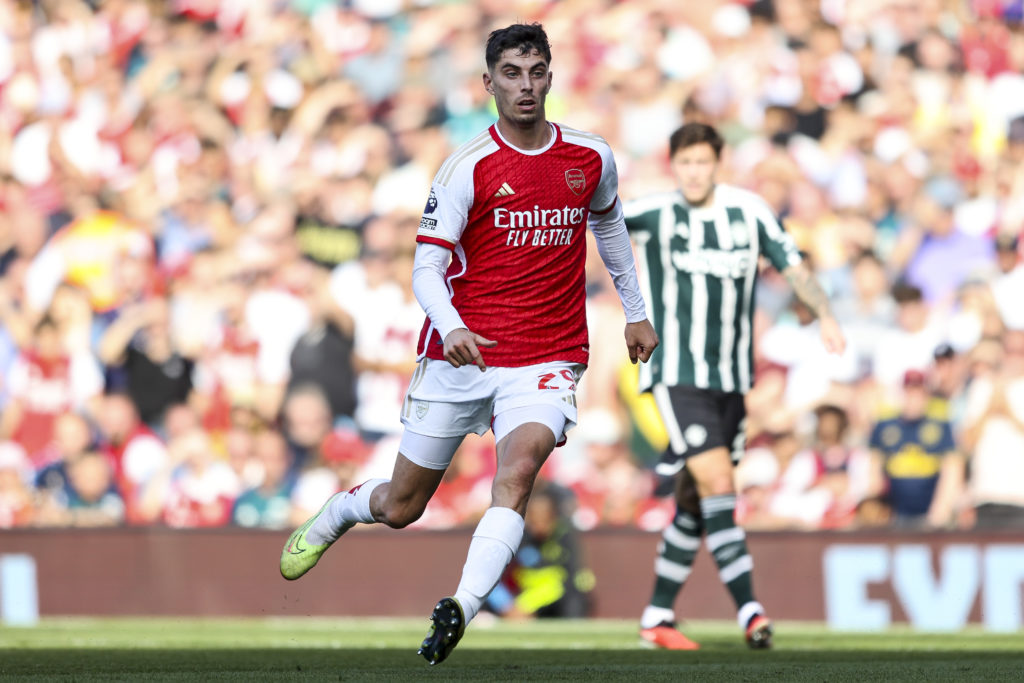 But the former Everton defender feels the 24-year-old is just taking too long now to decide what he's doing with the ball.
"I don't think the question is his commitment or his work-rate. But I totally agree with Dave (Kitson). I think now he's at the stage where he's over-thinking things. He's making too many wrong decisions," Stubbs said.
"He gets himself in so many good areas but when he gets there, he looks like he needs another few more seconds to try and think about what he's going to do. Where as a lot of strikers, they're very instinctive. He doesn't look instinctive to me. He's big, strong, powerful. But with Kai Havertz you don't feel confident when he's in a goalscoring position."
Havertz had similar struggles at Chelsea last season and there seems to be a recurring theme around where his best position is at the moment.
Patience will quickly run out
Whilever Arsenal are picking up wins, the pressure on Havertz will be less than it probably would have been otherwise.
However, when the going gets tough and it's time for the Gunners to really grind out results and nick games by the odd goal, then the Arsenal fans will want Havertz to start delivering.
Arsenal paid more than £60m for the forward and it's all about producing now for Havertz. The longer he doesn't produce, the more impatient Arsenal fans will get with him.
Related Topics
MORE ARSENAL STORIES