Wayne Rooney has lauded Aaron Ramsdale and suggested that the Arsenal goalkeeper is the closest thing he has seen to Peter Schmeichel for a long time.
Rooney was speaking to The Times about the Premier League title race ahead of that game at the Etihad Stadium between Arsenal and Manchester City.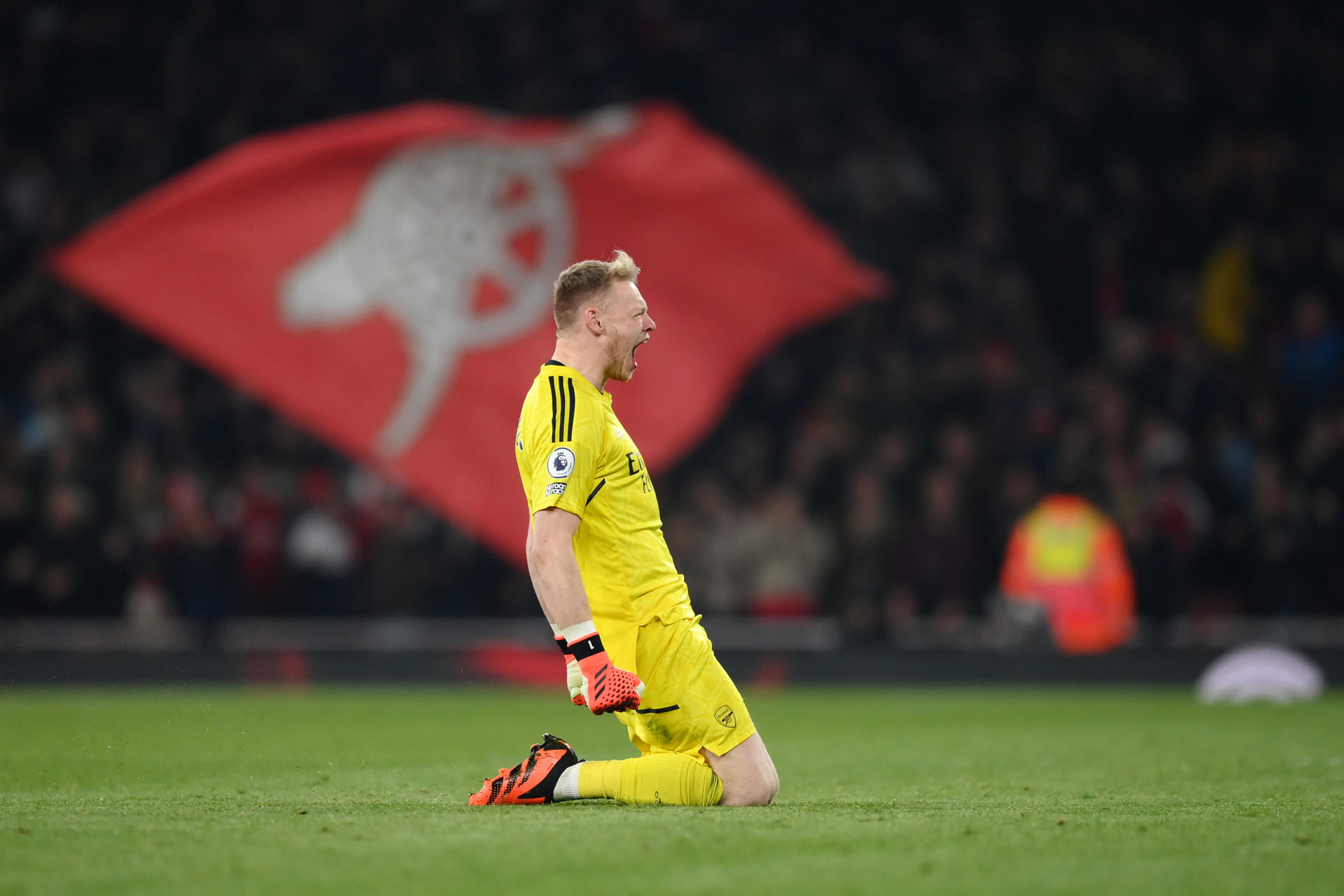 Of course, the feeling around the Gunners is a little deflated right now. Mikel Arteta's men have drawn the last three games to open the door wide for Pep Guardiola's side.
Wayne Rooney lauds Aaron Ramsdale
Their most recent result – the 3-3 draw with Southampton – included an uncharacteristic mistake from Aaron Ramsdale, as he gave away possession in the first minute, leading to the visitors scoring the opening goal.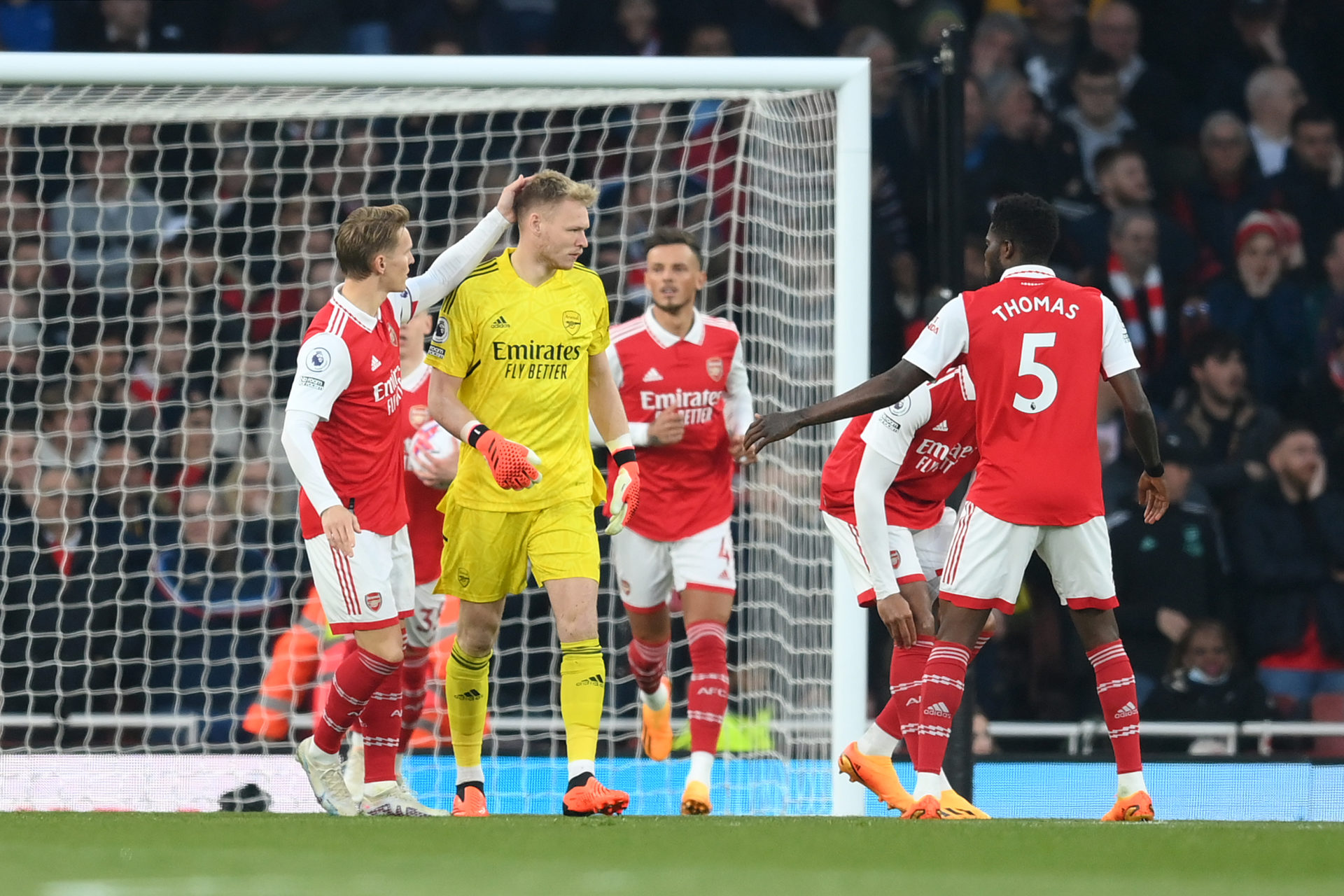 Ramsdale has, like so many of his teammates, been absolutely outstanding for Arsenal this season. It was not too long ago that he was being labelled a hero for his incredible two saves late on in the draw with Liverpool.
Certainly, the latest result has not changed Wayne Rooney's view of the 24-year-old. The Englishman was full of praise for Ramsdale. And he compared him to a Premier League legend.
"I'm also a big fan of Aaron Ramsdale. Despite his slip-up against Southampton, he has made a number of fantastic saves and played with huge presence," he told The Times.
"Normally, with goalkeepers, you want them to have character and presence but you want them to have calmness as well. If you're going to be as vocal and extrovert as Ramsdale, you have to back it up with your performances, because otherwise it all looks a bit cocky.
"Well, he does and he reminds me of Peter Schmeichel. Obviously, Ramsdale has to keep improving to get near Schmeichel's levels but the whole package makes him the closest thing I've seen for a long time to the Great Dane."
Comparison shows just how great a signing goalkeeper has been
It is a huge statement to mention Ramsdale in the same sentence as Peter Schmeichel. Schmeichel was surely the first superstar goalkeeper of the Premier League era. He would still get in many football fans' dream XI since 1992.
What he achieved at Old Trafford was remarkable. And he was something of a game-changer for the goalkeeper position, especially in England.
As Rooney himself notes, Ramsdale is not yet at that level. But had Arsenal fans been told when they were targeting Sheffield United's young goalkeeper that within a couple of years he would be compared with Schmeichel, they may have fallen off of their seats.
It has certainly been £30 million well spent.
Related Topics
MORE ARSENAL STORIES