The day that Ange Postecoglou decided to leave Glasgow for London is one that will live long in the memory of the Celtic fans.
For two seasons the supporters had enjoyed an exciting brand of football that was meant to grace the turf of Paradise. Not since the Martin O'Neill era had we seen football like it.
Football played 'The Celtic Way'. And the club were really on the cusp of building something great. Especially in Europe. But, when Tottenham Hotspur asked the question of Ange, there really was only going to be one answer.
The untold riches of the English Premier League or another season travelling to Dingwall on a freezing Tuesday night in February?
Don't get me wrong, I am not knocking our game. I love Scottish football. But when the opportunity comes up to pit your wits against the likes of Pep Guardiola, there is only going to be one winner.
And this morning, Ange Postecoglou told exactly why he decided to take up the Spurs job this summer.
Postecoglou said [TalkSport], "Exactly that. I love a challenge.  I've done that through my whole career that every step along the way wherever I've decided about when to move, and I've usually moved on the back of success wherever I've been because there's a challenge out there that really stirs me.
"As I said, first, you've got to get asked, so that's the first thing. And I was asked. Secondly, you look at what you're getting into.
"And I think the fact that it is, for all intents and purposes, one of the biggest clubs in the world but it hasn't had success for a very long time, was probably the key driver for me.
"Because I think when you go into the challenge like that, should you be able to implement the things you want to and, all things being equal, it goes well and you can make an impact and leave a mark on the club you've worked for and let's try to do it all my clubs.
"So that was the biggest attraction for me. The fact that the club hasn't had a lot of success coming off a particularly poor season, even by its own standards and the opportunity was there to create something."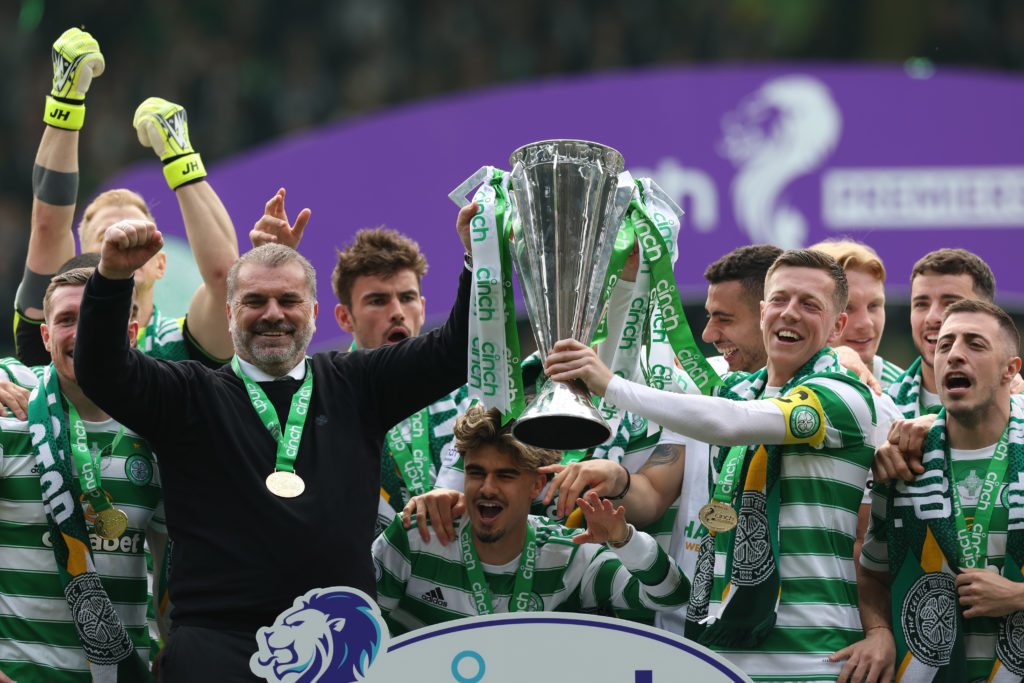 And I think I speak for all Celtic fans when I say this. Ange will create something amazing at Spurs. The former Hoops boss revolutionised Celtic at a time when the club was really in the doldrums.
Coming off the back of a trophyless season, ten in a row was gone as was a host of top players like Scott Brown, Kristoffer Ajer, Ryan Christie and Odsonne Edouard. Celtic even lost our CEO.
Then along came Ange. Like a one-man army, the Australian dragged Celtic to a league and cup double in his first season with some outstanding recruitment and a style of football no one in Scotland could cope with.
Already the Spurs fans are seeing what Ange can do in such a short space of time. They had better hold onto their hats because this season, maybe even next, will be special for them.
In other news, 'Bugs me': Chris Sutton is not happy with what he has seen from Celtic over the past few seasons
Related Topics
MORE CELTIC STORIES