Rio Ferdinand has revealed what Newcastle United boss Eddie Howe recently told him off-screen about Joelinton.
The Premier League legend was speaking about the Magpies star on the latest episode of Rio Ferdinand Presents FIVE.
During the show, Ferdinand, Joel Beya and Stephen Howson named their Premier League players of the season.
And Joelinton was their undisputed pick for the league's Most Improved Player of the Season.
The 25-year-old joined Newcastle to much fanfare in July 2019 for a reported £40million.
Joelinton struggled for quite a while at St James' Park, but since Eddie Howe has taken the reins, he has thrived.
The Brazilian's efforts have helped Newcastle surge out of the Premier League drop zone and into the top half.
It's been a remarkable transformation for player and club alike.
On January 23, the Magpies travelled to Leeds United with just one league win to their name all season.
But now, they're sitting 10th in the table, 11 points clear of the bottom three.
"Absolutely rejuvenated"
When FIVE spoke of the most improved player of the season, Ferdinand said: "I know my player straight away.
"Since Eddie Howe's come in that club, he's absolutely rejuvenated (Joelinton).
"And he's played multiple positions, I've seen him play in midfield.
"He bought him as a Brazilian No. 9, by the way, now he's playing left wing.
"This guy, he got four goals, one assist this year, his work ethic…"
Ferdinand then revealed how Howe sung Joelinton's praises ahead of Newcastle's meeting with Liverpool.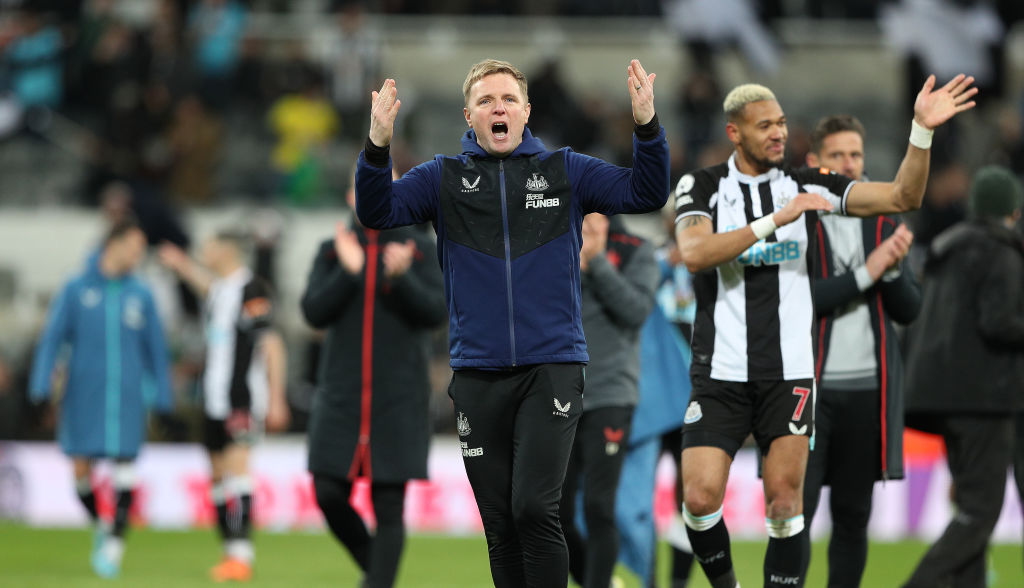 "We spoke to Eddie Howe the other day before the game, off-screen, spoke to Eddie about him," he said.
"He was saying he epitomises what he wants in his players.
"He's come in, he's worked hard, got his head down, asked 'what do you need from me? What do you want from me? I will do it.
"And he's going out there and performing to a tee. He's carrying out all the instructions, no questions asked, going out there and putting it all on the line.
"He's one of the main reasons why Newcastle jumped from where they were."
Related Topics
MORE NEWCASTLE UNITED STORIES