TalkSPORT's Darren Bent has been speaking about Bukayo Saka and Marcus Rashford this afternoon after mixed weekends for the pair.
The England duo are both widely regarded as starters for the Three Lions. However, Rashford cut a lonely and dejected figure as Brighton hammered Man United. Meanwhile, Saka got another assist as he helped Arsenal win at Everton.
And speaking on TalkSPORT about them both, Bent believes there's just no way people can say Rashford is better than Saka.
Darren Bent says Bukayo Saka is far more consistent than Marcus Rashford
Speaking on the issues of conistency and numbers between Rashford and Saka, former Tottenham man Bent was under illusions as to who was better.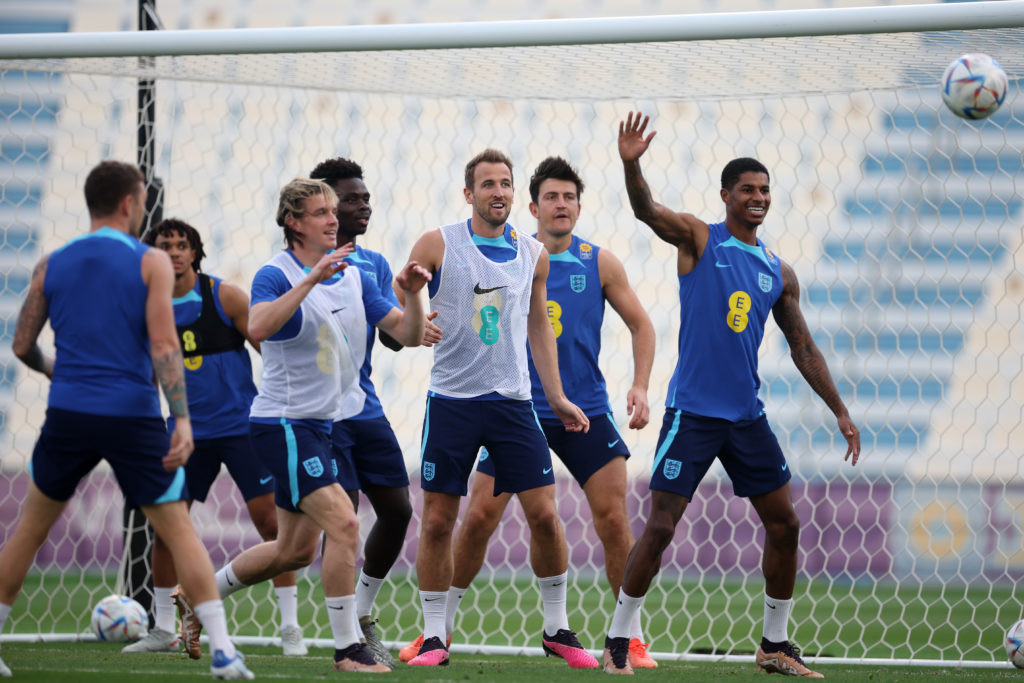 Bent, a self-confessed Arsenal fan, believes Saka is simply the better of the two.
"We saw Rashford have a purple patch where he was unstoppable. But too often over the last few years, he'll have a period of going hot, then going missing. So when people talk about world class, not for me," Bent said.
"No way. When people talk about the numbers Rashford puts up and Saka does, Saka is so much more consistent than Rashford. So much more, week in, week out. Even if he doesn't score, he does something."
Rashford – who earns a whopping £300k-a-week – is struggling as part of a United side failing to make waves this season at all. Of course, Saka is on the opposite end of the spectrum, playing in a free-flowing team who create and score goals.
Having an impact
Bent makes a good point here about both players. Yes, Rashford does produce out of nothing at times but Saka is the one doing that more often for Arsenal.
Even this weekend, we saw Saka have an involvement in the goal when he'd had a quiet game by his high standards.
Both are great players but right now, Saka is the main man. Rashford has it in him to do well, but like most of the United side, he is lagging behind a bit right now.
Related Topics
MORE ARSENAL STORIES