Aaron Ramsdale has told The Yours, Mine, Away Podcast that he was told that Arsenal teammate Arthur Okonkwo was not able to complete his first training session out on loan with Crewe, working with Ramsdale's former goalkeeping coach.
Okonkwo has made a bright start to life at Crewe. The 21-year-old has started all 12 games in League Two so far this season. And he has managed to keep five clean sheets, only conceding 12 goals in that time.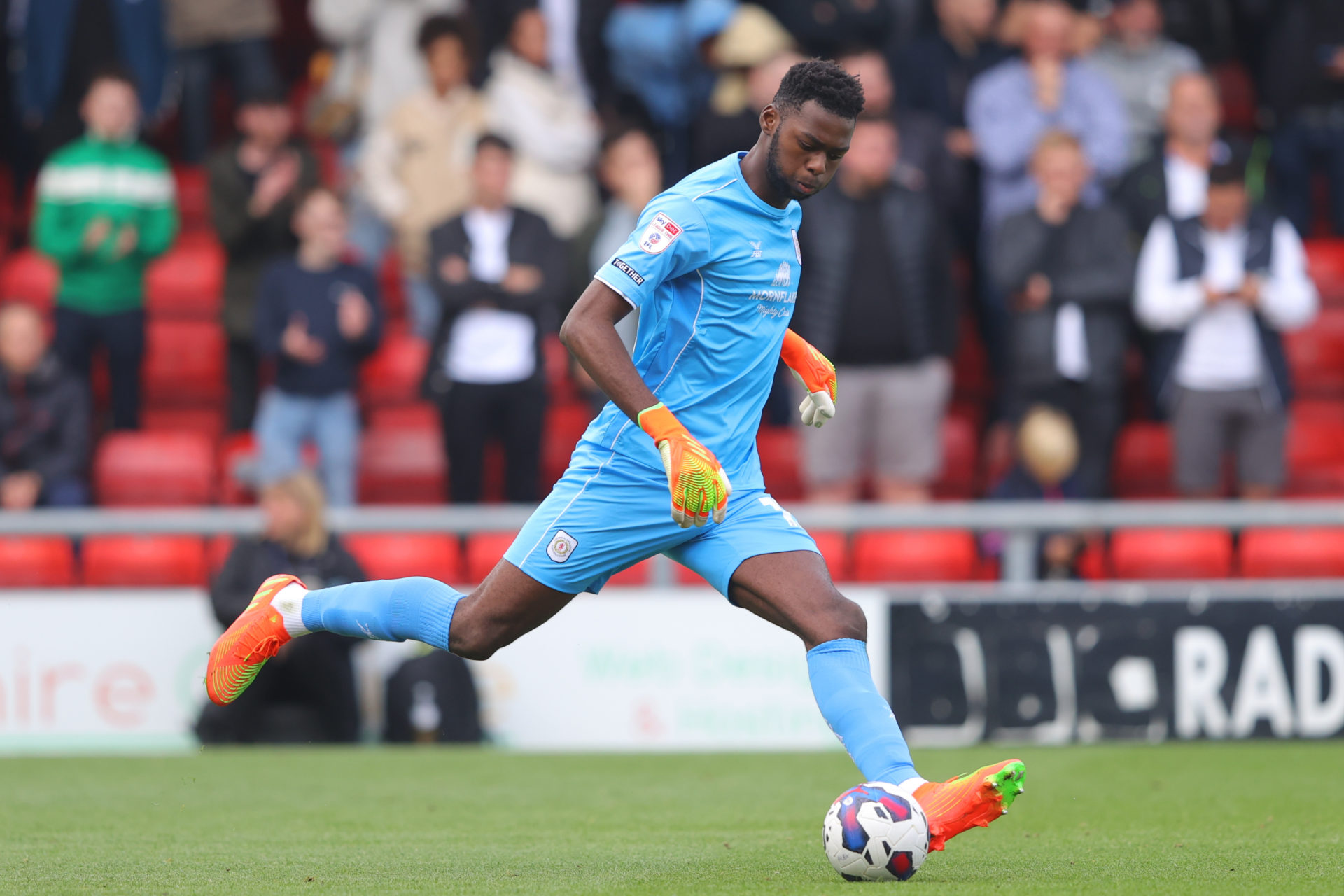 Of course, it is going to be a huge ask for Okonkwo to make the grade at Arsenal. The Gunners could have their number one locked in for some time with Ramsdale proving to be an absolutely inspired signing.
But there is no doubt that Okonkwo could have a very bright future ahead. And part of his development involved sending the goalkeeper to Crewe on loan this past summer.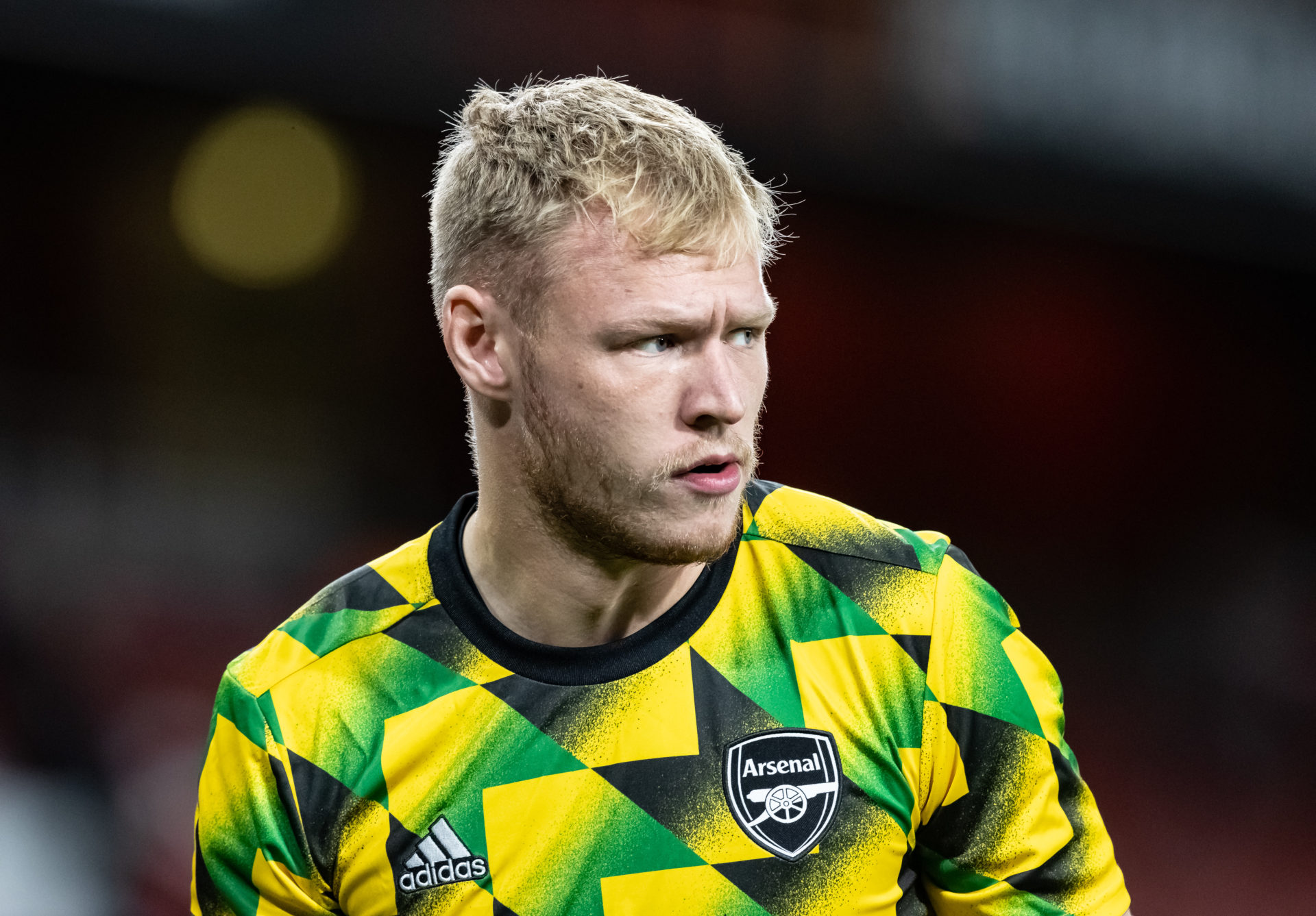 Funnily enough, the switch saw Okonkwo link up with the goalkeeping coach who initially took Ramsdale to Bolton at the start of his career, Fred Barber.
Ramsdale shares Arthur Okonkwo couldn't finish first training session out on loan
Ramsdale was outlining how difficult Barber's sessions could be. And with that, he shared how Okonkwo was pushed to the limit working with Barber as soon as he arrived with Crewe.
"I spoke to him recently because Arthur Okonkwo, who plays for Arsenal, has just gone on loan to Crewe. And we get worked hard at Arsenal. We have a Spanish coach and it's different. His [training] is very explosive. And Fred's is hard. Short dives and volleys, and if you drop a volley, you start the short dives again. And Arthur couldn't finish his first training session with Fred," he told The Yours, Mine, Away Podcast.
"I said it's hard. But I left a lot of things out for him to realise. And Fred text me and said he couldn't finish the first day. So I rang Arthur and he was like: 'this is serious. I need the games to start coming Saturday, Tuesday so I start getting a bit more time off'.
"But he'll come back and he'll be in such a better place physically and mentally."
Okonkwo can surely trust that he is in good hands at Crewe. He is playing regularly and getting consistent minutes under his belt.
Arsenal will have a plan in place designed to lead the youngster towards reaching his full potential. So they would have done their research on sending him to Crewe ahead of his loan switch.
But Ramsdale's approval of the move will also help Okonkwo. He can trust that he is in the right place to kick on having seen Ramsdale go from League Two loans to becoming one of the best goalkeepers in the Premier League.
Related Topics
Have something to tell us about this article?
Let us know