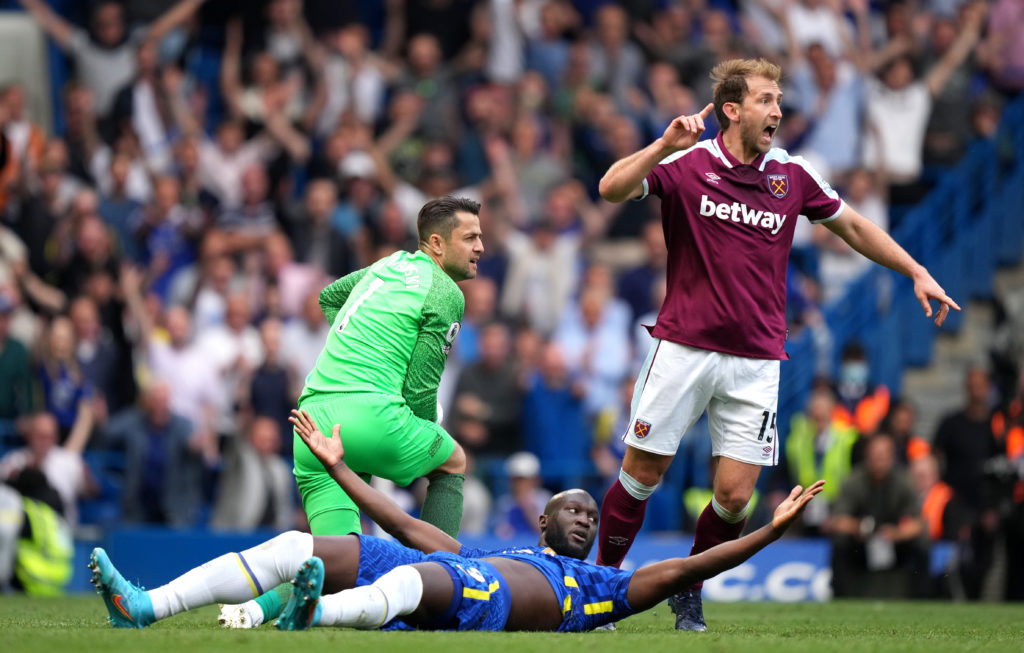 Craig Dawson had an eventful weekend for West Ham. He was lauded for much of West Ham's 1-0 defeat against Chelsea by the BBC's Alistair McGowan:
"Craig Dawson might have his critics, but he is one of the best at blocking shots as he has shown today. Brilliant display,"
He was then promptly sent off for a foul in the box on Chelsea striker Romelu Lukaku.
Despite the red card and the frenetic nature of Dawson's performance, Dawson was good against Chelsea and continued to add to his reputation as West Ham's current most consistent centre back.
Dawson has gone from strength to strength since signing permanently for the Hammers in April 2021 and while David Moyes was mocked for signing Dawson when he first joined, his arrival has coincided with one of the most successful periods in the east end clubs history.
And with Harry Maguire toiling on the Manchester United bench, the next England squad is the perfect time for England manager Gareth Southgate to take a chance on the man dubbed 'Ballon D'orson' by the West Ham faithful.
West Ham's cult hero is more than just an old fashioned centre-back
Craig Dawson has a reputation as a no-nonsense, old-fashioned centre-back and while his robustness and tough tackling are a throwback, he has a multitude of the qualities a modern centre-back needs.
In West Ham's semi-final win against Lyon, it was Dawson's sweeping overhead through-balls that caught the eye. 4 or 5 times in the match Dawson would receive the ball about halfway into his own half and smash a pinpoint pass onto the feet of Pablo Fornals or Jarrod Bowen.
This has come into Dawson's game this season and shows that even at the age of 31, the West Ham man is still evolving his game.
Dawson's teammate Michail Antonio has called Dawson:
"unbelievable, he's been a rock at the back"
A true testament to what Dawson means to his teammates.
But it's not just his teammates who've noticed Dawson's performances. Speaking in his BBC column, Garth Crooks heaped praise on the West Ham centre-back:
"Dawson has been around for some time but I can't recall the defender ever letting one of his clubs down."
"West Ham currently find themselves flying high in the league and competing in the latter stages of the Europa League and Dawson looks totally at ease with it all."
He can do everything Maguire can do, and more…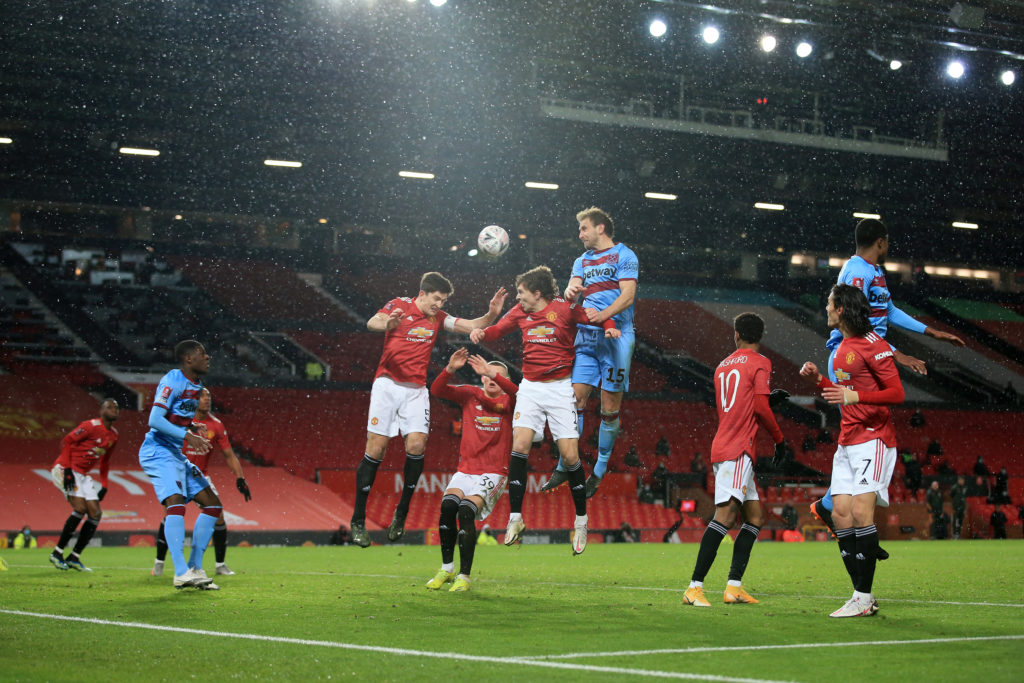 When Harry Maguire signed for Manchester United for £80 million in 2019, it looked as though Maguire had almost reached the highest rung on the Premier League centre back ladder.
Coming off a World Cup in which he was arguably England's best centre half, you would've been forgiven for considering him a shoo-in for every England squad for the next 8 years.
It has not turned out that way for him, however. After a dismal Manchester United season in which a litany of mistakes from Maguire have cost United dearly, he finds himself stuck on the bench behind both Lindelof and Varane.
The hallmarks of Maguire's game; the line breaking passes, the ability to use his acceleration to break out of defence and even his hallowed heading ability, have evaporated and lessened this season.
He looks a shell of a player, a player in need of some time away from the game.
Former United captain Roy Keane was scathing in a recent assessment of Maguire's United Credentials when talking in the buildup to Manchester United's game with Liverpool on Sky Sports:
'If you want to be a decent captain you have to be at the top of your own game'
Dawson has to be given a shot
Dawson in contrast has never looked better. His aforementioned ground game has improved, he's scoring important header after important header for West Ham and he has shown a penchant for self-improvement late in his career, something Maguire has been struggling with in his prime years.
If Southgate chooses to take a chance on Dawson in the months before the World Cup in December, he could have a weapon from corners more potent than any he's ever wielded before and a far more confident player than the current iteration of Harry Maguire.
It seems a no brainer.
Related Topics