Arsenal midfielder Martin Odegaard suffered a heavy defeat while away with Norway this weekend, as Spain won out 3-0.
For Odegaard, a 3-0 loss is something he's not accustomed to at the moment. Odegaard has been one of the leading players for the Gunners as they sit atop the Premier League table.
However, last night was a harsh reality check for the Arsenal skipper when it comes to his national team. Without Erling Haaland, Spain simply cruised past the Scandinavian side.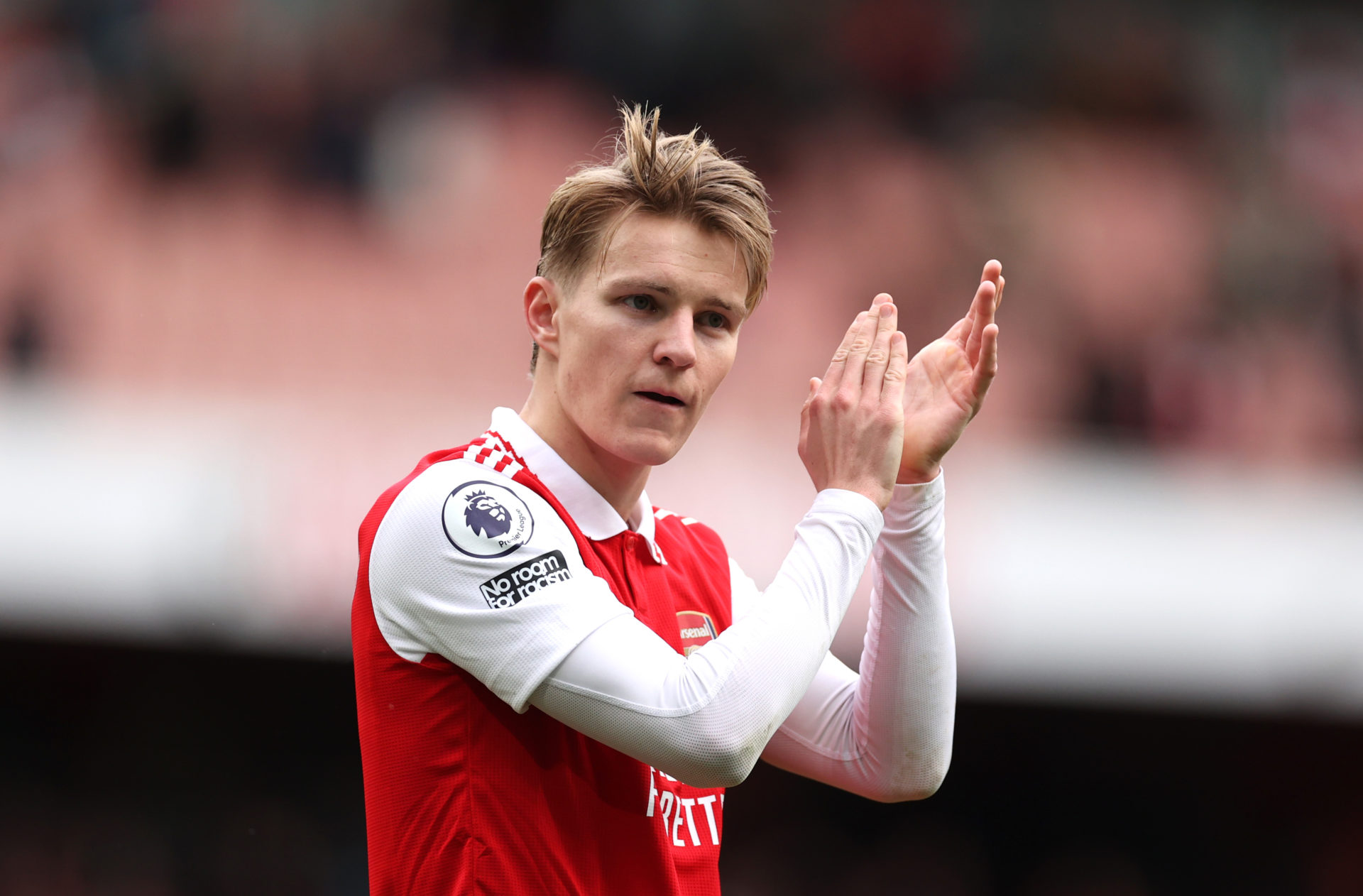 Inspiration
One thing that has become a key part of Odegaard's game this season is how he leads the rest of the squad.
Getting the captain's armband seems to have given him a big lift. And while Norway put in a poor performance overall against the Spaniards, Odegaard will still among the better players on the pitch.
Those thoughts were echoed by Norwegian media outlet TV2, who gave Odegaard a steady high 6/10 and praised his efforts in the main.
"There was a bit of everything from the captain in this match. Should have a penalty kick when he is shoveled down by Rodri. In Norway's good periods, he sets the tone with great touches and passes, but he also loses a lot of the ball," TV2 wrote.
TBR's View: Odegaard needs more from his Norway mates
it must be annoying for Martin Odegaard. When he goes away with Norway, the squad is simply nowhere near the level that he's used to playing with. Especially when Erling Haaland isn't there.
For Odegaard, it could end up being a big cause of frustration that he doesn't get to major tournaments with Norway.
A player of his quality should be getting to perform on the biggest stages. But at the moment, this Norway side looks nowhere near good enough.
It could mean that going into tournaments in 24 and 26, we are essentially robbed of seeing two of the world's best players in Odegaard and Haaland.
Related Topics
Have something to tell us about this article?
Let us know