Everton star Anthony Gordon has issued an honest assessment of his game.
Speaking to the official Toffees website, the 21-year-old says he needs to improve in a couple of areas.
Gordon has taken a while to become a regular starter for the Goodison Park outfit.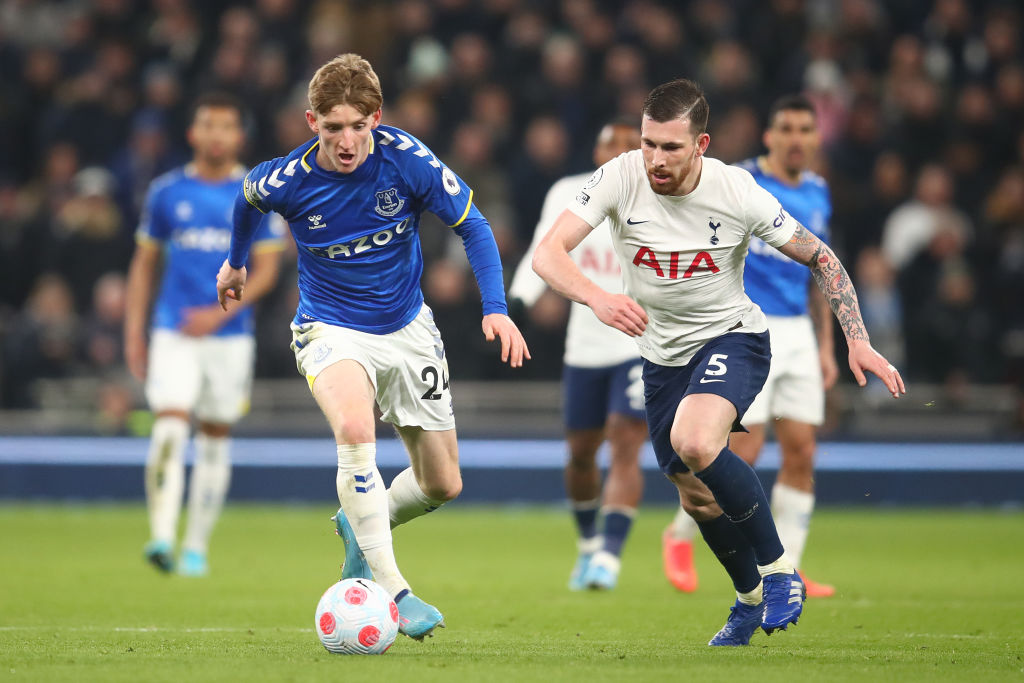 But this season, the Everton academy graduate has finally made his breakthrough.
Gordon has made 26 appearances in all competitions this term, including 22 in the Premier League.
He has been one of the team's few shining lights this season.
In the 5-0 hammering against Tottenham, Gordon was one of the few Everton players who emerged with some credit.
The Liverpool Echo wrote: "Possibly the only member of the visiting team who could come away with any sense of satisfaction from his efforts.
"Plenty of energy and drive, he got back to make a crucial block early on as Son was about to shoot but it proved a temporary reprieve."
"Should be two in three, at least"
That said, there are certain areas in which Gordon feels he must do better.
One of those is his set-piece delivery, which he believes "needs to massively improve."
Gordon told the Everton website: "At the minute, probably about one in three are good.
"It should be two in three, at least.
"I am constantly practising and trying to establish a routine I can rely on, no matter what happens."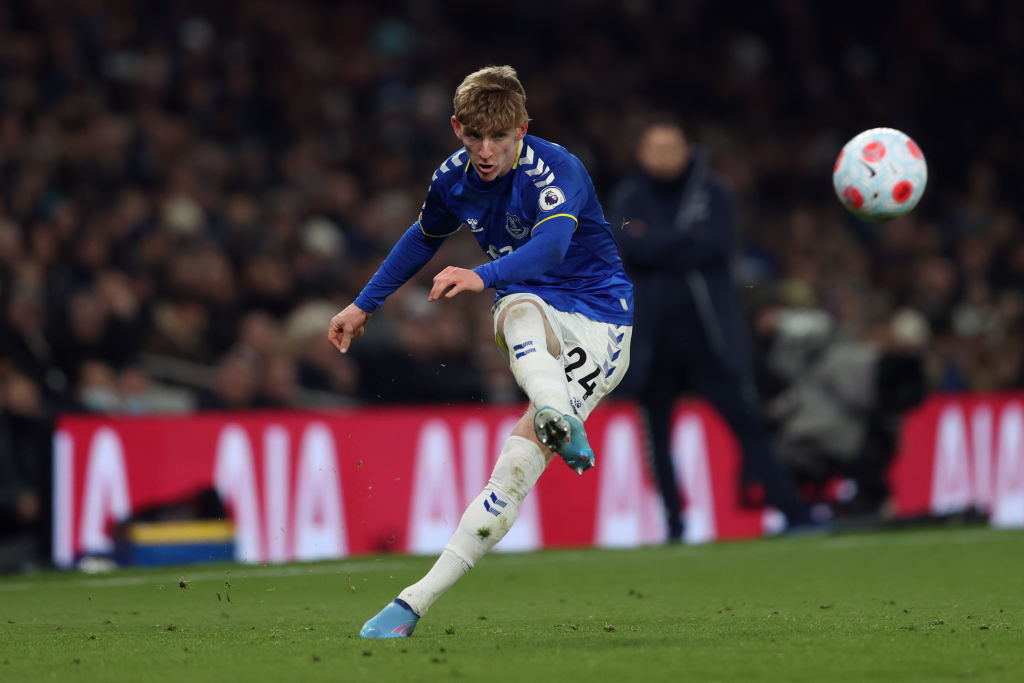 "I study clips of players"
Gordon also feels he must improve what he does that "leads up to the goals and assists".
He has asked for help from Everton assistant manager Joe Edwards.
"Joe has been trying to get me to go really quick, really quick, then slow down at the last second," said Gordon.
"To add that bit of composure, to finish the chance.
"I always feel dangerous in a game and know defenders don't like playing against me.
"Then it is down to me to have that bit of composure and knowledge in the final third, to calm myself down and make the right decision.
"There are subtle changes for every game. I play against different full-backs, with different attributes, and I have to exploit the weaknesses.
"I study clips of players doing well against them and try to replicate that.
"If they struggle with wingers inside, I go inside, and if they struggle with a winger going wide and running in behind, I will do that."
Related Topics
MORE EVERTON STORIES