Michael Owen has suggested to BT Sport (broadcast on 13/4; 22:17) that Naby Keita was at fault for the first two goals Liverpool conceded in their 3-3 draw with Benfica on Wednesday as they booked their semi-final spot in the Champions League.
The Reds will face Villarreal for a place in the final after a six-goal thriller at Anfield. Of course, Jurgen Klopp's side had a two-goal advantage after winning the first-leg 3-1.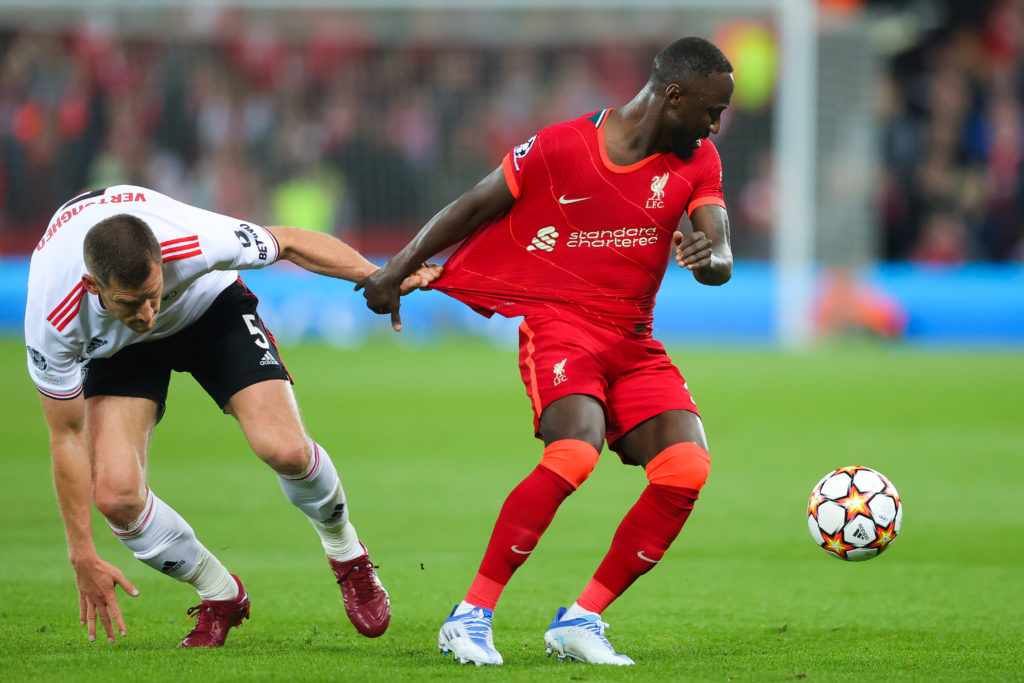 Klopp felt able to make seven changes from the side that faced Manchester City on Sunday. And one of those to come in was Keita.
The 27-year-old did not manage to stake the strongest claim to keep his spot in the side ahead of the FA Cup semi-final. In fact, Owen pointed the finger at the Guinea international for the first two goals Liverpool conceded.
The pundit felt that Keita made errors, abandoning his position to go and press a centre-back and leaving spaces in midfield.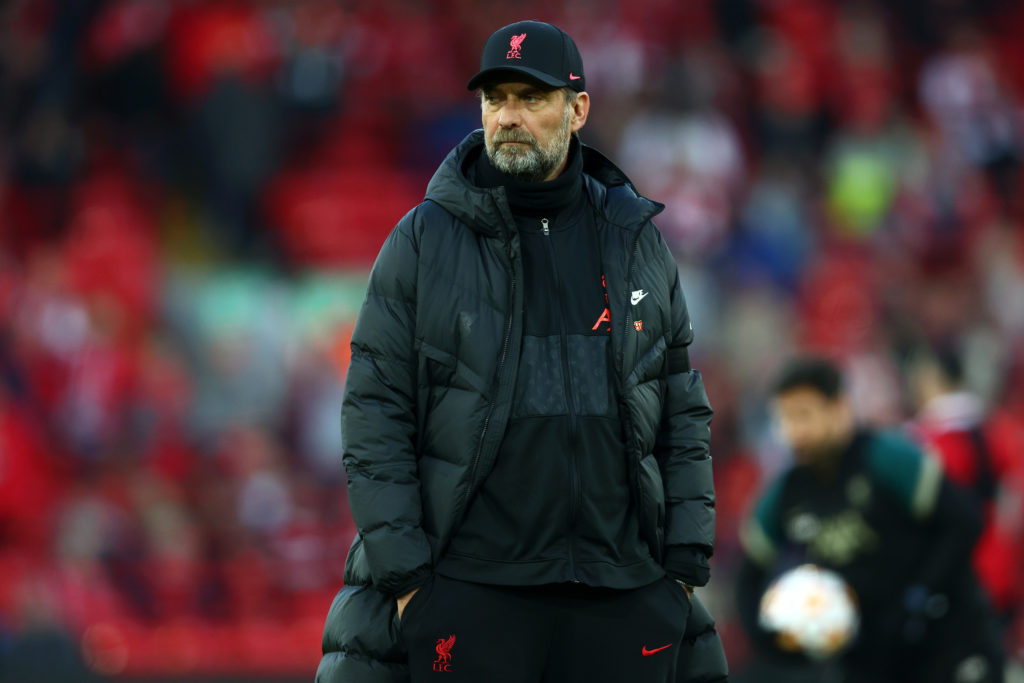 "He did this twice, it's the second time he goes wandering. He doesn't need to move, he's protecting areas. And he almost vacates, Naby Keita, vacates the hole. And all of a sudden then, you've got two players [in the middle] that really is his area. You can't vacate that," he told BT Sport.
"And all of a sudden, they get turned and they're in trouble. They're running back to their own goal, and it's 3-2. So I think Keita was at fault for the first one and then again for the second one, doing a similar thing."
Naby Keita misses opportunity to shine as Liverpool get through
Liverpool did enough to get through. And despite drawing, the Reds never really looked in any danger of being stunned by Benfica.
Some of those who were involved may feel that they missed an opportunity. And Keita was one of those. He has only made 18 starts in all competitions this season.
Having said that, Liverpool are still battling on three fronts. So Klopp is going to turn to Keita in the weeks ahead. He will get more opportunities to impress.
And he certainly has the quality to make a positive impact as Liverpool continue to chase the most historic season.
Related Topics
MORE LIVERPOOL STORIES