He might not have hit the heights many expected in his career so far, but Alex Oxlade-Chamberlain is impressing the man he needs to at Liverpool in the form of his manager, Jurgen Klopp.
'The Ox' started last night's win over Newcastle United, meaning Klopp has selected the former Arsenal man for the last two fixtures. Despite completing 90 minutes just once this season – in the 2-1 win in Milan – it does seem like Oxlade-Chamberlain is playing his part for the Reds.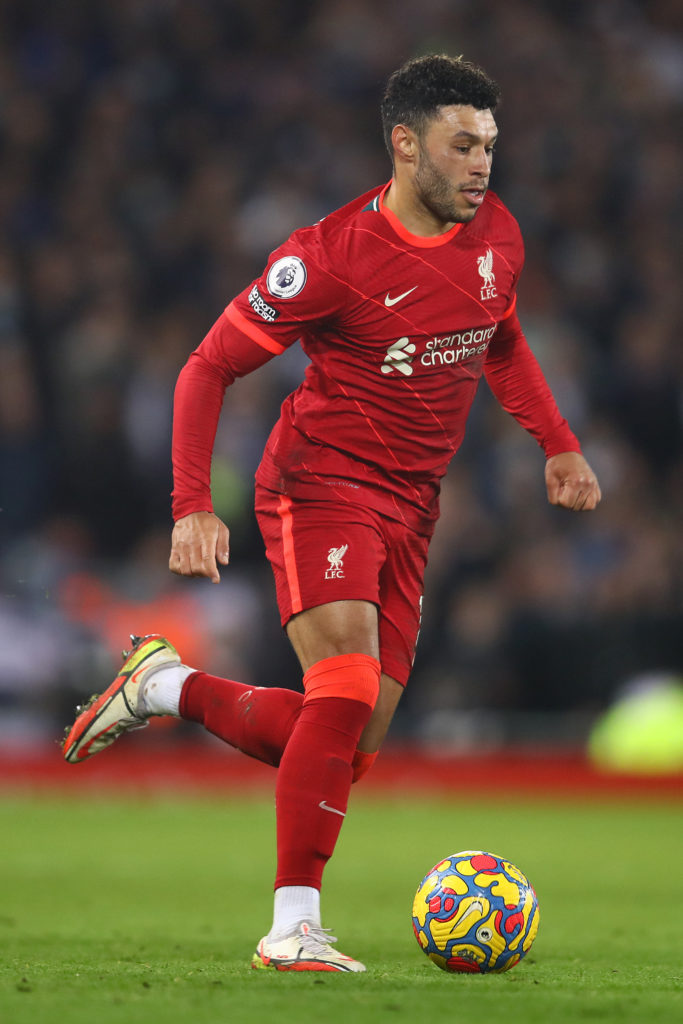 Now 28, Oxlade-Chamberlain will be coming into what should be prime years. And speaking ahead of this weekend's clash with Tottenham, his manager, Jurgen Klopp, admits he is impressed with the maturity Ox has shown of late.
"It's just good. It's pretty much the best Oxlade since I was here. I know he's had spectacular moments, but it' a completely new quality. Like calming the game down, being able to know when to sprint with the ball, or shoot and the stuff like that", Klopp told his presser.
"But really being involved in everything on the pitch, it's a massive step. Yeah, I'm really happy with Oxlade at the moment and hopefully it continues."
Oxlade-Chamberlain signed for Liverpool back in 2017 for a fee of around £35m. In that time, he's made more than 100 appearances for the Reds.
TBR's View: Oxlade-Chamberlain Needs To Stay Fit For Liverpool
The midfielder sees his contract end in the summer of 2023 so this is really a big chance for him to stake a claim to be handed fresh terms. Injuries have prevented him quite reaching his potential. However, he remains a good player.
As Klopp says, Liverpool are seeing a different version of the ex-Southampton man at the moment. His versatility has always been a plus point. But he is now showing the right quality too.
For Liverpool, this nothing but a bonus really and they'll hope it continues for some time yet.
Related Topics