Arsenal and Manchester United are keeping on with their pursuit of Lisandro Martinez, with the defender now said to be seriously angry at Ajax.
90Min reports how Martinez is furious with the Dutch club for rejecting a new offer from Manchester United this weekend. It comes as Ajax continually raise the stakes over the Argentinian, with United said to have made a new and improved offer over the weekend.
Interestingly, despite suggestions Arsenal might have backed out of signing the Argentinian star, 90Min claims that Arsenal are yet to actually drop their interest. A bidding war seems to be under way, which is just what Ajax will have wanted in the first place.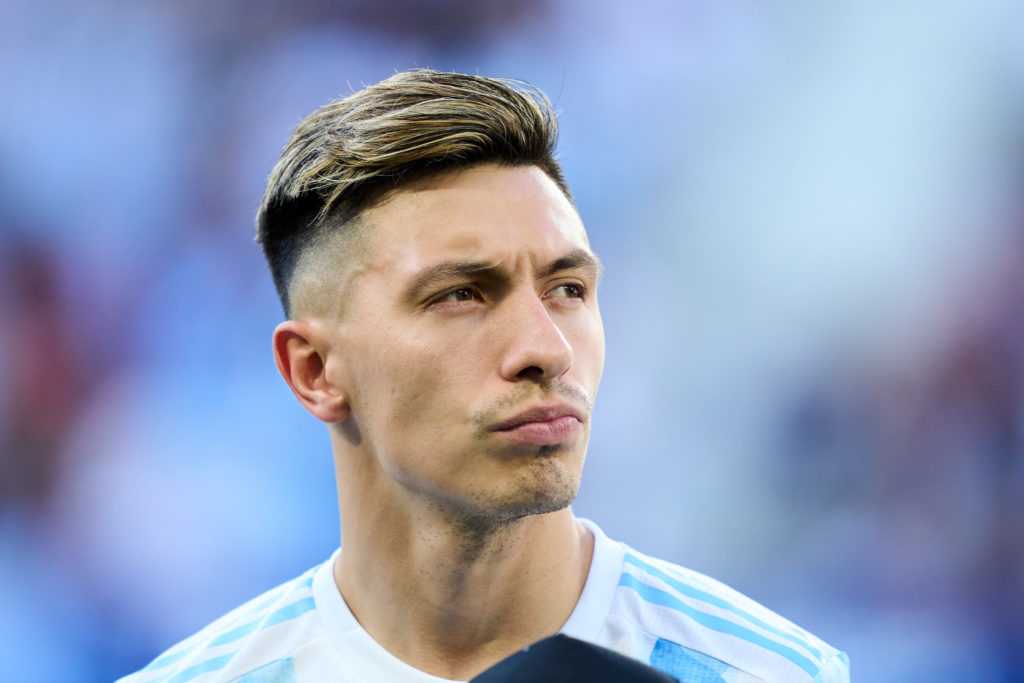 Martinez, who was lauded as 'excellent' by Erik ten Hag, has made it more than known he's willing to move to the Premier League this summer as he looks to progress his career. However, the move will only be done when Ajax get what they think is right, which currently stands around the £50m mark.
Should United or Arsenal get a deal over the line, it will mark the end of one of the longest running sagas of the summer so far. Indeed, Martinez is said to be a 'priority' signing for Mikel Arteta, such is how highly-rated he is at Arsenal.
TBR's View: Ajax Holding United And Arsenal To Ransom
In fairness to the Dutch side, you can't really blame them for wanting to milk the English teams dry. They know the money is there and know someone will pay up eventually.
Martinez is obviously getting frustrated but that's just the way it goes sometimes when it comes to the transfer window.
The Argentine will probably end up at Arsenal or United in the end. But for now, Ajax are simply playing a game and looking more as much money as possible.
Related Topics
Have something to tell us about this article?
Let us know