Brenden Aaronson is still a Leeds United player, but the USMNT international may never play a game for the Whites again.
That's according to journalist Dean Jones, who claimed on GiveMeSport that he just can't see the 22-year-old returning to Leeds United at the end of his loan spell this season.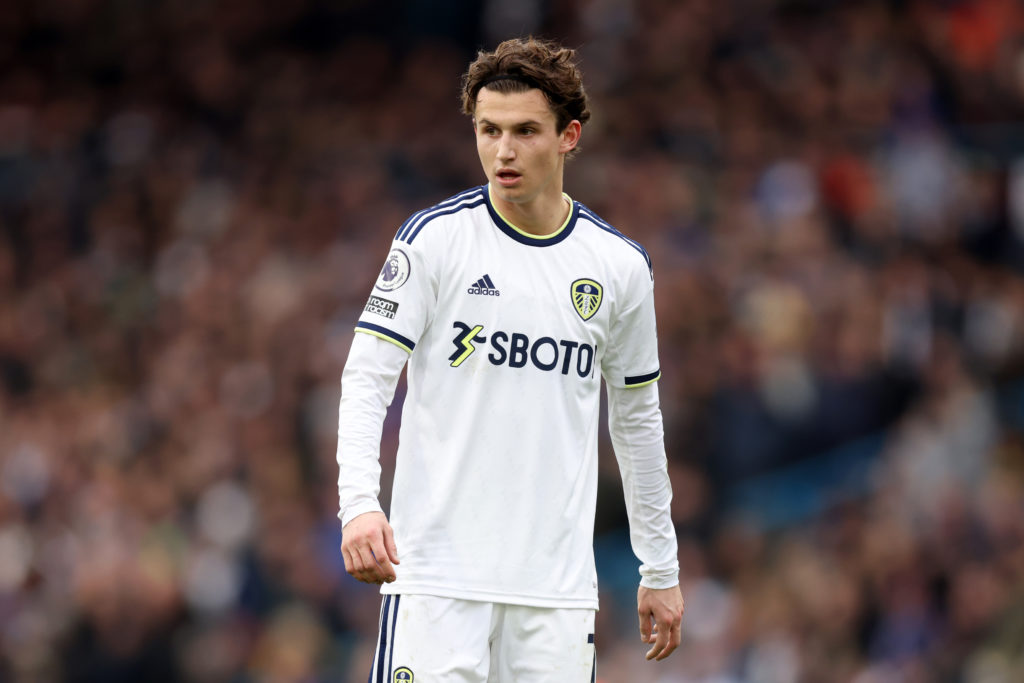 Journalist suggests Brenden Aaronson may never play for Leeds United again
Leeds United signed Brenden Aaronson from RB Salzburg in May last year, when Jesse Marsch was still at the helm at Elland Road.
The duo knew each other very well having worked together in the past, and Aaronson definitely impressed in his early appearances as a Leeds player.
However, like many of his teammates, the American failed to deliver as the season went on, and the Whites were sadly relegated in the end.
Aaronson joined Bundesliga side Union Berlin on loan in the summer, and Jones has now claimed that it's unlikely he'll return to Leeds.
He said: "It's really tricky to figure how Aaronson gets his career back on track, certainly at Leeds. I don't, personally, think his Leeds career will be repaired. I think it was a move that blighted him.
"There are various factors and reasons for that, but his form has fallen away completely. We're not really seeing the things that he was good at anymore. You want a player who is pressing high, plays at a high tempo and is creative.
"He definitely is still capable of those things, but the problem is even now, when he's going away on international duty with the United States, they're not even in a good place right now."
TBR View:
Leeds United's relegation really hurt them.
They've already lost a few of their key players on permanent deals, while players like Aaronson, who have left on loan, are unlikely to come back as well.
The only way that would change is if Leeds have a fantastic campaign in the Championship and return to the Premier League in a really strong fashion.
After just one win in five Championship games, however, things are not looking great.
Related Topics