Ian Wright has admitted that he is worried for Bukayo Saka after the Arsenal star's latest performance for England at the weekend.
Ian Wright has told Wrighty's House that he is slightly concerned for Bukayo Saka, as well as Jude Bellingham, with the pair so important for both club and country so early in their careers.
Of course, Bellingham looks set to be one of the names to really look out for this summer amid speculation over his future with Borussia Dortmund.
Wright worried for Saka and Bellingham
But Saka will be able to look back at this campaign as the one in which he established himself as arguably one of the brightest talents in world football.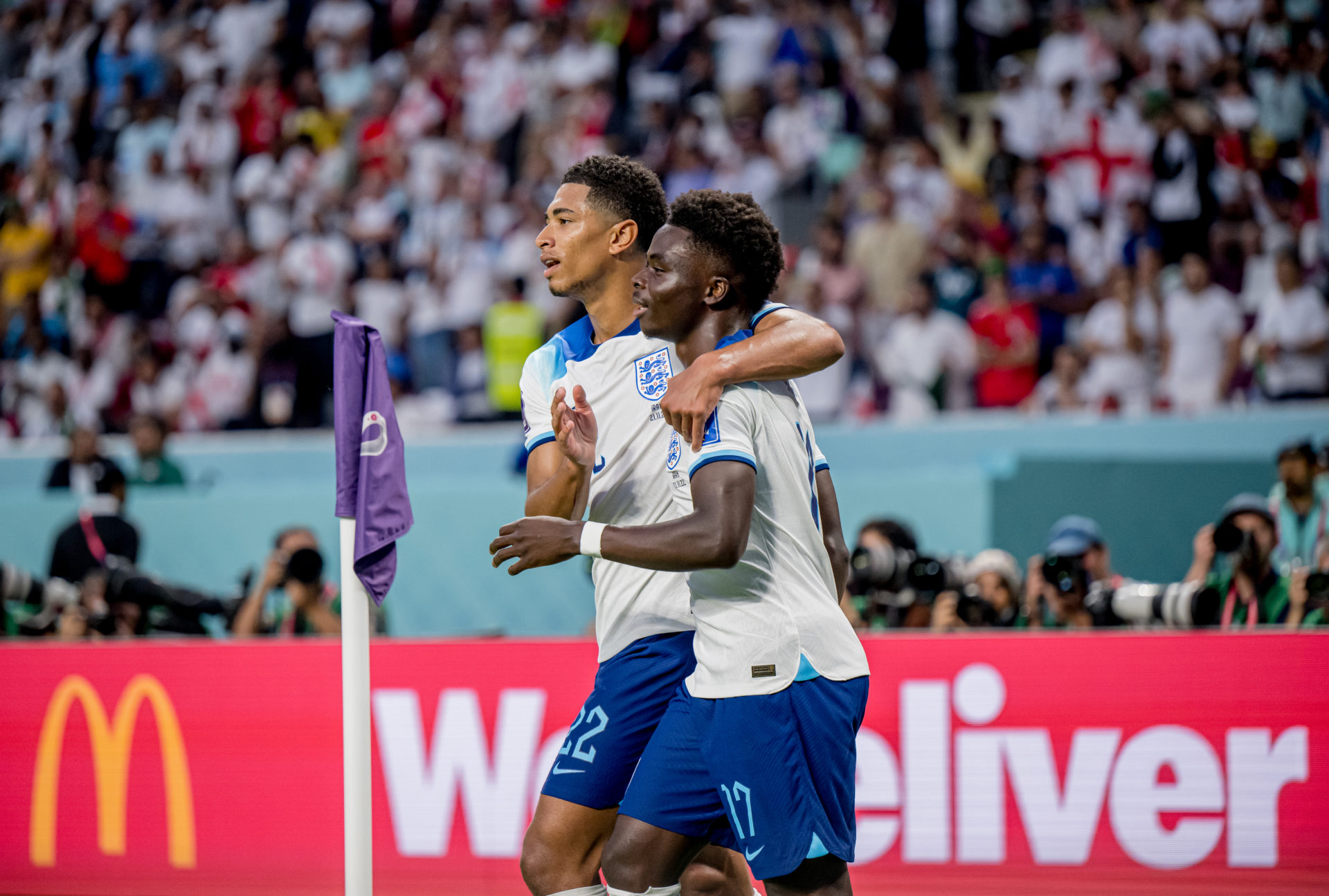 He has already had his best season in front of goal. In fact, he became the first player in the Premier League to reach double figures for goals and assists this term. And he could end the campaign with a title medal.
Saka is now just a handful of appearances away from bringing up his double century for club and country combined. And yet, he does not even turn 22 until early next season.
With Bellingham and Saka so important, Wright has expressed some concern. The Arsenal legend was referring to a chart which showed that no-one had played more games than Bellingham before the age of 20.
And after watching the pair impress for England, Wright suggested that something may have to give.
"I thought the guys played very well the other day. Saka's goal, obviously, I'm so proud of him," he told Wrighty's House. "There's no trade. When you look at how he's operating, how Jude Bellingham's operating, I have to say they're at levels now where we have to start looking at how much football they're playing. Because I got this graphic, it's brilliant. And when you look at it, and before the age of 20, the games that these players have played, Jude Bellingham is at the top on 191 games played, 158 started. Neymar's the closest with 145 games started.
"I'm worried for Jude Bellingham, simply because, I know the way they prepare them in academies now for first-team football's different, but that is a lot of football. That's a lot of games.
"I just feel a little bit worried. Saka as well, I'm worried for Saka as well because he's playing a lot of football as well. I know, like I say, they're built for it, but where do they get rest?"
England starlets in good hands
It is hard to not get carried away when it comes to Bellingham and Saka. They have the potential to reach any level they wish to.
But Wright is clearly right to express some concern. One of the players in the graphic Wright spoke about was Dele Alli. And unfortunately, his career appears to be in free fall right now.
Bellingham would not have moved to Dortmund if he was not looking for the path to the top. And Mikel Arteta clearly cares so much for Saka.
So they are definitely in good hands.
Related Topics
MORE ARSENAL STORIES