Troy Deeney has now told the story of how he actually came very close to joining Arsenal.
That sounds strange doesn't it? But as all football fans should know, truth is often stranger than fiction.
Deeney is, of course, something of a pantomime villain amongst Arsenal fans, he had an uncanny knack of scoring against the Gunners, while his 'cojones' comments about Arsenal still rub some fans up the wrong way.
Speaking on the Filthy Fellas Podcast, Deeney said that he was close to signing for Arsenal, but before a deal was done, he was asked to apologise for his previous comments about the club, but the striker was unwilling to go back on what he's previously said.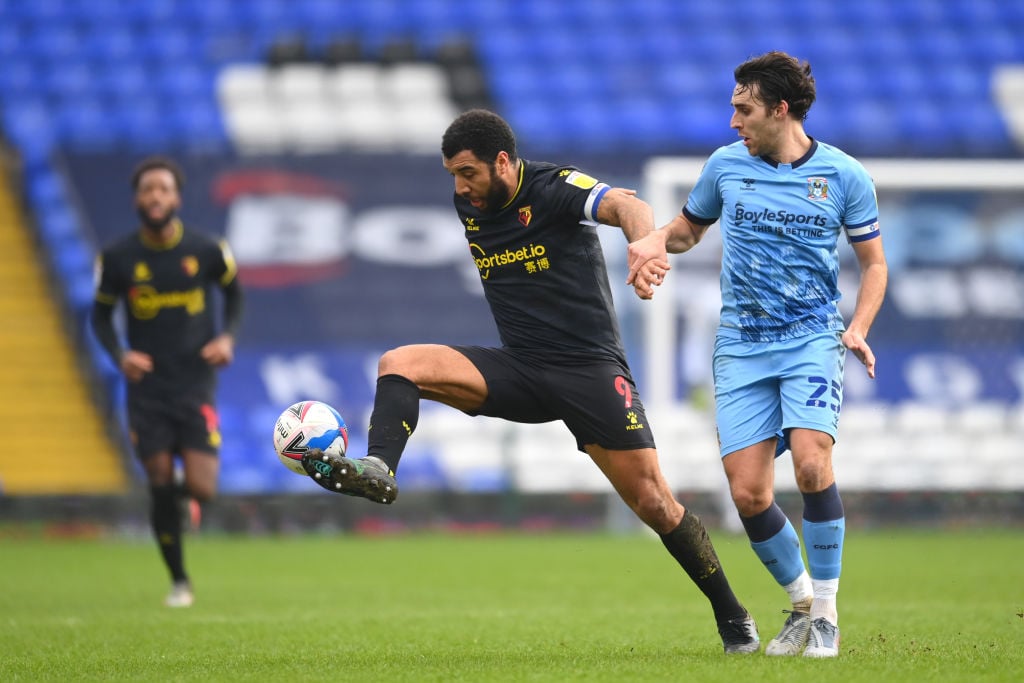 Deeney could've joined Asenal
"Do you know I was close to signing?" Deeney said.
"I've never actually said this but I'll say it out loud now. I gave everything to Watford, I played with a hole in my knee that season."
"I was back in training and then someone from Arsenal said 'would you go to Arsenal, but you have to apologise for that comment'. I said I'm not apologising for it," Deeney concluded.
Silly
Deeney is a very big character and a very stubborn individual, but you can't help but feel that he's been a bit silly here.
One apology over some comments that didn't mean all that much to him would've led to him signing for one of the biggest clubs in England and playing European football.
Instead, Deeney stuck with Watford before eventually moving to Birmingham City.
Deeney wouldn't have been a bad option for Arsenal at that time as they needed more grit in their side, but, sadly, the player cut his nose off to spite his face and refused to say sorry for his previous comments about Arsenal.
Related Topics