Everton might have lost yet again at Goodison Park today, this time against Arsenal, but former player Trevor Steven has picked out one reason to be cheerful.
Steven watched on for TalkSPORT as the Toffees lost to the Gunners thanks to Leandro Trossard's goal.
But rather than rip into the Toffees, Steven wanted to praise young defender Jarrad Branthwaite for his performances so far this season.
Trevor Steven praises Jarrad Branthwaite
Branthwaite has returned from an excellent loan spell with PSV over in Holland. And since that return, he's managed to force his way into the Everton set up under Sean Dyche.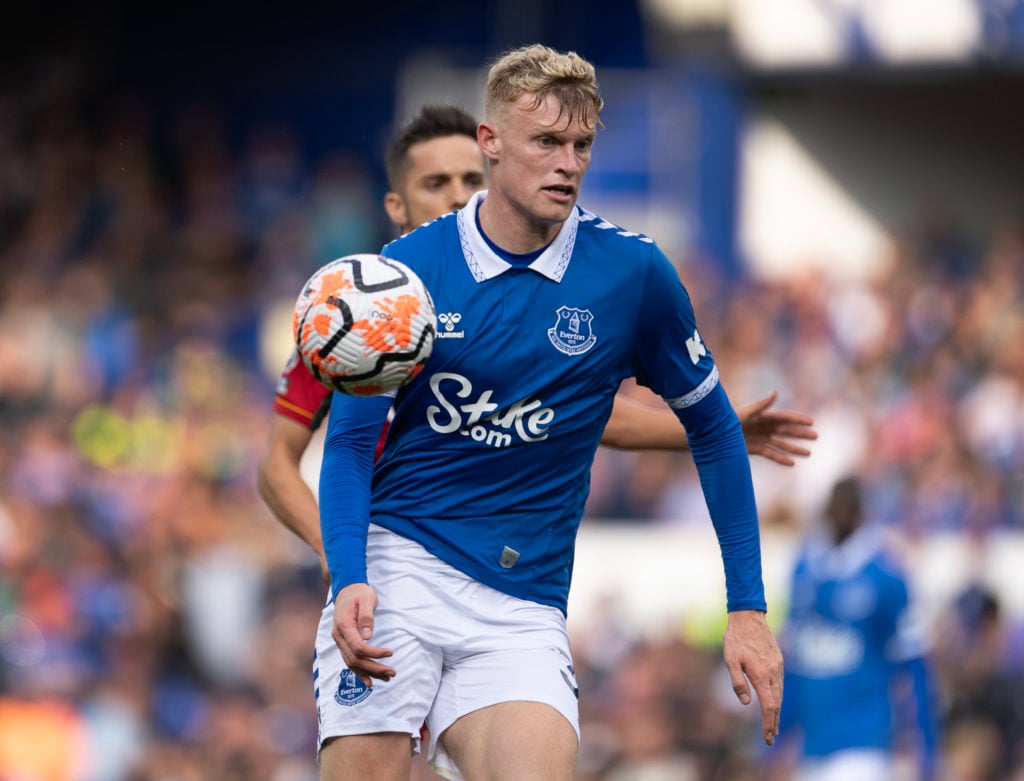 And according to Steven, Branthwaite is the shining light for Everton, admitting that the young defender has really impressed him so far with his performances.
"Yeah, he's impressed me Branthwaite, he has certainly learnt a lot on loan. He's got a lot of game minutes under his belt now and going to PSV was a great move for him," Steven said.
"He has impressed me in the early stages of the season."
Branthwaite has been admired from afar by the likes of Manchester United. However, he'll be hoping to kick on for the Toffees now and really claim his place in the XI regularly.
A star of the future
It's hard for any young player to make their mark in a struggling Premier League team but Jarrad Branthwaite is showing what he can offer.
The young defender was good again today and handled a very good Arsenal frontline quite well overall.
The problem for Branthwaite is that while Everton keep sinking, it's harder for him to really emerge and standout from the crowd. However, all he can do is be the best player right now and at the moment, he is that for Everton.
Related Topics