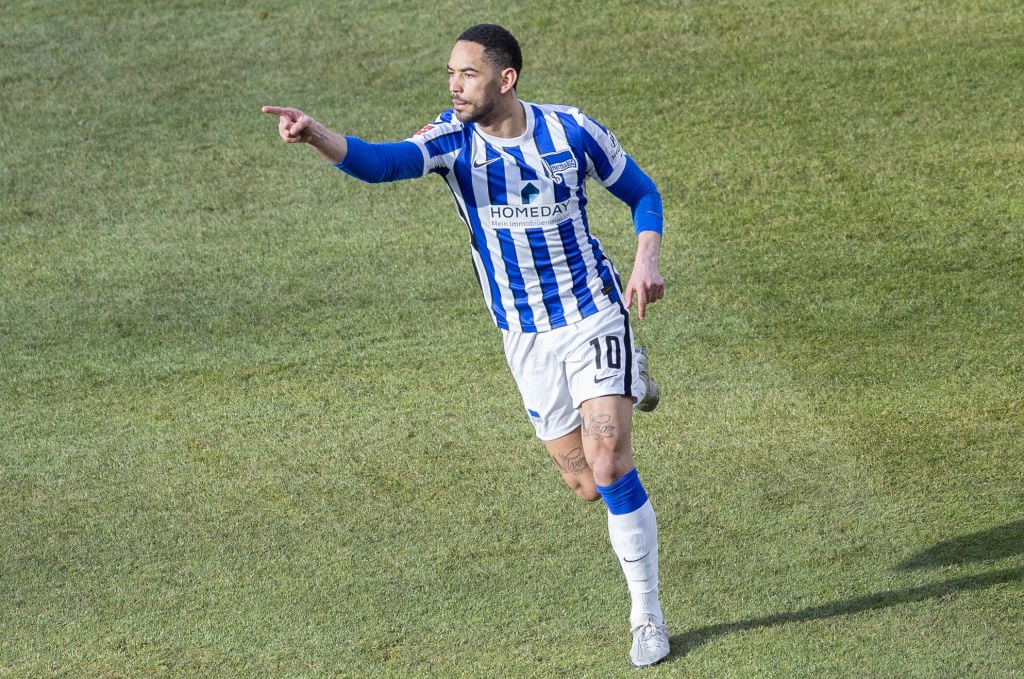 Reported Leeds United target Matheus Cunha has given an encouraging message to a fan of the Whites on social media website Instagram.
Cunha has been heavily linked with Leeds this summer, with Sky saying that Marcelo Bielsa's side have a keen eye on the Hertha Berlin forward.
Interestingly Cunha was messaged by a Leeds supporter on social media yesterday, and it appears that he responded.
There were doubts over the legitimacy of the claims, but the Leeds fan then put up a video of the chat, to seemingly verify that the message had been sent.
Exciting for Leeds
While the message doesn't mean that the transfer is definitely going to happen, it appears to be encouraging for Leeds supporters.
The £26 million rated forward (Sky Germany) could be an intriguing addition to Leeds attacking line-up for next campaign.
BridTV
2934
Every Euro 2020 Team's WORLD RANKING 100 Years In The Future According To Football Manager 2021
812293
812293
center
UCsIwxKQajD9zPQA4SufVXgg
Elecspo (Youtube)
https://yt3.ggpht.com/a/AATXAJxUznA4lOkmaqkQUT9LEkoByQ5fpNm5IHUYaw=s800-c-k-c0xffffffff-no-rj-mo
14932
The Brazilian is a skilful customer and at the age of 22, still has plenty of time to develop.
Leeds, of course, have Cunha's compatriot Raphinha in their squad, and if Hertha Berlin man could even have half the impact of his fellow Brazilian then he could be a great addition.
Cunha scored seven goals in 27 Bundesliga games last term, while also claiming six assists.
Related Topics