Arsenal won at Goodison Park today as they won out against a struggling Everton side 1-0, thanks for Leandro Trossard's goal.
The Belgian struck in the second half for the Gunners to keep them in the race at the top with the likes of City and Tottenham. Of course, the Gunners play Spurs next weekend in a huge game.
And watching on for TalkSPORT today, former Toffees man Trevor Steven said he felt William Saliba made new Everton signing Beto look really poor.
Pundit claims William Saliba had Beto in his pocket
Watching the game for TalkSPORT's international coverage today, Steven commented on a number of issues related to how Arsenal played.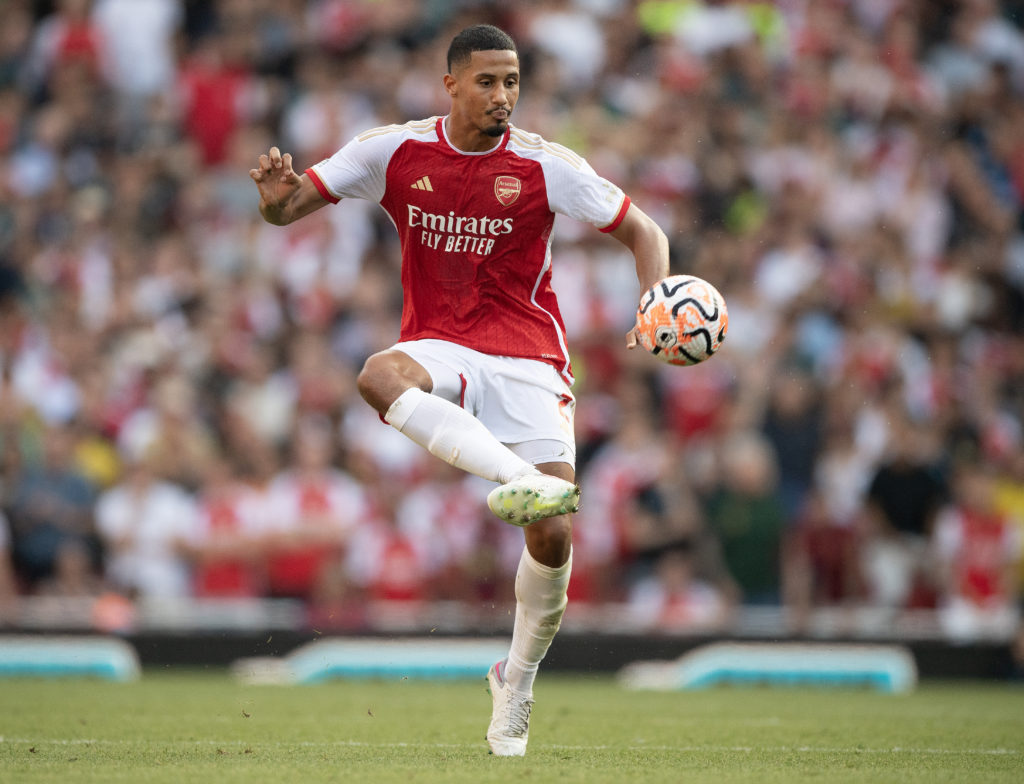 And after new Everton man Beto had ran another blind alley, Steven said that the work of Saliba was effectively shutting Beto down in Everton's attack.
"It was a poor effort from Beto in the end. Saliba has got his number here. He's forcing him down the flank and gets his body in, shields the ball out," Steven said.
"He was driving towards the Arsenal goal but he just ran out of ideas. Credit to Saliba for good defensive work."
Beto has made a decent start to life in a Toffees shirt but is yet to register in the Premier League.
Saliba, meanwhile, goes from strength to strength since making his £27m move to the club.
A world class defender at times
Arsenal have got themselves a snip really with William Saliba. Looking back, there was a time when it looked like they'd been ripped off. But a few good loan spells and some work with Arteta, and now he's brilliant.
World class central defenders can be hard to come by but William Saliba is getting right up there at the moment.
Certainly, Beto will have learnt a harsh lesson today about just how good the Premier League can be.
Related Topics
MORE ARSENAL STORIES