Sky Sports pundit Stephen Warnock has absolutely slammed Arsenal defender William Saliba for his antics this weekend at Everton.
Saliba went down holding his face under a challenge from Beto but on the replays, there was absolutely nothing in it.
And on Sky Sports just now, Warnock has said that the Arsenal defender has displayed some 'embarrassing' behaviour in doing so.
Sky Sports pundit slams William Saliba after Everton display
Going through the game with Dermot Gallagher and Sue Smith on Sky just now, the footage got to the incident with Beto and Saliba.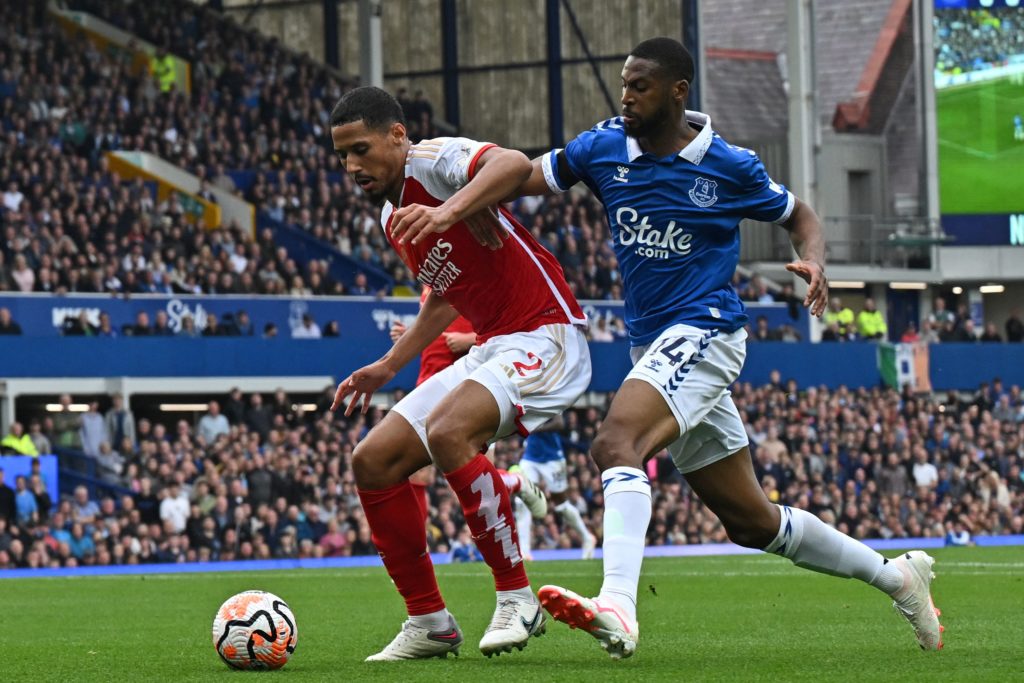 And speaking on the Arsenal defender, Warnock felt that Saliba has shown himself up and called for players to be punished for such incidents in the future.
"Get up, carry on. It was embarrassing. That's not what we want to see in the game. To be honest, that's almost simulation isn't it. It's the same sort of bracket where you don't want to see it and maybe we get to the point where you punish players. That was really poor," Warnock said.
Saliba has been excellent for Arsenal since coming into the team and handled Beto very well throughout the game yesterday.
However, moments like this do tarnish things a bit and he needs to be better, simply.
Saliba embarrassing like so many others
The problem here is we see this sort of thing most weeks. Players intentionally trying to get another player sent off, in one way or another.
For Saliba to go down like he did was pretty abysmal. He showed himself up really and knowing the cameras are watching, the Frenchman should know better.
The sooner this sort of stuff is stamped out, the better. And Warnock has a point, maybe getting a yellow for such behaviour would be the way forward.
Related Topics
MORE ARSENAL STORIES