Dermot Gallagher has backed the VAR's call to rule out Arsenal star Gabriel Martinelli's first-half effort against Everton yesterday.
The former Premier League referee has been speaking on Sky Sports and discussed the decision to disallow Martinelli's effort.
Martinelli thought he had opened the scoring for Arsenal after producing a brilliant finish in the 19th minute.
The Brazilian tucked the ball past Jordan Pickford after being sent through on goal by Fabio Vieira.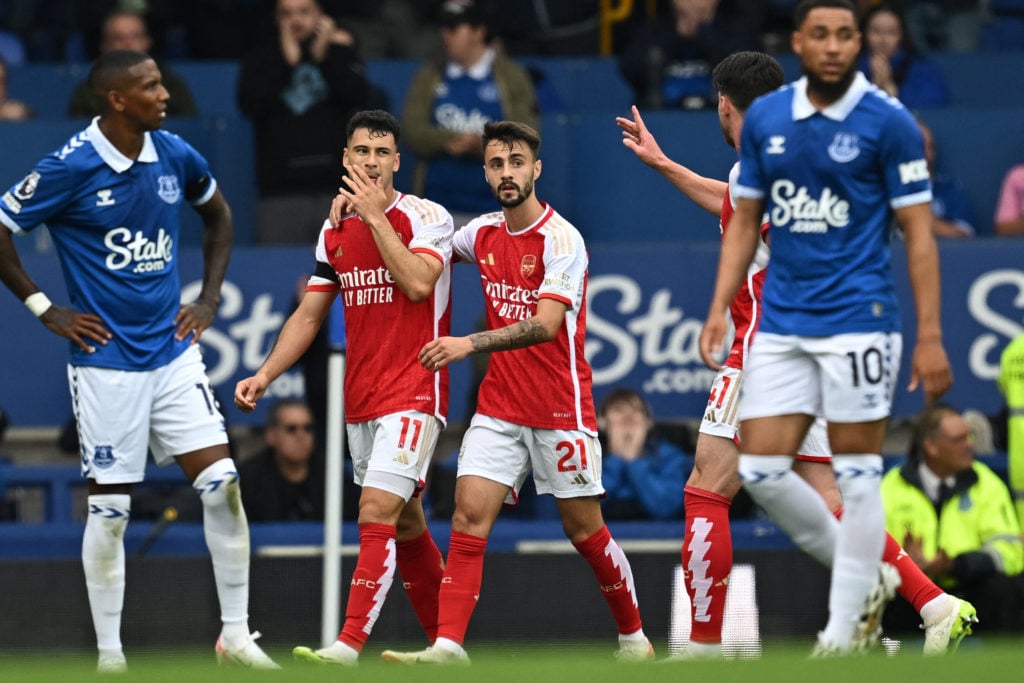 But Eddie Nketiah was judged to have been offside in the build-up after Gabriel Magalhaes' attempted pass was blocked into the Arsenal forward's path.
And despite some controversy surrounding the decision yesterday, Dermot Gallagher feels the VAR made the correct call. 
Gallagher on Martinelli disallowed goal
Speaking on Sky Sports, Gallagher shared why he thinks Martinelli's goal was correctly ruled out.
"I think it's a good call by the assistant because Nketiah is in an offside position, starts in an offside position," the former referee said.
"He goes back as Gabriel plays the ball up it strikes Beto, but I don't think there's any way you can say he'd kick the ball back like that.
"So, therefore he's in an offside position and it goes to Martinelli who scores and VAR correctly disallows it."
"If you look at Beto, he's gone to close him down. We had similar last season with James Milner in the Everton vs. Liverpool game. It struck Milner as he was trying to block a cross.
"You see Beto there, he's trying to block that ball off and it flies off his shin because it's played at speed it goes to Nketiah. You can see he's offside, I think good call."
Gallagher was then asked if Beto deliberately attempted to play the ball, which would have meant that Nketiah would have been onside.
He added: "He does [stick his leg out] but he goes to block the ball. He deflects the ball and that's the difference."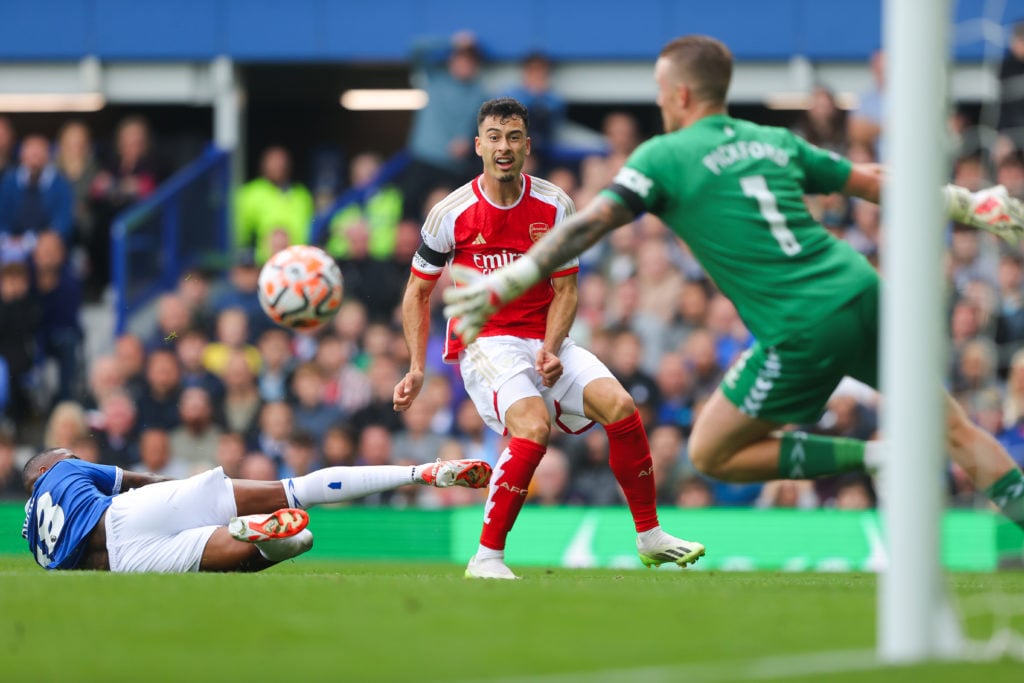 Of course, the decision ultimately didn't matter for Arsenal in the end as they picked up a 1-0 win at Goodison Park.
But it would have been interesting to see the reaction had Arsenal dropped points or fallen to a defeat on Sunday.
Related Topics