Emi Martinez was in tears before his first Argentina game since their 2022 World Cup win.
Aston Villa goalkeeper Martinez was of course the penalty shootout hero in both the quarter-final and final victories in Qatar.
Last night, the world champions played Panama in a friendly and a BT Sport video shows the amazing reception they got pre-match.
It was emotional for Martinez and he was in tears before the match even kicked off, which is a rare state of affairs.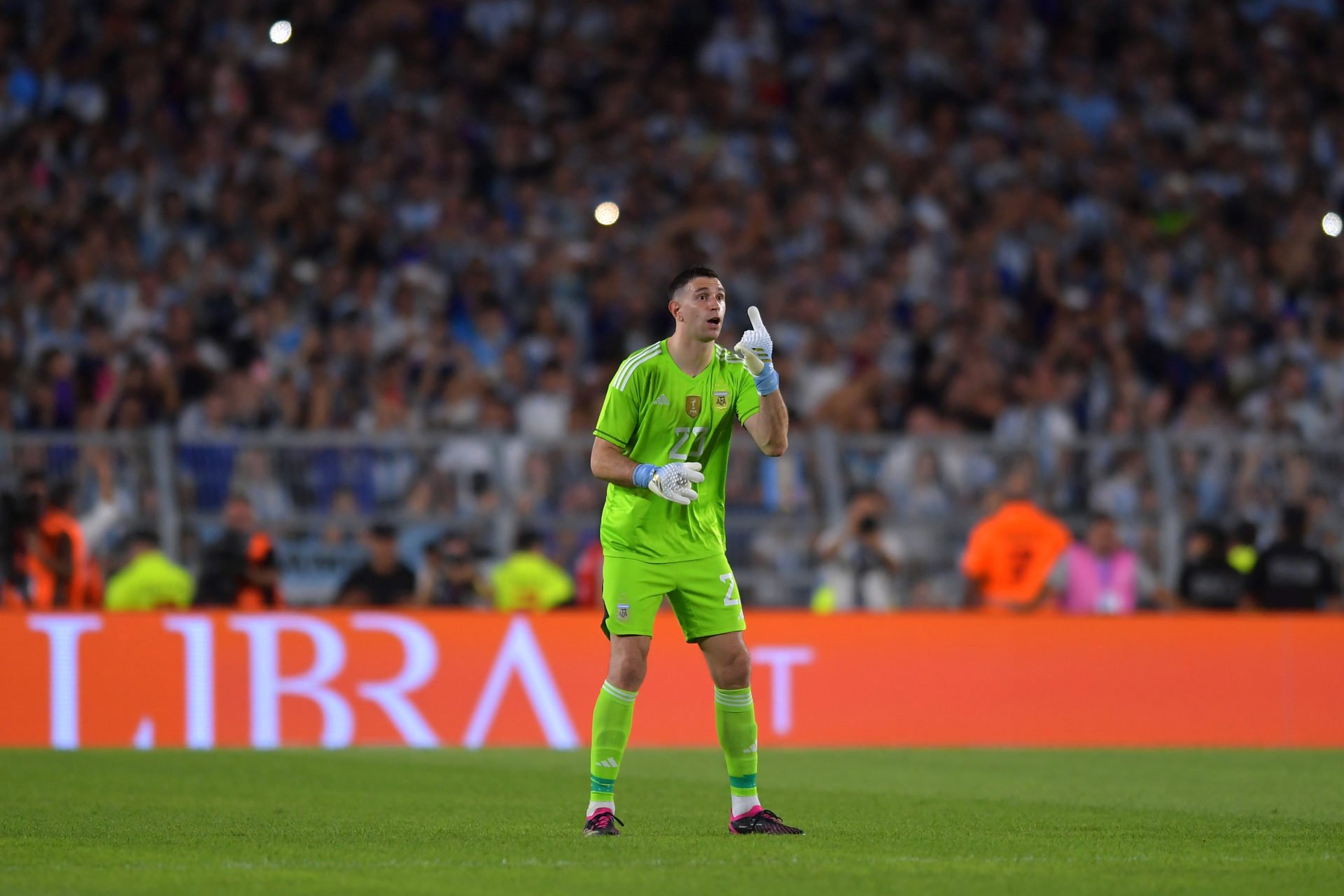 Emi Martinez in tears before Argentina's first game since World Cup win
Martinez is a passionate character, who has had to be patient and work his way up through the ranks before becoming his country's number one.
You can see how much winning the World Cup meant to him and the emotions that playing for his country and winning the biggest possible honour was.
The game itself ended 2-0, with late goals from Thiago Almada and the great Lionel Messi sealing a victory to kick off Argentina's 2023.
Speaking on the Talking Transfers Podcast earlier this month, Graeme Bailey shared an update on Martinez and his transfer links to Tottenham.
"Emi Martinez, from our understanding he really likes the sound of Tottenham. He has his mate Romero there," Bailey said, despite Martinez's history at Arsenal.
"There are lots of goalkeepers on the agenda here because Tottenham are moving on (from Lloris) and I think Martinez is pushing for this, so keep an eye on this one, this could happen," which would be bad news for Villa and their fans.
Related Topics
Have something to tell us about this article?
Let us know