Arsenal and Chelsea could go head to head to sign Declan Rice this summer but as it stands, the Gunners feel they hold the advantage.
Mikel Arteta is keen to add a world class midfield player to his ranks this summer. Rice, as many know, is seen as one of the very best midfield players in Europe right now.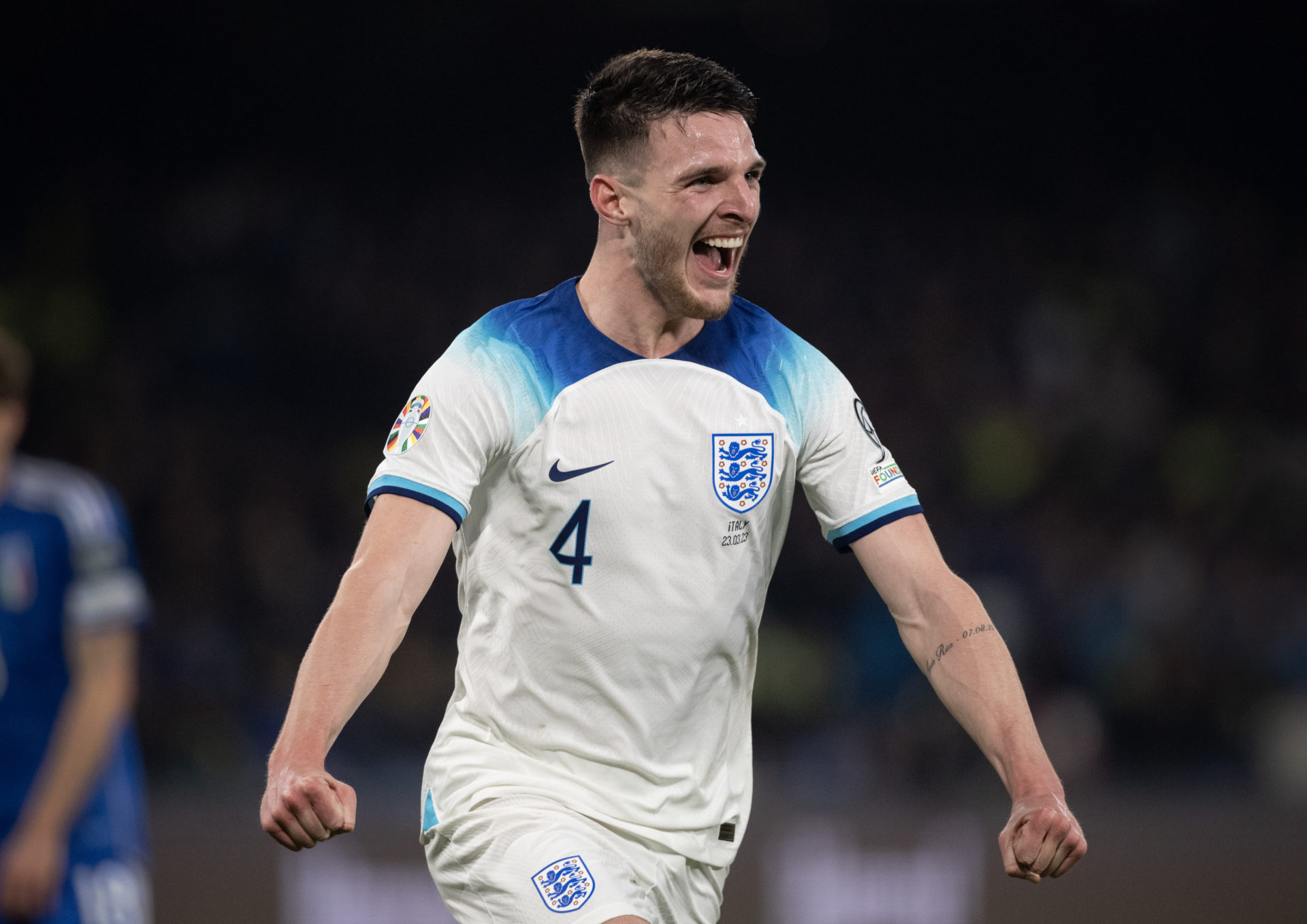 In-demand
Despite West Ham struggling somewhat this term, Rice remains one of the most in-demand players in the Premier League.
It's well known that Arsenal are big fans of Rice. However, Chelsea also hold a long-standing interest in the England midfielder, meaning a bidding war could well ensue.
However, speaking for GiveMeSport, Chelsea expert journalist Si Phillips has claimed that right now, it's Arsenal who feel like they're winning the race for Declan Rice.
"A lot can happen in the next two months until the end of the season. That one could go either way, but Arsenal feel like they're in the lead for that at the moment," Phillips said.
"So, Chelsea might have to turn their attentions elsewhere, which will be to Lavia first and foremost."
Rice has been linked with Chelsea for a long time and his best friend, Mason Mount, plays there. But with Mount's future uncertain too, Rice could well be tempted by Mikel Arteta's outfit.
TBR's View: Declan Rice completes Arsenal
Sometimes a team just needs one or two pieces to finish the jigsaw and while Arsenal's midfield has been good this season, Declan Rice would top things off.
The England man has been 'outstanding' for a number of seasons now and it's no surprise Arsenal want him so much.
He'll be an expensive signing. But if Arsenal are 100% behind Mikel Arteta's revolution, then adding a player of Rice's quality has to be a priority.
Related Topics
Have something to tell us about this article?
Let us know