Arsenal have reportedly set their sights Thilo Kehrer.
French outlet Foot Mercato claims that the Gunners are looking at the PSG defender.
Kehrer is a talented player with an impressive CV at just 24 years of age, and is reportedly available for just £17m.
However, Arsenal's Mikel Arteta and Edu would need to hurry if they want to get their hands on his signature.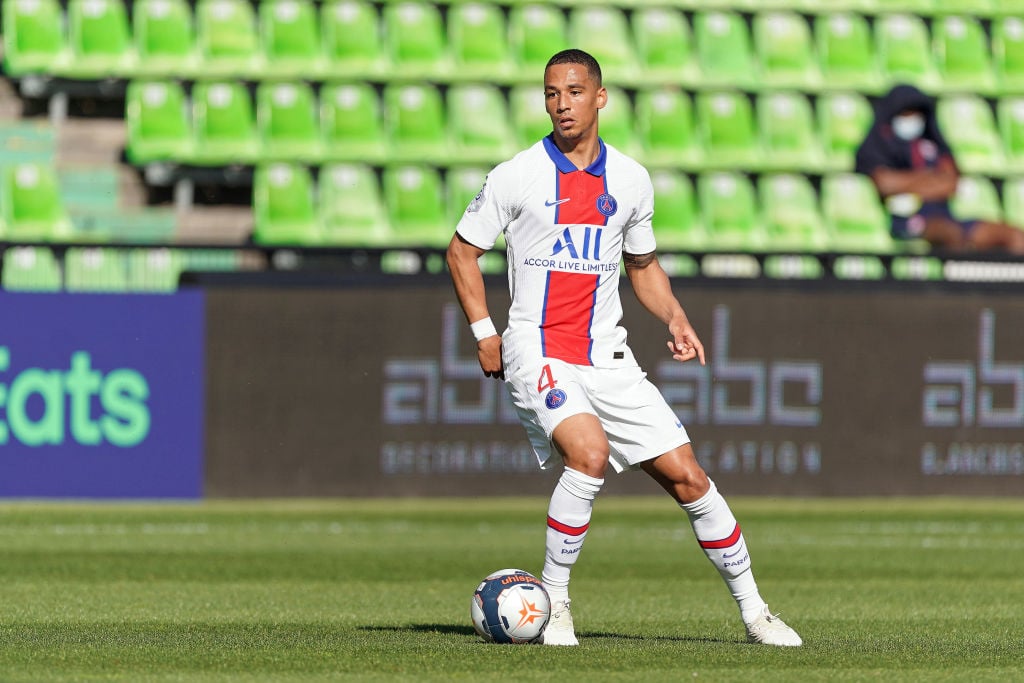 Kehrer has lost his number 4 shirt to Sergio Ramos and has fallen further down the PSG pecking order.
Likewise, Achraf Hakimi's arrival means Kehrer could struggle to get in the starting XI at right-back, where he also plays.
Indeed, Foot Mercato claims that the club's hierarchy is now looking to move to the player on and raise funds through his sale.
Other clubs could well be monitoring his situation, considering his future at the club now looks very uncertain.
Kehrer: The story so far
Kehrer joined PSG from Schalke in 2018 for a reported £33million after making his breakthrough at the German club.
He made 59 competitive appearances at Schalke and won the Under-19 Bundesliga title in 2014-15.
At PSG, Kehrer has made 94 competitive appearances, winning 2 Ligue 1 titles, 2 French Cups, a French League Cup and 2 French Super Cups.
In addition, the 24-year-old also has a European Under-21 title with Germany.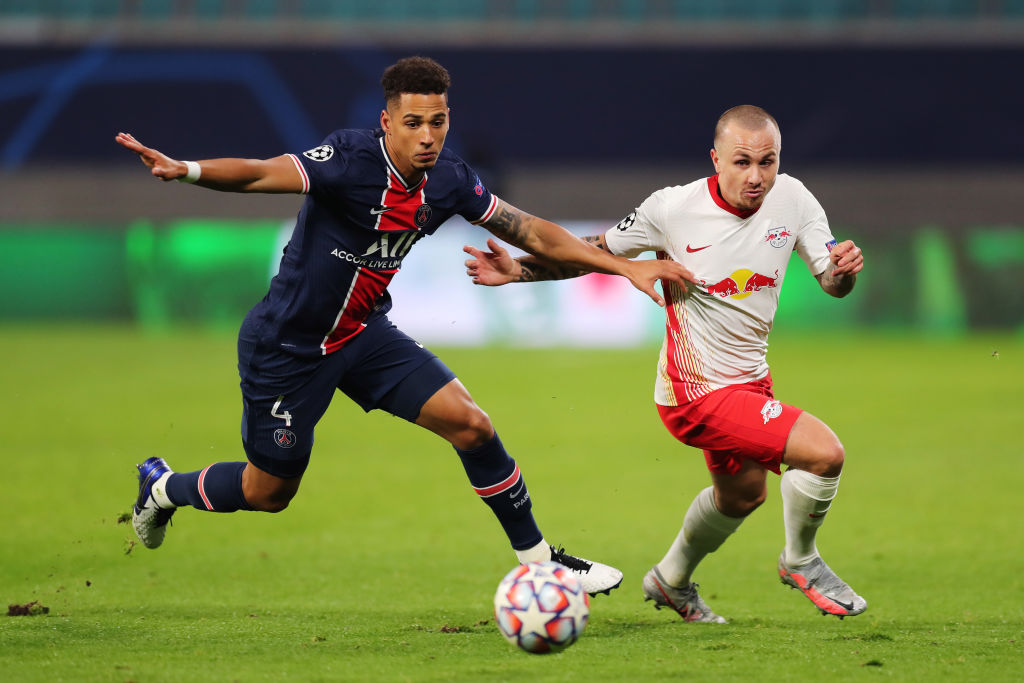 Kehrer's style of play and comparisons
ESPN wrote a detailed scouting report about Kehrer in 2018.
"A versatile defender whose composure in possession has also seen him occasionally feature in midfield, Kehrer has all the traits of a modern centre-back," they wrote.
"As well as his confidence on the ball, the 21-year-old has the speed to drive out of defence and recover his position when caught up the pitch.
"A commanding presence at the back, Kehrer uses his powerful upper-body strength to force opponents away from the box.
"He displays excellent anticipation to make well-timed challenges when going to ground, although his combative approach can see him concede free-kicks in dangerous areas."
Over the years, fans have compared him to the likes of Jerome Boateng, Benjamin Pavard and, ironically, Sergio Ramos.
Kehrer reminds me of J. Boateng when he was younger (kind of). Of course Tah is the obvious young CB to compare to JB but like Kehrer, Boateng has always been very gifted, but also very error prone and inconsistent when he was younger. But he had that elegance on the ball.

— Johan (@J04han) February 15, 2018
but I will also live quiet moments in simple situations.
I don't hate kehrer at all. He also reminds me of ramos when he was young with Madrid, but now he isn't that player that deserves to play as a starter.

— نور الدين (@265nour) March 5, 2020
23 years old. He reminds me a bit Ramos. Same agressivity. See Ramos now, a monster. I'm not a fan of Kehrer. But i wanna see his improvment before judging him definitely.

— Eɢᴀᴜx ᴇᴛ ʀᴇ́ᴄᴏɴᴄɪʟɪᴇ́s (@Buteurexcentre) June 14, 2020
Kehrer reminds me of Conti

— ||🔻|| •🇩🇰🇭🇷• (@MilanOlogy_) August 18, 2020
Yeah. Marquinhos Silva and Kimpembe are class, Kehrer's case is similar to Pavard, a RB who's a CB too. Bernat roams forward as a result.
Alaba is an amazing footballer but I won't rate him above these three as a CB.

— Amulya (@AmulyaYadav1) August 18, 2020
Related Topics
MORE ARSENAL STORIES