Replacing Walter Mazzarri was always going to be tough for Napoli. Mazzarri brought success and stability to the club in his four year stay at the club. During his time at Napoli, Mazzarri led the club to a European place each season; guiding them to sixth place in Serie A in his debut season, resulting in UEFA cup (now Europa League) football; 3rd in the 2010-11 mainly due to Edinson's Cavani's genius, a 5th place finish in 2012, before leading Napoli to 2nd place in the just ended campaign; his last for the club. The 2012-13 campaign was Napoli's best since winning the 1989-90 Scudetto.
The prestige attached to managing one of Italy's leading clubs, Inter Milan was one Mazzarri couldn't turn down. Former Liverpool and most recently, Chelsea manager Rafael Benitez was the man tasked to replace Mazzarri. Benitez in doing so, became the club's first foreign coach since Zdenek Zeman in 2000.
RAFA BENITEZ BIO AND CAREER
Rafael Benítez Maudes born on the 17th of April, 1960, is a Spanish football manager, and a former midfield (later transformed into a sweeper) player in his youthful days for Real Madrid Castilla, Parla and Linares.
Rafael Benitez begun his managerial career at Real Madrid in the year 1986, then aged 26. His managerial skills were much appreciated at Madrid and in the year 1987 he was appointed the manager of the Real Madrid Castilla B team. Under his guidance, the Real Madrid Castilla B team won the 1987,1988 and 1990 league titles.
In March 1994 he became assistant manager to the almighty Vicente del Bosque with the senior Real Madrid team before returning to coach Real Madrid B for the 1994–95 season.
Rafa Benitez's first crack at senior management was with Real Valladolid Club de Fútbol in the 95-96 season. It wasn't all chocolate and roses for Rafa as he was sacked after only 23 games with le Pucela languishing at the foot of the table. He decided to have a go again, this time at Club Atlético Osasuna in the Segunda; where he was sacked after only 9 games in charge. He didn't backdown, and again had a go with another Segunda Division side Extremadura. Over there, Rafael Benitez was somewhat successful, guiding the Almendralejo based club to promotion.
In 2001 Benítez was appointed coach of Valencia. His offensive/attacking style of play saw Benítez become a hit among the Valencia faithful. He led Valencia to their first La Liga title in 31 years in 2002, and in the 2004 season, lead Valencia to the league title and European supremacy, as Valencia won the Uefa Cup. He was adored by the fans but due to fall-outs with the club's directors, he was forced to resign.
Benitez is popularly known for being the manager of Liverpool Football Club. Rafael Benitez was appointed as Liverpool manager in the summer of 2005 and during his time at Merseyside provided some sort of stability and structure to the club. In his first season at Liverpool, the reds were still not performing on the domestic front but who cares? Liverpool went on to do the incredible; conquer Europe. The 2004-05 Uefa Champions League final will go down in history as one of the best football games ever. After going in to half-time 3-0 down to Italian giants AC Milan, Liverpool sprung a shocking comeback to take the game to a penalty shootout. The Merseyside club were victorious and in doing so Rafa Benitez became only the third manager in European football history to win the Uefa Cup and Champions League trophies successively.
Rafa was idolized at Anfield. During his team there, Liverpool were regulars in the Champions League and formed part of the famous 'Top Four' ; a title given to the best 4 clubs in England; Manchester United obviously, Chelsea, Arsenal and Liverpool.
In the 2008-09 season, Liverpool agonizingly missed out on the Premier League trophy, as the devils from Manchester emerged victorious. Rafa Benitez endured his worst spell at Liverpool in the 2010 season, finishing the season in an embarrassing 6th place position. He was subsequently relieved of his duties as manager and first team coach of Liverpool Football Club.
He later went on to have brief spells at Inter Milan; where he was unsuccessful, and Premier League side Chelsea, where he led them to a 3rd place finish, an FA cup semifinal and then Europa League triumph in just 7 months at the helm.
RAFA BENITEZ – NAPOLI
On 27 May 2013, it was announced that Benítez had signed for Napoli after agreeing a two year contract after a successful meeting with club president Aurelio de Laurentiis.
TRANSFER FRONT
"If we talk about a squad, a club and the fans, then Napoli reminds me of Liverpool for the same passion it has for football," he said at a press conference in the club's summer training camp in Dimaro.
"I don't like watching the Champions League on TV, I want to be involved in those games. We're going to work 100% to win every single game."
In just a couple of months at the helm, Rafa Benitez has already laid down a marker to all the Serie A clubs.  Napoli have been very busy this transfer window, signing loads of quality players across Europe.
DRIERS MERTENS
Napoli's first summer recruit was Belgium international Driers Mertens from PSV for a fee of €9M. Mertens was one of the star players in the Eredivisie. In three years at PSV, Mertens scored 45 goals and made 36 assists. The young Belgian plays predominantly as a winger for both club and country, a let winger to be precise although in a recent interview Rafa Benitez stated his plans to use Driers on the right flank.
CALLEJON, RAUL ALBIOL & HIGUAIN
Next on Rafa Benitez's list was Real Madrid forward Jose Callejon. On the 10th of July, it was officially confirmed that Jose Callejon would be moving to Napoli.  Jose Callejon joined Napoli for a fee of around €9-€10M penning a 5 year contract with the Italian club. Jose Callejon made good use of his time at Madrid scoring 20 goals in 77 appearances, most of which were as a substitute. The youngster would have made way more appearances for Los Blancos if he didn't have the likes of new teammate Gonzalo Higuain, France international Karim Benzema, arguably the best player in the world, Cristiano Ronaldo among others to compete with for a starting berth. Callejon primarily plies his trade on the left side of the attack, the main reason Rafa Benitez confirmed Mertens will be used as a right winger.
According to Benitez, Callejon can score from ten to twenty goals a season. A very bold statement from the Spaniard who has put so much faith in the former Madridista.
With Napoli's top scorer for three seasons running,  Edinson Cavani departing the club for big-spending Paris Saint-Germain, Napoli were in need of a new talisman to replace the Uruguayan, someone who will guarantee them 30 odd goals a season, Argentine forward Gonzalo Higuain fits the bill.  Higuain who scored 106 goals in 6 season with Real Madrid signed for a fee believed to be just over €37million, making him their record signing.  Money well spent then; replacing Cavani with Higuaín who is younger plus making roughly £20m in profit, very good business.
With the World Cup fast approaching, like Higuain, Raul Albiol decided to leave the Bernabeu in search of game time. Raul Albiol is a European and World Cup winner with Spain and his valuable experience will be much needed in a new-look Napoli team. Under Mazzarri, Napoli played with a 3-4-3 system, things are likely to change under Rafa's guidance as the Spaniard, like most others prefers 4 at the back. Raul Albiol signed for Napoli for a fee believed to be around €12m on a 4 year contract.
PEPE REINA & RAFAEL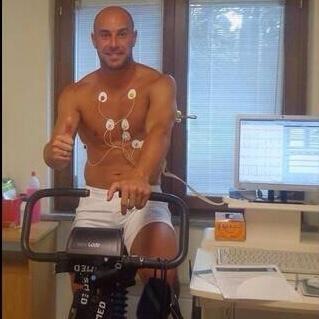 With 36-year-old goalkeeper De Sanctis leaving Napoli to join Roma, Napoli were in search of a replacement for the veteran. Liverpool goalkeeper and World cup winner Pepe Reina was the latest star to join Napoli, reuniting with his former coach at Liverpool,Rafa Benitez. Pepe Reina's future at Anfield has been in question ever since the arrival of Simon Mignolet from Sunderland.
Rafael
Napoli completed the signing of Brazilian goalkeeper Rafael from Santos. Santos' promising Brazilian goal-keeper Rafael Cabral completed his transfer to Napoli for a fee of €5.2 million on the 10th of July. The young Brazilian goalkeeper already has 4 caps to his name and many seem him as Napoli's #1 for years to come.  He mad his debut for the national team against the U.S.A. on 30 May 2012, in a comprehensive 4–1 win.
Here's a reason to love Rafael Cabral.  On the day of his unveiling Rafael announced his willingness to deny Balotelli from the penalty spot.
The Italian has been faultless from the spot in his professional career, but the Brazilian is a penalty saving expert.
"I've stopped a number of penalties," he noted at his official unveiling on Thursday after his move from Santos.
"I have got a specific technique, I move a lot along the line to close the goal's view to the shooter. I often get it right.
"I'll try to stop a Balotelli penalty. He waits for the 'keeper to move and I wait before diving…"
POTENTIAL NAPOLI LINE UP
Napoli were dealt a huge blow, losing talisman Edinson Cavani, although they have made wonderful signings with the money earned in the deal. This new-look Napoli team boasts pace in attack with Driers Mertens, Jose Callejon, Llorenzo Insigne and Higuain in attack. The combativeness and raw power and flair in their midfield, which consists of Gokhan Inler, Marek Hamsik and Behrami can also not be underestimated.
During Rafa Benitez's time at Liverpool and Chelsea he gained a reputation for being a defensive coach. His teams are normally well built in defense and have the perfect balance between defense and attack. His 4-2-3-1 philosophy is tailored perfectly for the dynamic and frantic pace of the Serie A.
Here's a look of how Napoli may line up this season;
Another blue moon is surely rising in Italy.